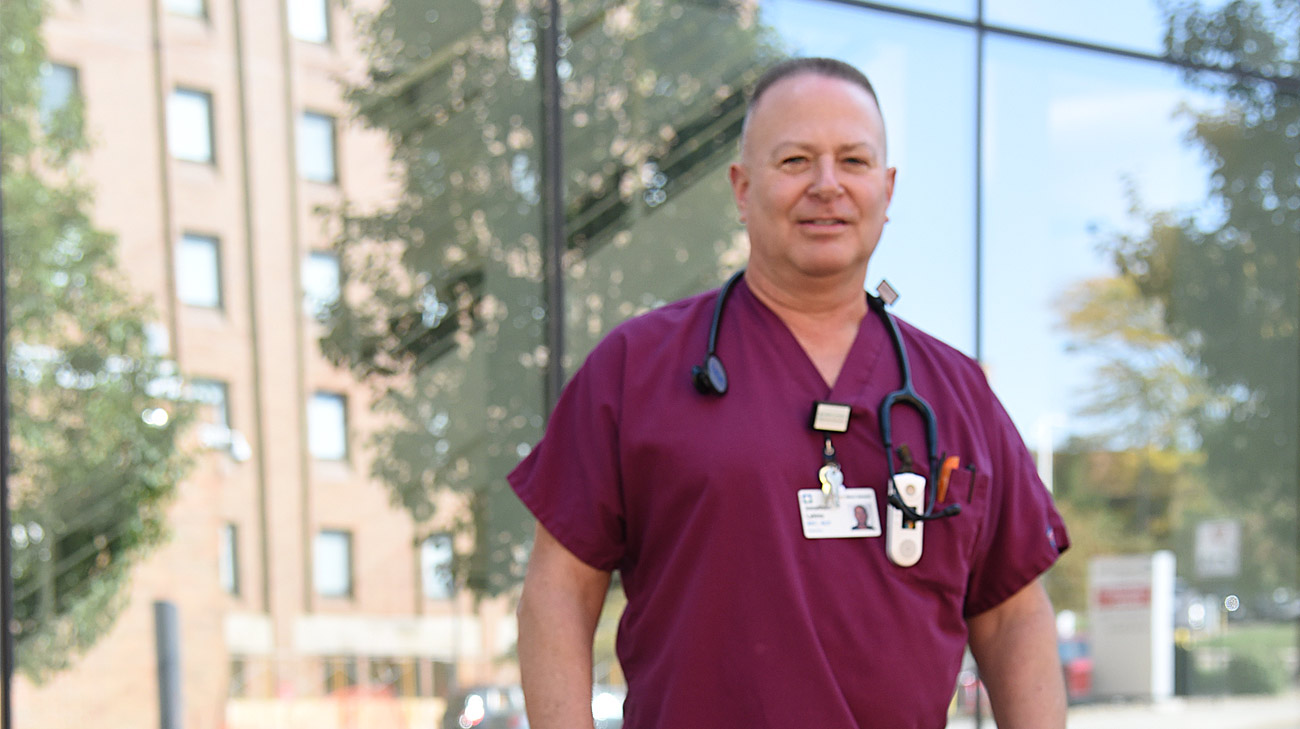 When 60-year-old Jon Lykins started experiencing back pain a few years ago, he assumed it was a previously diagnosed degenerative disk that was flaring up.
"I have been a weightlifter most of my life and my job as a respiratory therapist means I spend a lot of time on my feet on concrete floors," Jon said. "I went to see a chiropractor for help, and we were both surprised when X-rays showed I was suffering from advanced arthritis in my left hip."
Determined to try and fix his hip without surgery, Jon tried steroid injections, nerve ablations and daily stretching. He even traded in his manual transmission car because it was too painful to control the clutch with his left leg.
"The last thing I wanted to have done was surgery, but the pain was affecting my quality of life," he said. "I was calling off work due to the pain. It even hurt when I slept."
A 39-year veteran employee of Cleveland Clinic Akron General, Jon knew some people at work he could turn to for advice.
"I asked a few physical therapists for the name of a good orthopedic surgeon and Dr. Wilkie's name kept popping up," he said.
An orthopedic surgeon who specializes in hip and knee replacements, Paul Wilkie, MD, had just begun performing outpatient joint replacement surgery at Akron General in October 2019. In addition to normal wear and tear that comes with aging, Dr. Wilkie says other causes of joint problems can include traumatic injuries, congenital conditions like hip dysplasia, obesity, and heredity factors like rheumatological diseases.
"Jon was the perfect candidate for our outpatient hip replacement surgery because he was under 65, in overall good health, normal weight, a nonsmoker and was active prior to his diagnosis," said Dr. Wilkie. "He was determined to get back his quality of life which meant he would be motivated to follow post-surgical instructions for physical therapy exercises."
Dr. Wilkie explained to Jon the roughly 2-hour procedure involved taking out the worn-out bone and replacing it with a new metal and plastic joint while he was under a regional spinal anesthesia.
"Most patients get a spinal injection that numbs them from the waist down for a couple of hours," Dr. Wilkie said. "Coupled with a long-lasting local anesthetic to help control pain for up to two days after surgery, we can avoid the use of pain pumps and narcotics post-surgery."
One of the selling points for Jon was the fact that he got to recover in his own home instead of being isolated in a hospital or rehab facility. Choosing to move forward with the procedure, Jon reported to the hospital at 9 a.m. on February 18, 2020 where he met with his anesthesia team. By 11:10 he was in the operating room. In the early afternoon, physical therapists had him up and walking, climbing stairs and practicing transfers – things he would need to be able to do at home. At 4:30 p.m. he was back home sitting in his living room petting his three dogs.
"My girlfriend and her son spent the next five days helping take care of the dogs and me," Jon said. "For two weeks, physical therapists came to my home and after that I went to outpatient physical therapy for another three weeks."
Jon, who used a walker before graduating to a cane, said he only required pain medication for the first three days and after that he used an over the counter nonsteroidal anti-inflammatory (NSAID).
"We expect patients to have some post-surgical pain at the incision site, but what they shouldn't have is joint pain," said Dr. Wilkie.
"I had to retrain myself to walk correctly because I was so used to limping to compensate for the pain and stiffness," Jon said. "I had to keep telling myself it was OK to trust my new hip."
With normal wear and tear, Jon's new hip should last him for at least the next 15 years and potentially much longer.
"I will see Jon again in one year to make sure everything is still working as it should and after that every two to three years," Dr. Wilkie said.
Although joint replacement surgery is considered an elective procedure, the surgery is usually covered by insurance once patients show they have tried other therapies unsuccessfully. The average age of patients who are good candidates for outpatient joint replacement surgery are generally between 55-75 years old, have help at home, and are otherwise healthy.
"If a person is in good health, there's no reason this surgery shouldn't be an option regardless of age," said Dr. Wilkie.
Jon says had he known just how smooth the surgery and recovery would be, he wouldn't have put it off for as long as he did.
"I definitely would have done it sooner," he said. "I was in so much pain I couldn't even do my job anymore. The best part is being pain free, active and enjoying life again."
For more information about outpatient hip and knee surgery, or to schedule an appointment (referrals are not required), call 330-344-BONE (2663).
Related Institutes: Orthopaedic & Rheumatologic Institute
Patient Stories
Patient Stories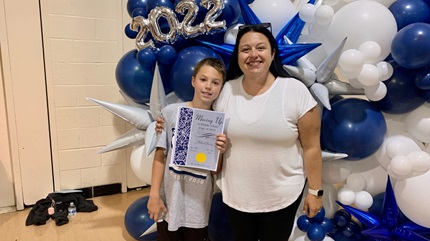 Aug 1, 2022
"When and what you eat, and when and how you exercise matters."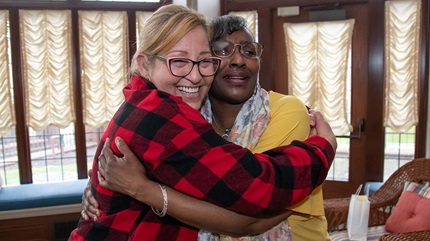 Jul 28, 2022
"I was surprised we would both have an opportunity for a new life. I am so grateful for that."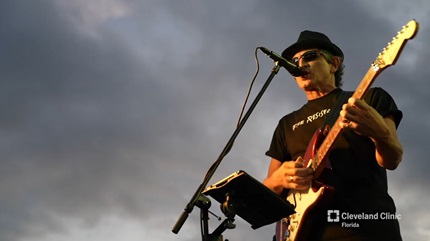 Jul 19, 2022
After seeing Dr. Navia, I knew there were more options