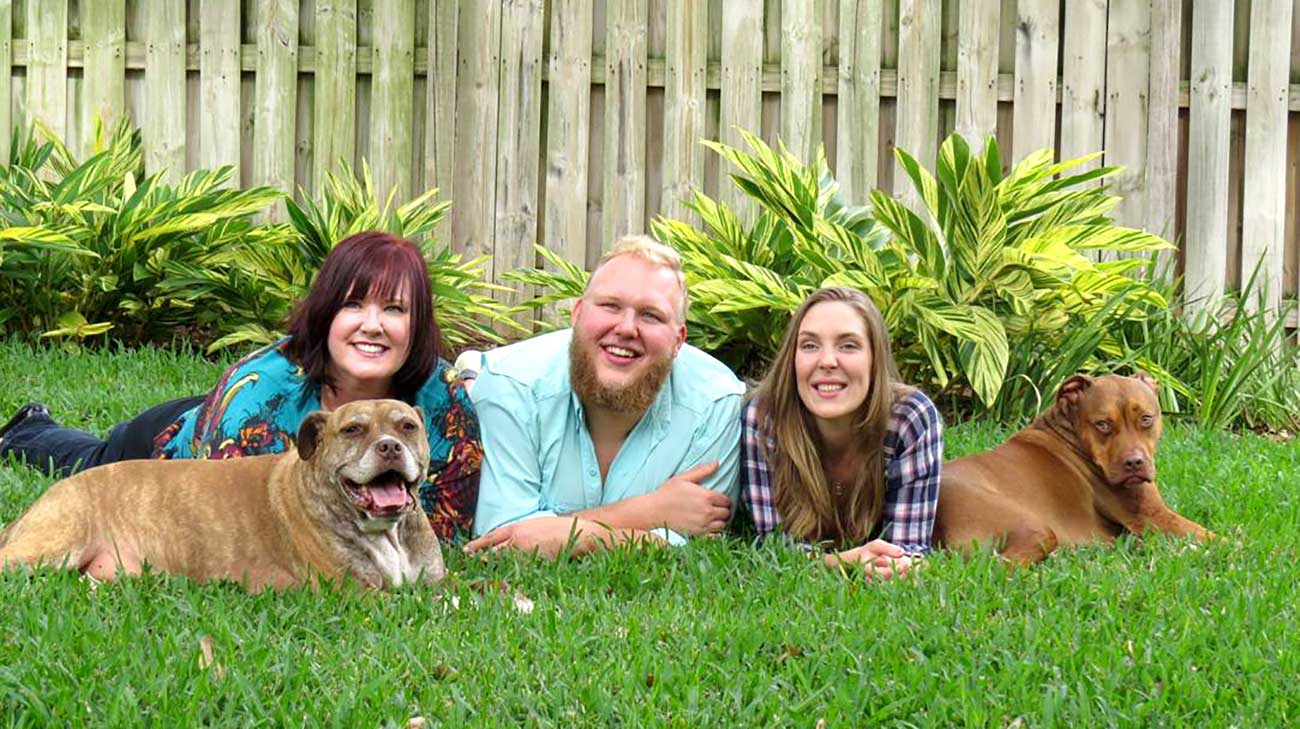 Casey Siemionko is smiling. That's something his mother Carin Moyles thought she might never see again. Until age 17, he was a typical teenager — playing sports, dating and hanging out at the beach (he and his mom live in Florida).
When small bumps appeared on the back of his neck, doctors attributed it to irritation caused by a recent haircut. But the bumps became large open boils that would not heal, despite antibiotics and multiple surgeries that led to infection and scarring. Casey ultimately missed his entire senior year of high school.
A local plastic surgeon diagnosed Casey with hidradenitis suppurativa (HS), a rarely recognized and difficult-to-treat disease caused by irregular events within the hair follicles. Initial treatment seemed to work, but, shortly after starting college, Casey developed large boils in his underarms, groin and buttocks.
Frustrated by the lack of information and care available in Florida, the family continuously searched online for HS information, and one day a box popped up. That box led to a video featuring Paul Hazen, MD, a dermatologist who provides specialty care for HS patients in his Westlake office and performs surgeries at Cleveland Clinic's Fairview Hospital.
"If not for my family, my girlfriend, Dr. Hazen and the awesome staff at Fairview Hospital Surgery Center, I'm not sure I'd still be here."
"Patients like Casey endure ongoing embarrassing, disabling and often isolating experiences that can lead to depression and suicidal thoughts," says Dr. Hazen. "While milder cases can be treated with medication, advanced cases like Casey's — where over a period of years the wounds can develop drainage tunnels that go into the body at one point and come out another — require surgical intervention."
This is followed by a lengthy natural healing process — no stitches — that can be almost as painful at the disease itself." Following an initial consultation with Dr. Hazen, Casey underwent laser surgery to remove large portions of the skin in and around his underarms. Because the affected areas were so large, the surgery took six hours.
Recovery from that surgery took a year, during which Dr. Hazen closely followed Casey's progress via digital photos sent to him by email. Since the initial surgery, Casey, now 23, has returned to Dr. Hazen and Fairview Hospital twice for surgery on other affected areas.
"I can finally move my arms, and leave the house without worrying about bleeding or leaking sores," says Casey. "If not for my family, my girlfriend, Dr. Hazen and the awesome staff at Fairview Hospital Surgery Center, I'm not sure I'd still be here."
Related Institutes: Dermatology & Plastic Surgery Institute
Patient Stories
Patient Stories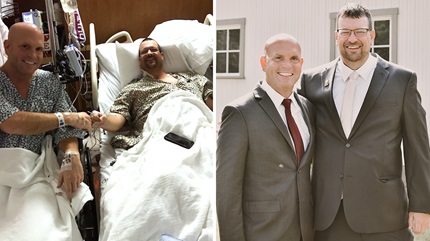 Apr 30, 2021
"He doesn't want to be called a hero, but I call him a hero. What we have now isn't a friendship, it's family. We're like brothers."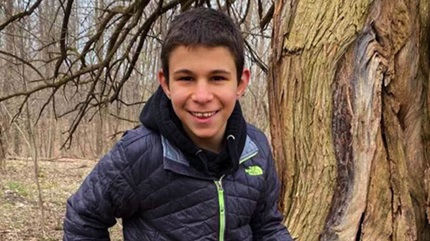 Apr 29, 2021
"It's amazing to see what he can do there. When you realize how much effort it takes for him to learn something, it's just unbelievable. All the people involved to get him to that point have played a huge role."