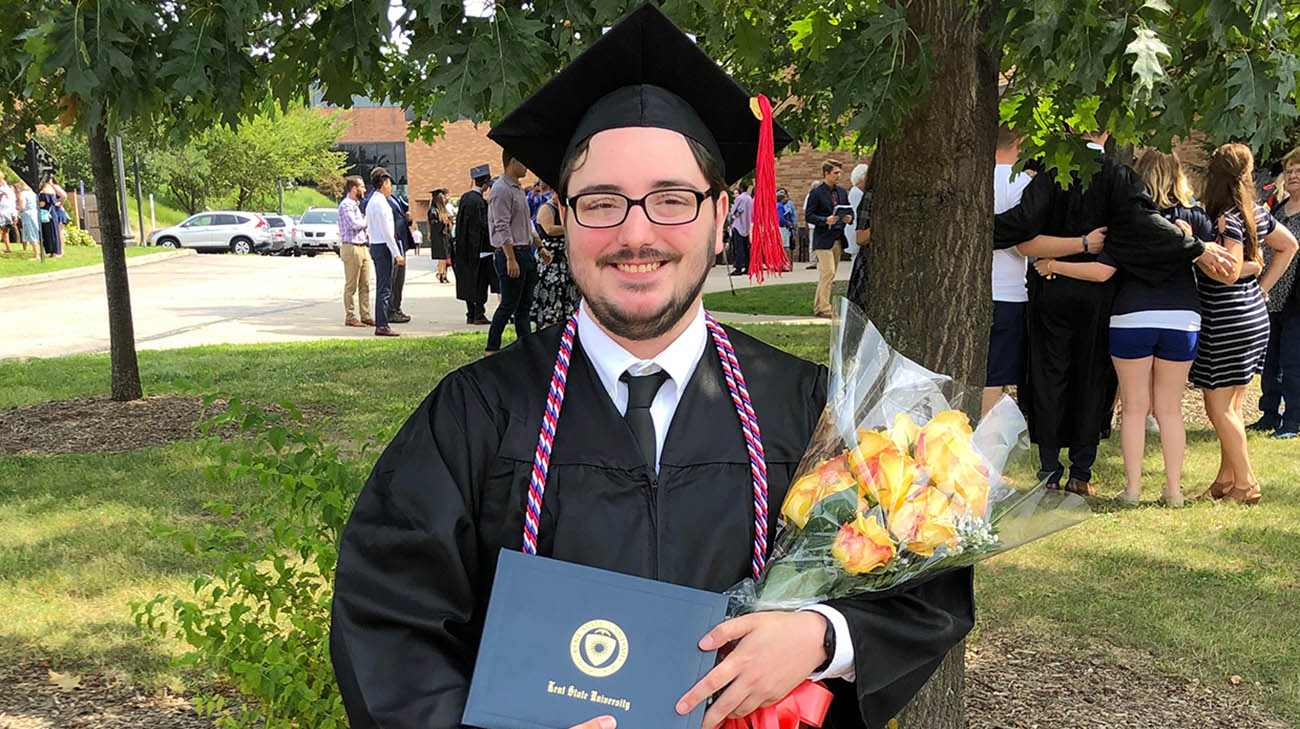 Miraculous recoveries are nothing new to Nick Hunter. In 2016, after a 13-year battle with cystic fibrosis, the then-college freshman underwent a lifesaving double-lung transplant at Cleveland Clinic. Having contracted COVID-19 and spending a week on a ventilator at Cleveland Clinic Akron General, Nick is once more showing amazing resilience.
"Life has been kind of a miracle for me in the past, over the past four years," says Nick, 24, a recent graduate in journalism from Kent State University. "I've been able to hit the reset button on my illness and really live life the way I've always wanted."
Marie Budev, DO, medical director of Cleveland Clinic's Lung Transplant Program, who has treated Nick for years says, "I am just amazed by his recovery. He has also been very active and taken very good care of himself, which helped (prepare him) before all this happened."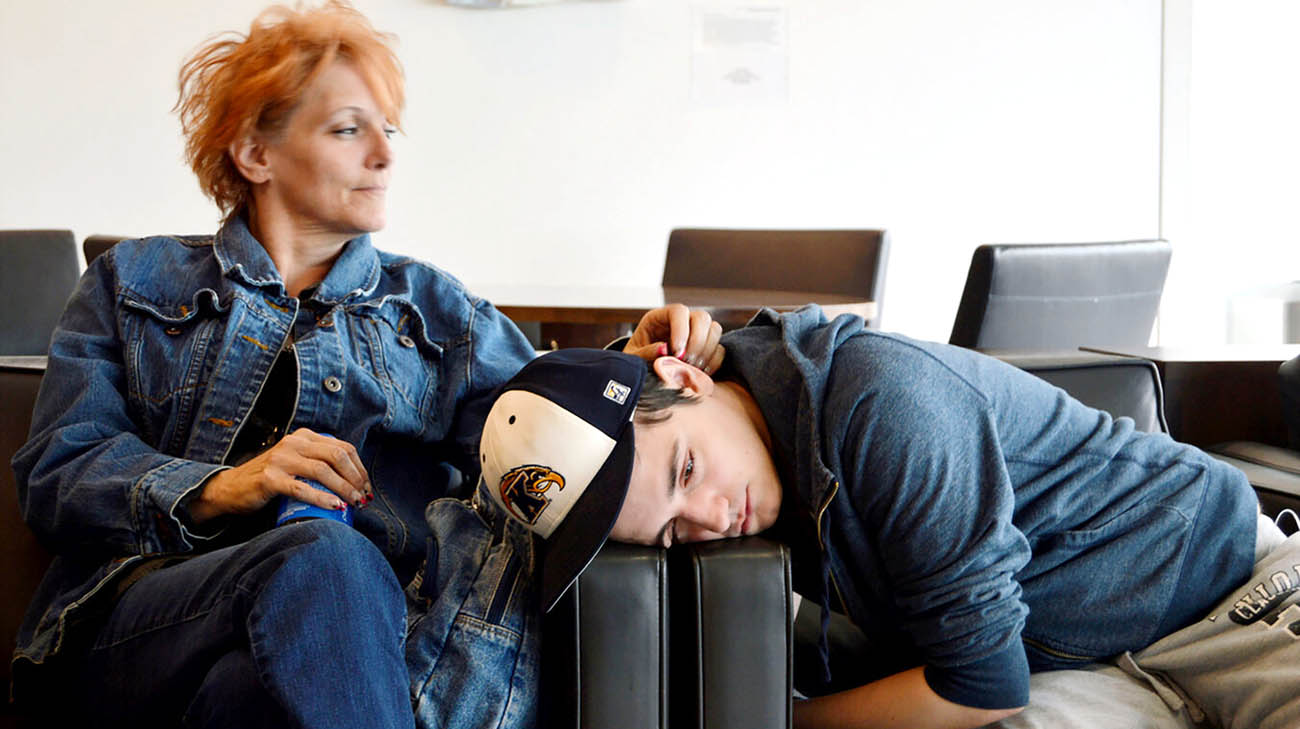 Nick with his mother, in 2016, waiting for his last appointment, on the day he was listed for his transplant. (Courtesy: Alyssa Keown)
In early March, Nick's older brother, Joe, visited him. Asymptomatic at the time, he started showing mild symptoms of COVID-19 the next day. Nick learned someone in Joe's house had tested positive for the virus, and the whole family was presumed to have it. A week later, Nick developed a slight cough and stuffy nose.
Nick called the Ohio Department of Health hotline where they suggested he continue monitoring his symptoms.
While Nick, who is also diabetic, self-quarantined at home, his symptoms got mildly worse over the next week. Ultimately, he went to Cleveland Clinic Akron General's emergency department, where a chest X-ray and COVID-19 test revealed he had contracted pneumonia – and was indeed infected by the coronavirus.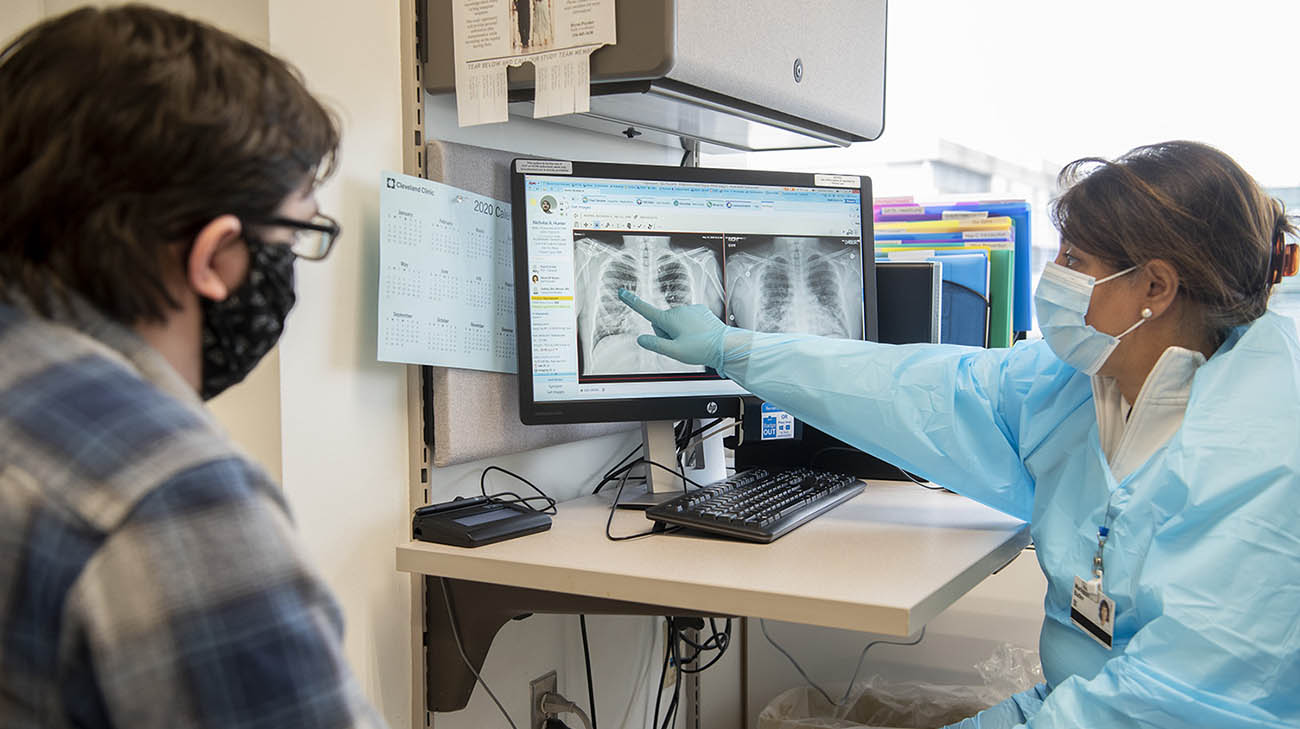 Nick, during a follow-up appointment with Dr. Budev, after recovering from COVID-19. (Courtesy: Cleveland Clinic)
"I never really felt terrible, but they admitted me right away and started me on antibiotics," recalls Nick. "I woke up the next morning, had breakfast and talked to my girlfriend and my mom on the phone. Then I dozed off, and woke up about a week later, in the ICU (intensive care unit)."
While Nick napped that day, his breathing became labored, his oxygen levels decreased and he faced the prospect of severe respiratory failure. His caregivers made the quick decision to sedate and intubate him, placing him on a ventilator for machine-assisted breathing.
Dr. Budev was worried about the sudden turn in Nick's condition. "Patients that are on immunosuppressive drugs (due to a transplant) obviously are more at risk for all types of viruses. And when they are placed on a ventilator or have some sort of stress to the lungs for too long, they are even more vulnerable."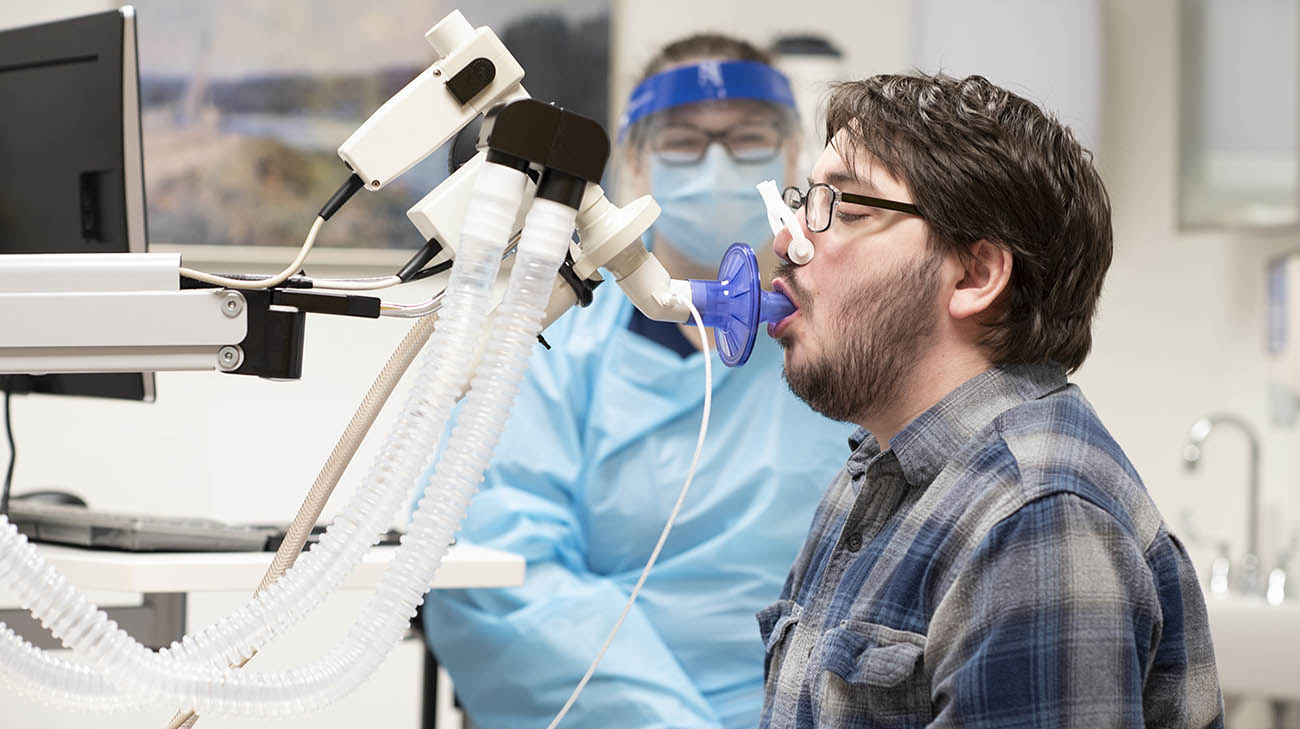 Nick undergoing a breathing test at Cleveland Clinic, after he recovered from COVID-19. (Courtesy: Cleveland Clinic)
As an unconscious Nick battled for his life, his family had to monitor his condition from afar, since hospital visitations have been eliminated to control the spread of the disease. Nick later learned one of the ICU nurses arranged for a virtual call so his mother could check in on him.
"Even though I wasn't awake, my mom was able to talk to me a little bit and tell me that she loved me. That really means a lot to me," Nick says. "The nurses and everyone at Cleveland Clinic went above and beyond what they had to do. They are nothing short of heroes, working tirelessly to bring others back to health while putting themselves at incredible risk."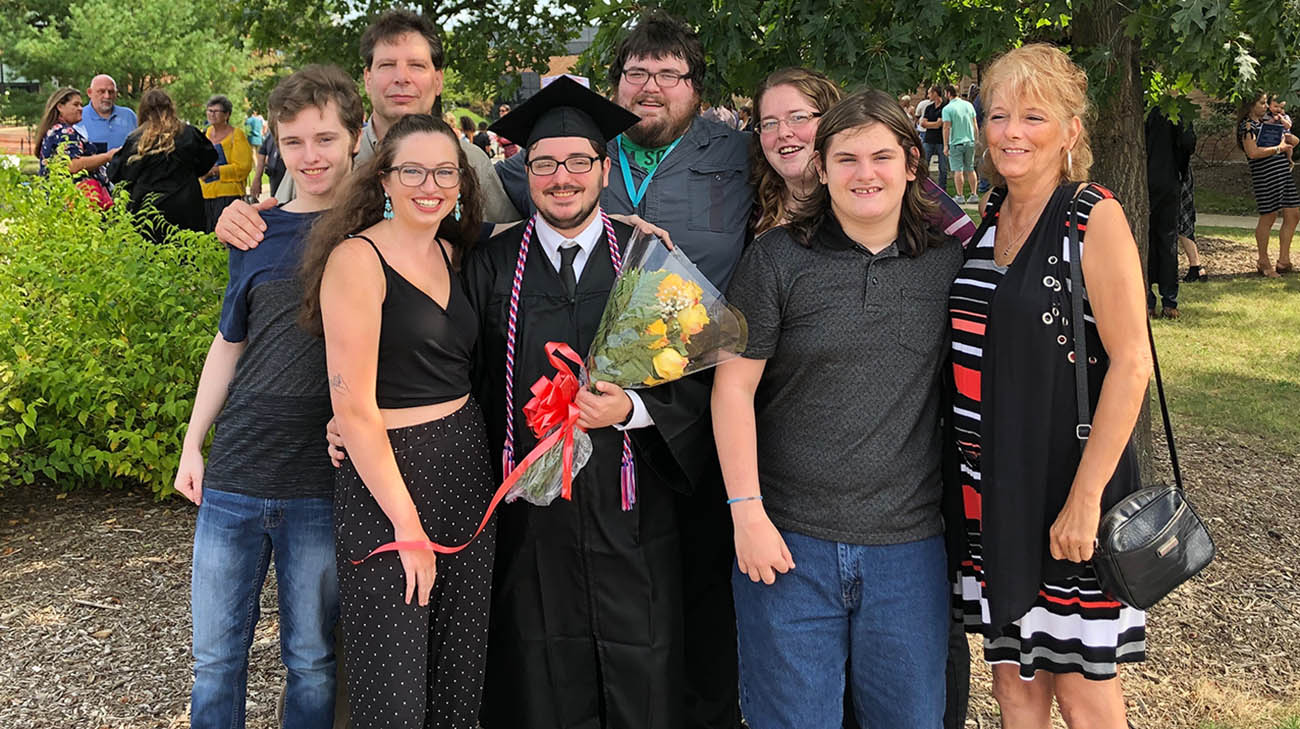 Nick with family and friends, after walking as a Kent State University graduate, in 2019. (Courtesy: Nick Hunter)
Finally, one week later, Nick suddenly awakened at about 3 a.m. Confused about his whereabouts, he pulled the tubing out of his throat and mouth and tried to listen intently as nurses explained the situation.
"The room was pitch black. The nurses told me it was Sunday, that I was in the ICU and briefly explained everything that had happened to me," recalls Nick. "I kind of just sat there in shock for a couple of hours, in the dark, just trying to remember what I could and how I got there. It was pretty scary at first, to not exactly know where you are."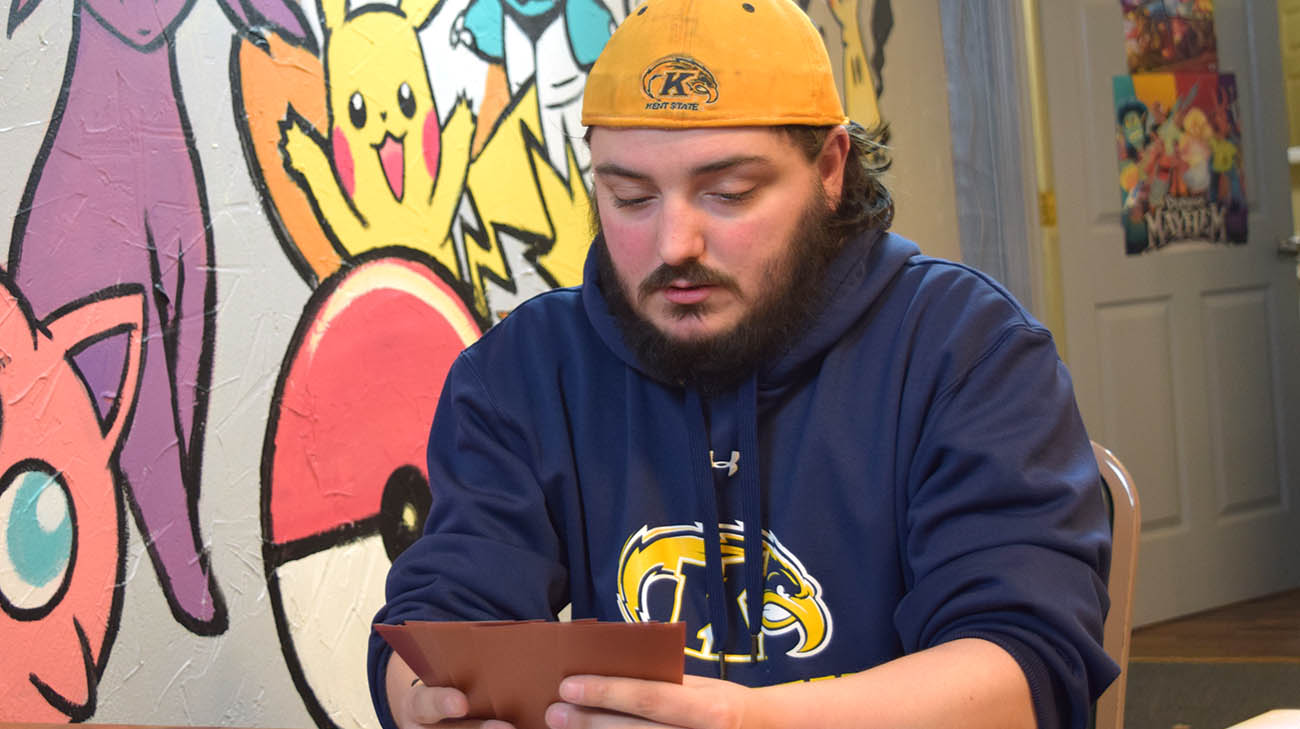 One of Nick's hobbies is playing Pokemon. He started playing after his transplant. (Courtesy: Henry Palattella)
Nick's recovery was amazingly rapid. Four days later, he was discharged from the hospital and has been recuperating at home in Akron, with his mom and younger brothers, while he applies for journalism jobs. While he still battles fatigue, he says he feels almost back to normal and is grateful for his good fortune.
Dr. Budev, however, believes luck has less to do with Nick's resilience. "Since his lung transplant, Nick has been an excellent patient. His diabetes and hypertension were very well controlled, and he was very active," she states. "That really helped when he got sick (with COVID-19). He's made an outstanding recovery."
Related Institutes: Respiratory Institute, Digestive Disease & Surgery Institute
Patient Stories
Patient Stories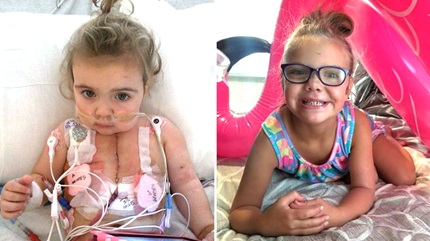 May 14, 2021
"Nobody knows she's had a heart transplant unless we tell them. It's been amazing."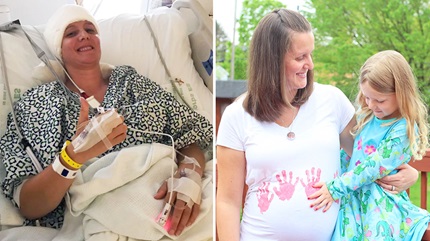 May 9, 2021
"I thought seizures were something I was going to have to live with forever."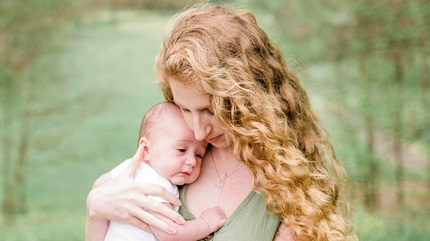 May 7, 2021
"I was prepped for heart surgery, just in case. We had a whole team ready to support us."