For more than a year, Michelle had her hospital bag packed, ready for a sudden trip to Cleveland Clinic. Her preparation was in anticipation of receiving a uterus from a donor, with the hopes of one day becoming pregnant.
"Two or three times I got a call to get ready for the transplant, but it has to be a perfect match," explains Michelle. "I started to lose hope, that maybe this was not meant to be."
Fortunately, she was wrong. Now, the mother of baby Cole, born by C-section in early March 2020, is the second patient in Cleveland Clinic's uterine transplant program to deliver a baby after receiving a deceased-donor uterus. Born without a uterus of her own, a condition known as uterine factor infertility (UFI), Michelle thought she would never be able to bear a child.
"One of my dreams was being able to (give birth) one day, but I didn't think it would ever be possible," adds Michelle, who was diagnosed with UFI at age 16, when she visited a doctor because she hadn't experienced a menstrual period.
That dream was rekindled in 2016, when a friend tagged her in a social media post about Cleveland Clinic and the multidisciplinary uterine transplant team, spearheaded by Andreas Tzakis, MD, to conduct an extensive clinical research trial of the procedure. Cleveland Clinic performed the nation's first uterine transplant in 2016, and was seeking additional participants when Michelle learned about the program.
She and her husband, Rich, discussed it and quickly agreed to apply to the trial. Thus began a four-year odyssey, starting with numerous rounds of interviews, testing and meetings with representatives of the team, including experts in: transplant surgery, obstetrics and gynecology, fertility, neonatology, bioethics, psychiatry, nursing. anesthesiology, infectious disease, interventional radiology, pharmacy, patient advocacy and social work.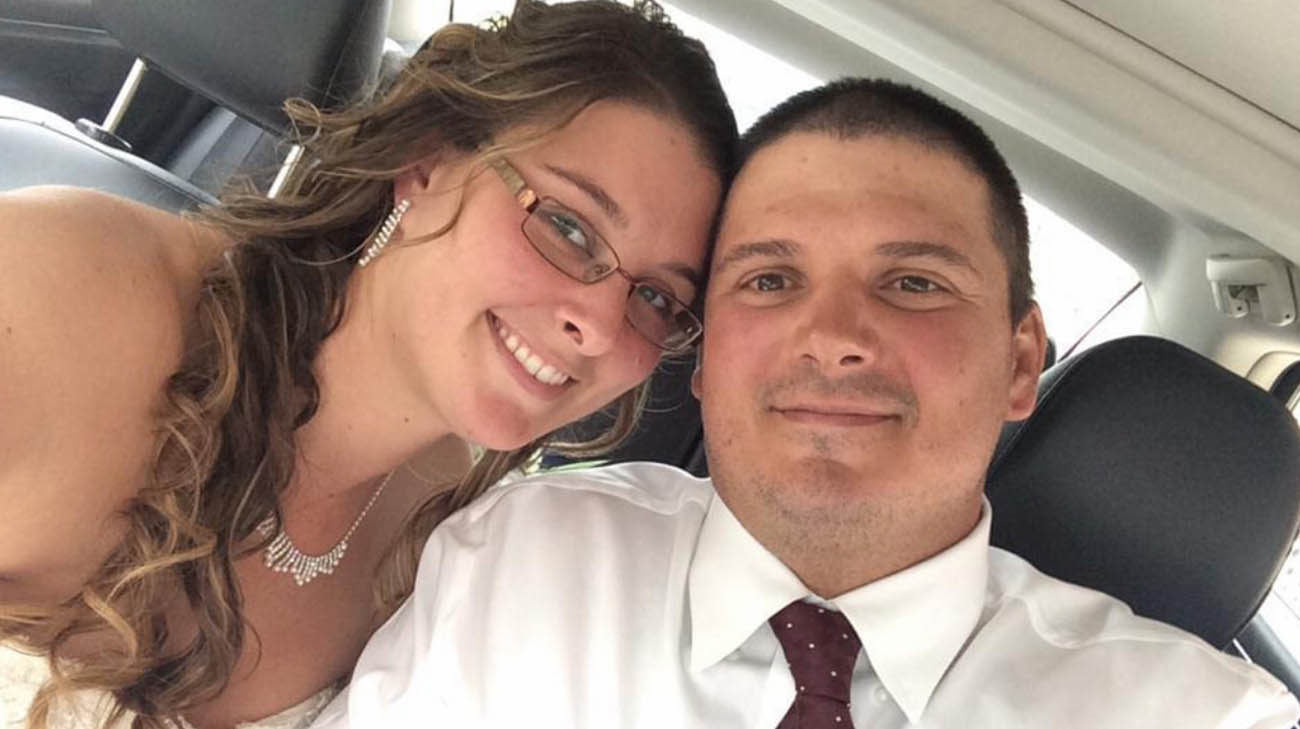 Michelle discussed moving forward with the trial with her husband, Rich. Afterwards, she went through four years of interviews, testings and meetings. (Courtesy: Michelle, uterus transplant patient)
According to Cristiano Quintini, MD, one of the surgeons who led the team that performed the transplant for Michelle, the clinical trial involves several phases. It begins with a detailed history and physical, a fertility assessment by a reproductive specialist, psychiatric review, a discussion with a bioethicist and other aspects.
"One out of 500 women of reproductive age is affected by uterine factor infertility so it's something that could potentially change the life of many women and families around the world," says Dr. Quintini. "Taking the steps to minimize complications and the risk for unforeseen events is extremely important."
Once approved, Michelle underwent a rigorous process of ovarian stimulation, egg retrieval and in vitro fertilization -- harvesting and freezing fertilized eggs to be implanted once she got a uterus transplant. The team was able to harvest several viable embryos.
With that critical step complete, the real waiting began. Unlike some uterine transplant trials, which use living donors, the Cleveland Clinic program only includes deceased-donor uteruses. With her hospital bag packed, and on the shelf, Michelle and Rich experienced three false alarms – in February, September and December 2018. In each case, they were notified that a donor uterus was available and to be prepared to come to Cleveland Clinic immediately. However, in each case, the donor uterus did not prove to be an ideal match and the transplant was called off.
"Donor selection is hugely important and the first step to a successful transplant. The uterus is a small organ, with very little blood flow, and for it to remain viable, the blood supply has to be adequate. It's a real challenge, because about 20 to 25% of all transplants are lost because of a lack of (proper) blood flow after the operation," explains Dr. Quintini.
In late January 2019, Michelle received the hopeful news she had long been awaiting. Her care team identified a uterus that was a good match. The transplant would move forward. On a Monday evening that same month, the transplant began. The surgery finished 14 hours later, into the next morning. While the transplant was successful, Michelle endured a few complications.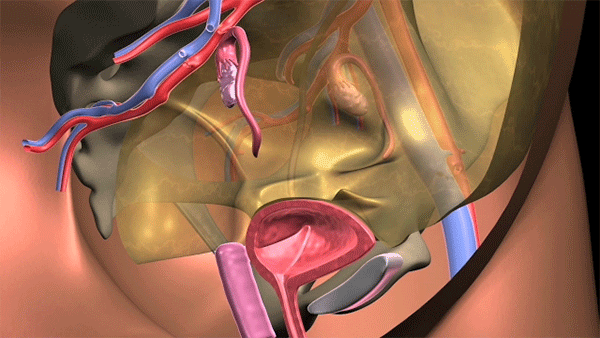 Surgeons at Cleveland Clinic have performed eight uterus transplants since the trial began in 2016. (Courtesy: Cleveland Clinic)
Not long afterwards, however, Michelle knew for sure her new organ was working. "At age 31, I had my first period. That's something I never thought I would experience!"
In July 2019, after regular follow-up tests to make sure blood was flowing freely to her implanted uterus and the use of immunosuppressive medications was effectively helping her body adjust, Michelle began the next phase – transferring one embryo into her uterus.
Soon after Michelle underwent that procedure, she bought a home pregnancy test, "because I wanted to experience what it felt like to learn you're pregnant, like anyone else." To her surprise, the test was positive – and she excitedly texted a disbelieving Rich: "I'm pregnant!"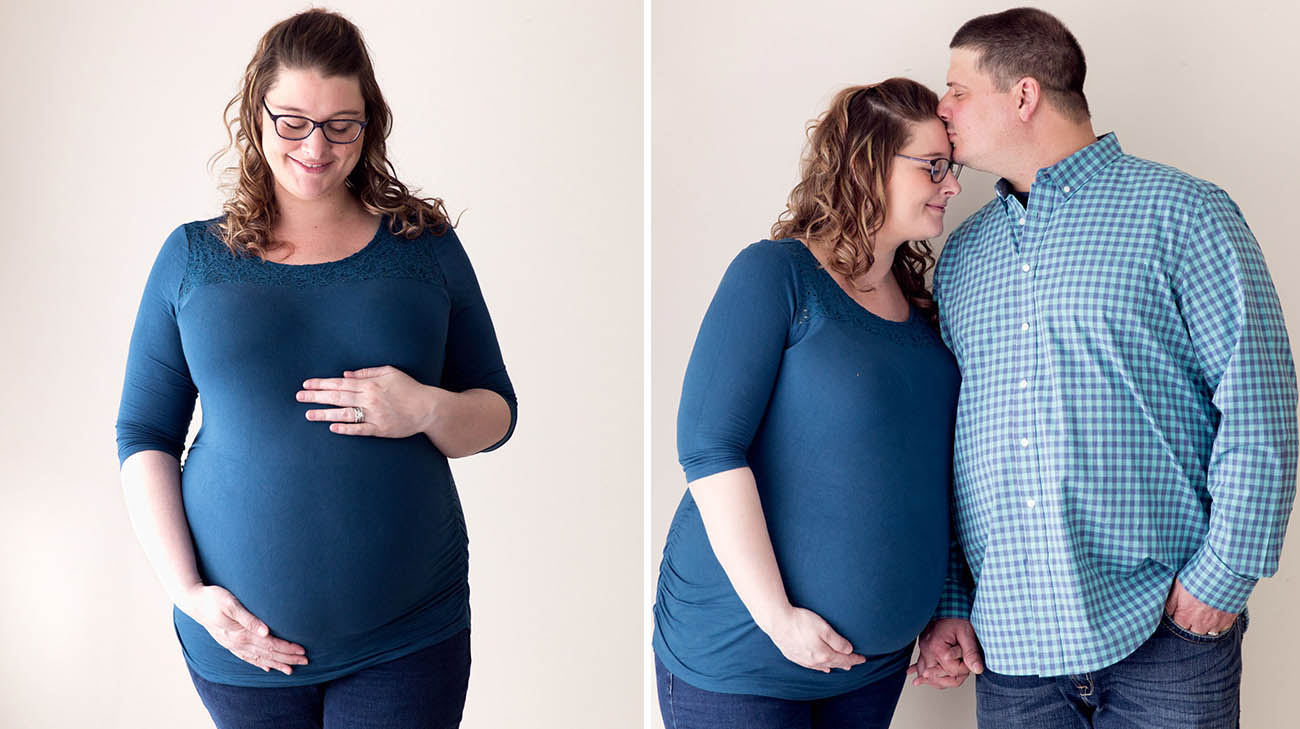 Michelle was shocked to learn she was pregnant, after undergoing a successful uterus transplant. (Courtesy: Megan Blank Photography for Cleveland Clinic)
Throughout her pregnancy, which included a daily bout with morning sickness, Cleveland Clinic maternal/fetal medicine specialists monitored her condition closely. "Michelle experienced some hypertension, for which she was on medication. And we wanted to avoid complications such as preeclampsia (high blood pressure)," explains Uma Perni, MD, who specializes in high-risk pregnancies.
Delivered by C-section, which is required for a mother with a transplanted uterus, Cole "came out screaming," Dr. Perni exclaims. "Michelle had a beautiful delivery and a healthy baby boy."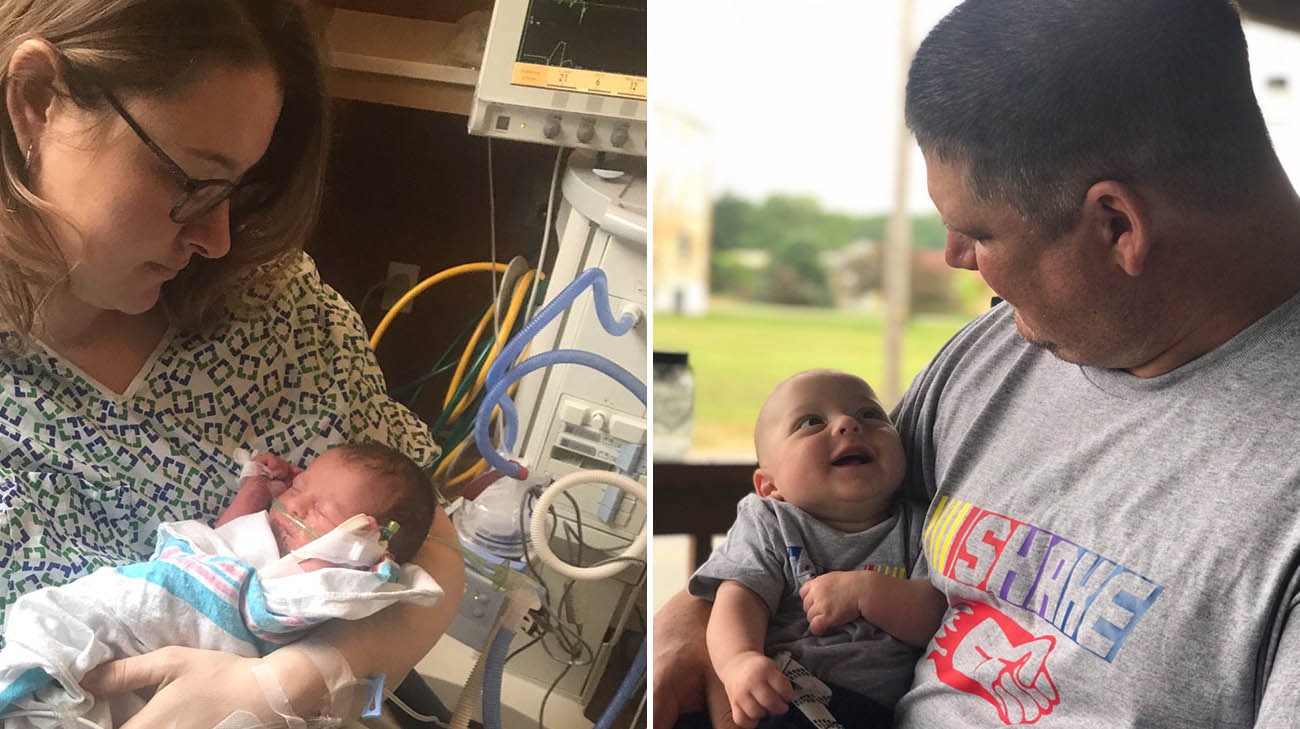 Michelle delivered healthy baby Cole by C-section in March 2020. (Courtesy: Michelle, uterus transplant patient)
After a one-week stay in the neonatal intensive care unit (NICU) at Cleveland Clinic Children's, Michelle and Rich took Cole home to begin their new life as a family of three. Highly appreciative of the Cleveland Clinic uterine transplant team's work, the couple also holds the anonymous donor and her survivors in high regard for giving them a gift they could never repay.
"I'm so grateful for them. We wouldn't be where we are today if it wasn't for this gift of a uterus," Michelle says. "My life has changed completely. It's so much better knowing you have a tiny human that will love you unconditionally."
Register with Lifebanc to become an organ donor.
Related Institutes: Ob/Gyn & Women's Health Institute, Digestive Disease & Surgery Institute
Patient Stories
Patient Stories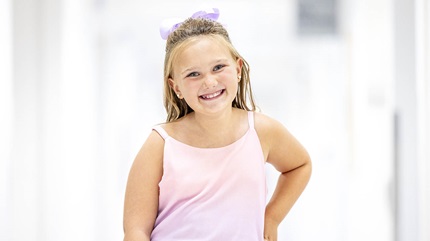 Sep 22, 2023
"This wraps up a chapter in her life we hope we never have to reopen. Audrey handled everything like a champ, and we are so grateful and proud."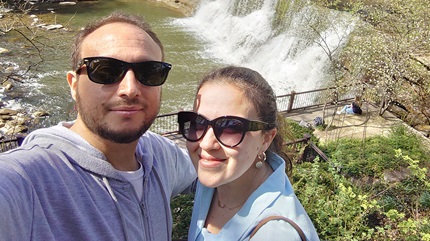 Sep 18, 2023
"Besides my first transplant, I've had other noninvasive surgical procedures, and I needed pain medication for all of them but not this time."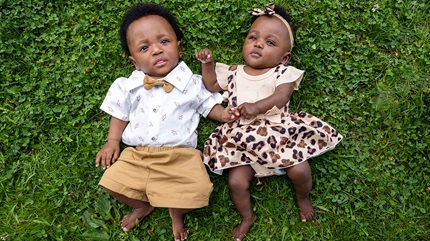 Sep 15, 2023
"Thinking about everything Kimyah and DJ have been through, it was hard to imagine us ever getting to this point. It was unclear if they would be able to do anything by themselves. Now, they're trying to do everything by themselves."