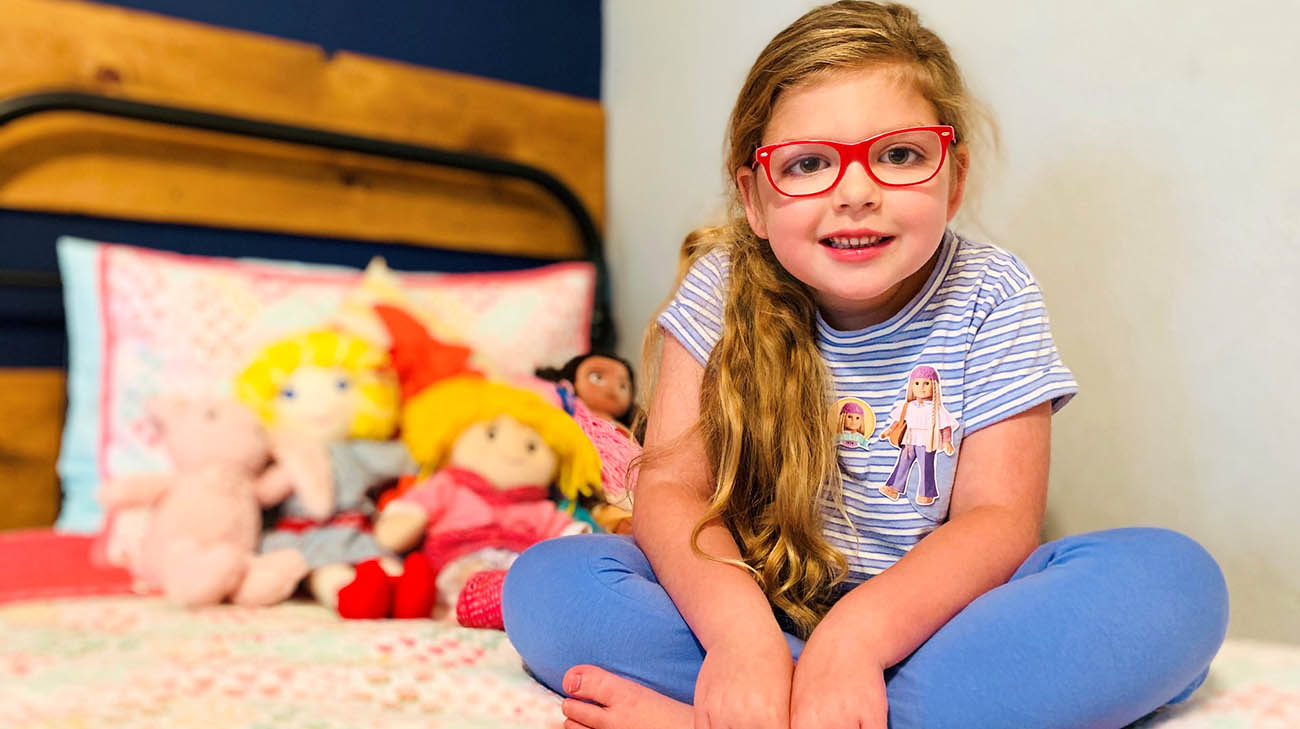 With two older brothers to guide her, 6-year-old Lucy Mageors, of Plano, Texas, has had plenty of opportunities to be rambunctious, says her mom, Adrienne.
"But that's never been Lucy. We've known her to be a quiet, not super-active kid and assumed it was her personality," adds Adrienne, about her daughter, who doctors diagnosed with hypoxic ischemic encephalopathy (HIE) soon after birth. It's a type of brain injury that occurs when the brain doesn't receive enough oxygen or blood flow for a period of time. They later diagnosed her with epilepsy as well. "But if a child isn't getting a good night's sleep consistently, it makes sense she would have struggles with stamina and gross motor skills."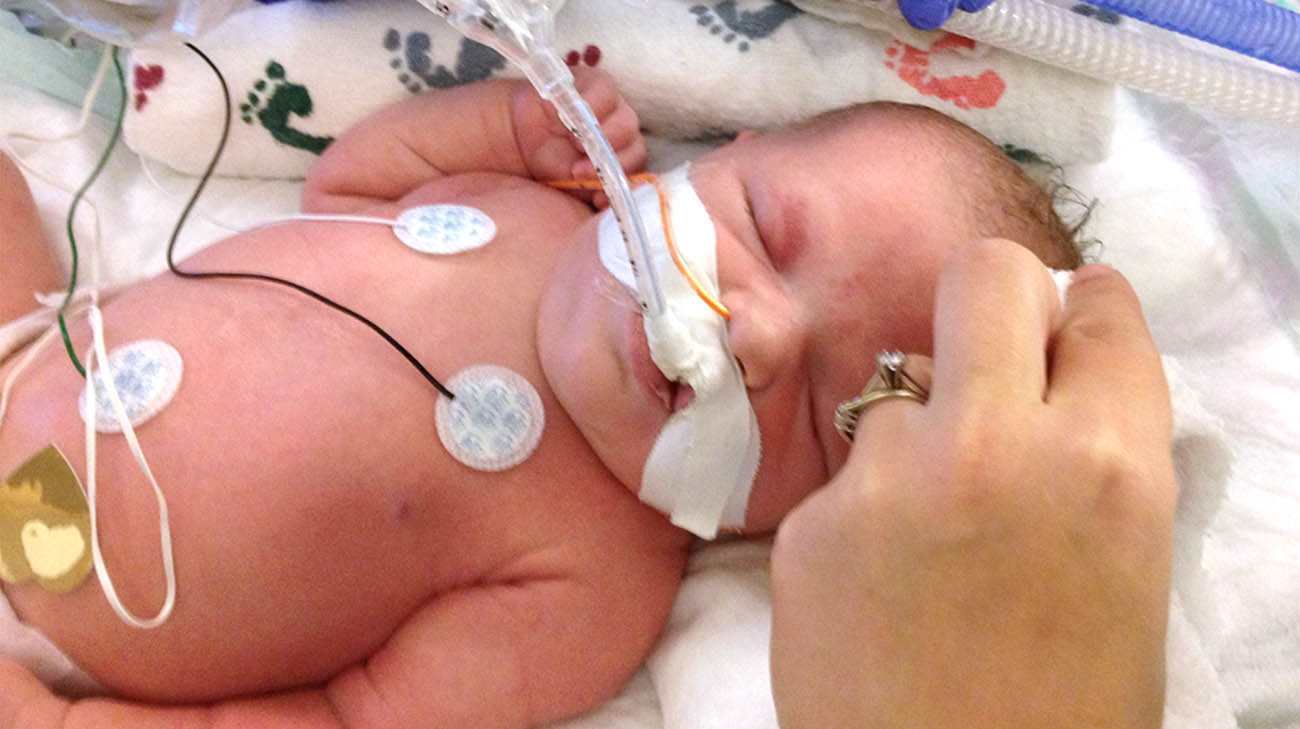 Doctors diagnosed Lucy with

hypoxic ischemic encephalopathy

shortly after birth. (Courtesy: Adrienne Mageors)
Lucy has been relatively seizure-free in recent years, thanks to treatment with various epilepsy medications. Her parents were shocked to learn the results of her annual electroencephalogram (EEG) --a test that records the brain's electrical signals --confirmed the presence of electrographic status epilepticus in sleep (ESES). ESES describes an EEG pattern found in children with a type of epilepsy called continuous spike and wave during sleep (CSWS). This form of epileptic encephalopathy mostly affects younger, school-aged children. It's a rare disorder that can impair a child's cognition, behavior and physical capabilities.
Adrienne's sister, a doctor in Memphis, Tennessee, reached out to a colleague who conducted research on CSWS. They recommended Adrienne, her husband Cory and Lucy travel to Cleveland Clinic Children's to see pediatric epileptologist, Elia Pestana Knight, MD. Dr. Pestana Knight confirmed the diagnosis. Within 48 hours after her visit, Lucy began a steroid-based treatment regimen that yielded instant results.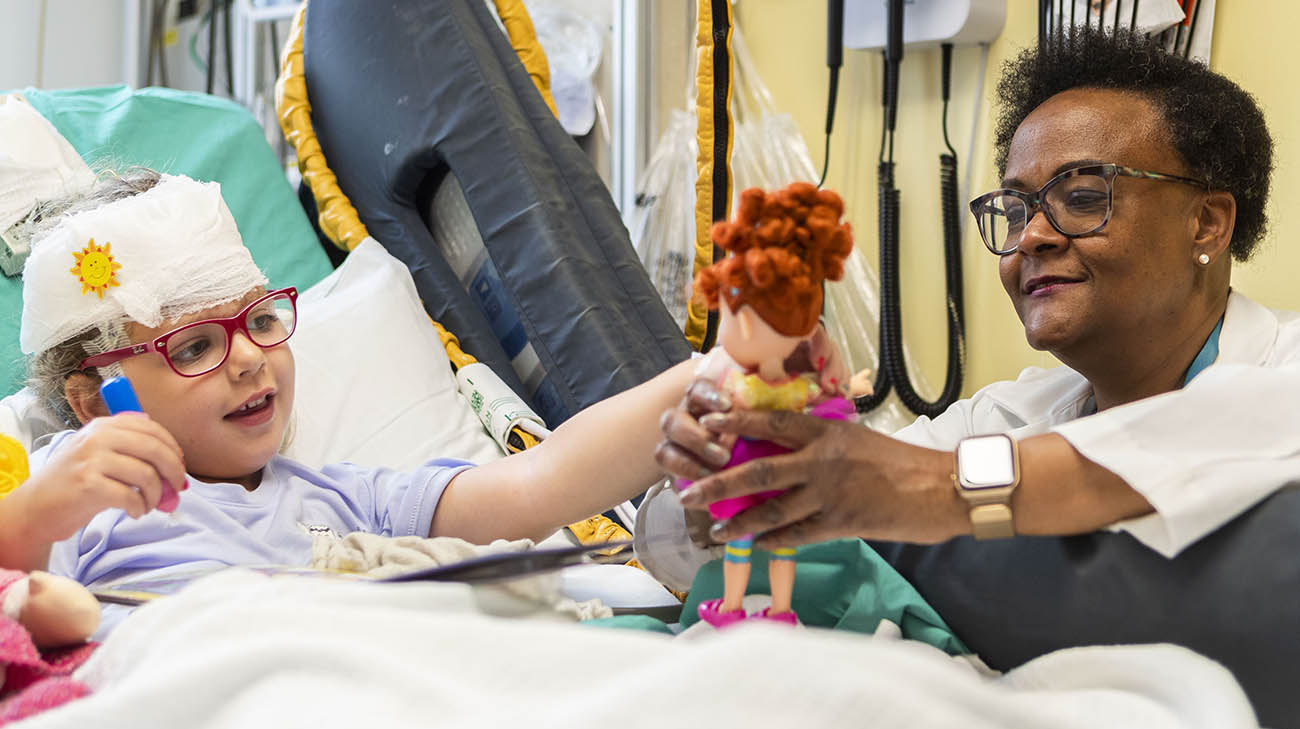 Lucy with Dr. Pestana Knight, during one of her appointments, at Cleveland Clinic Children's. (Courtesy: Cleveland Clinic)
"By the time we got back to Plano, Lucy just had so much energy," recalls Adrienne. "She was a different kid. She was running through the house and jumping off the couch, which she never did."
Thrilled her daughter was improving, Adrienne was nevertheless dismayed Lucy had suffered – unbeknownst to her family and physicians – for so long. "It's heartbreaking to watch your kid try so hard to do something but it's just not working," says Adrienne.
According to Dr. Pestana Knight, who specializes in pediatric epilepsy and neurological disorders at Cleveland Clinic Neurological Institute's Epilepsy Center, CSWS can be difficult to diagnose by physicians who are not experts in epileptology. The disorder can be caused by different diseases that affect the developing brain including brain malformations, genetic or metabolic conditions.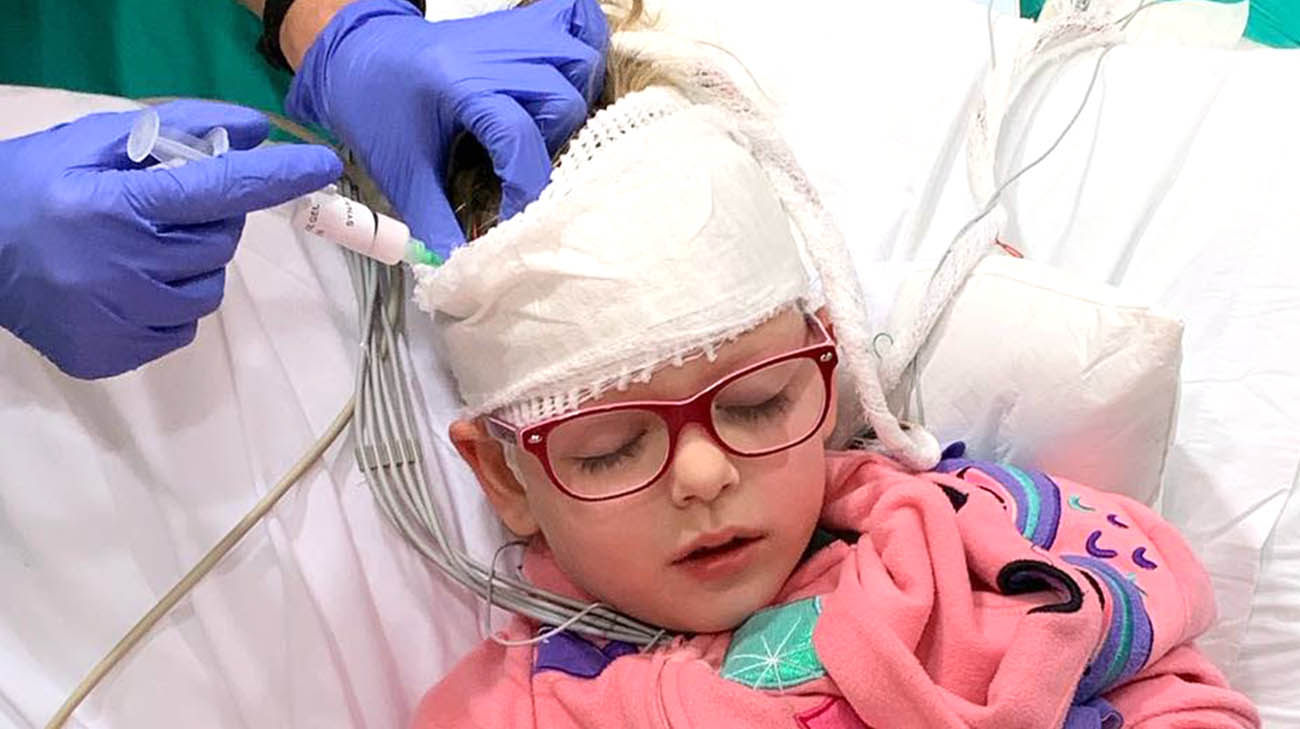 Lucy receiving treatment at Cleveland Clinic Children's. (Courtesy: Adrienne Mageors)
"Typically, when kids reach school age and their learning, behavior and motor skills show signs of deterioration, those could be symptoms of CSWS," she explains. "Because CSWS is a condition that is age-related, it usually normalizes by the time patients reach adolescence."
However, if it isn't treated soon after onset, language and learning deficiencies may remain throughout the patient's life, Dr. Pestana Knight adds.
Lucy began steroid treatment, supplemented by a medication to help treat seizures, in February 2019. However, doctors needed to reduce her steroid dosage. Within days, many of Lucy's symptoms – including lethargy and slurred speech – returned.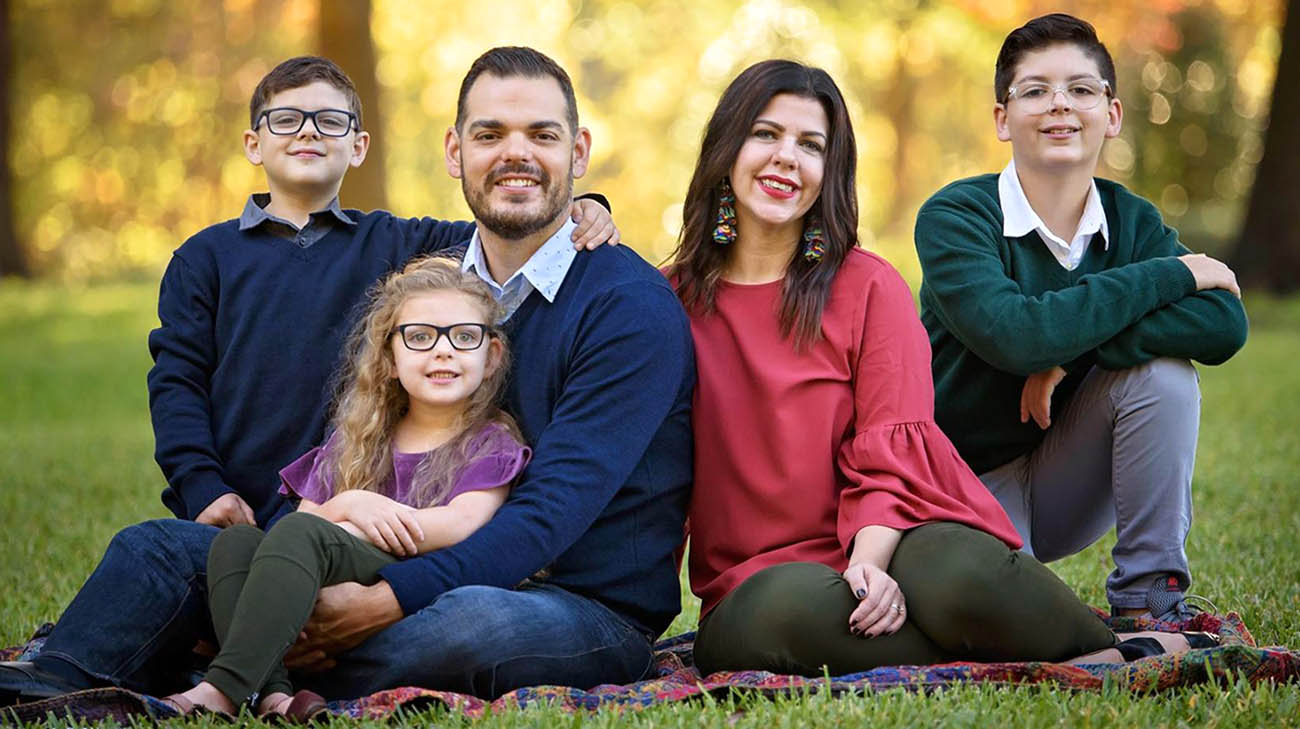 (Left to right) Carter, Lucy's brother, Lucy, Cory, Lucy's father, Adrienne, Lucy's mother, and Avery, Lucy's brother, in 2019. (Courtesy: Cindy Arthur Photography)
Dr. Pestana Knight worked with pediatric rheumatologist, Andrew Zeft, MD, to prescribe an immunotherapy treatment known as intravenous immune globulin (IVIG), a blood plasma product with antibodies that is generally a safe, steroid-free alternative for patients with certain forms of epilepsy, multiple sclerosis and other diseases.
Lucy's first IVIG treatment was administered as an inpatient at Cleveland Clinic Children's. Subsequently, and going forward, she receives her IVIG treatments at a hospital in Fort Worth, Texas, about an hour from the Mageors' home. Lucy periodically returns to Cleveland for ongoing follow-up visits.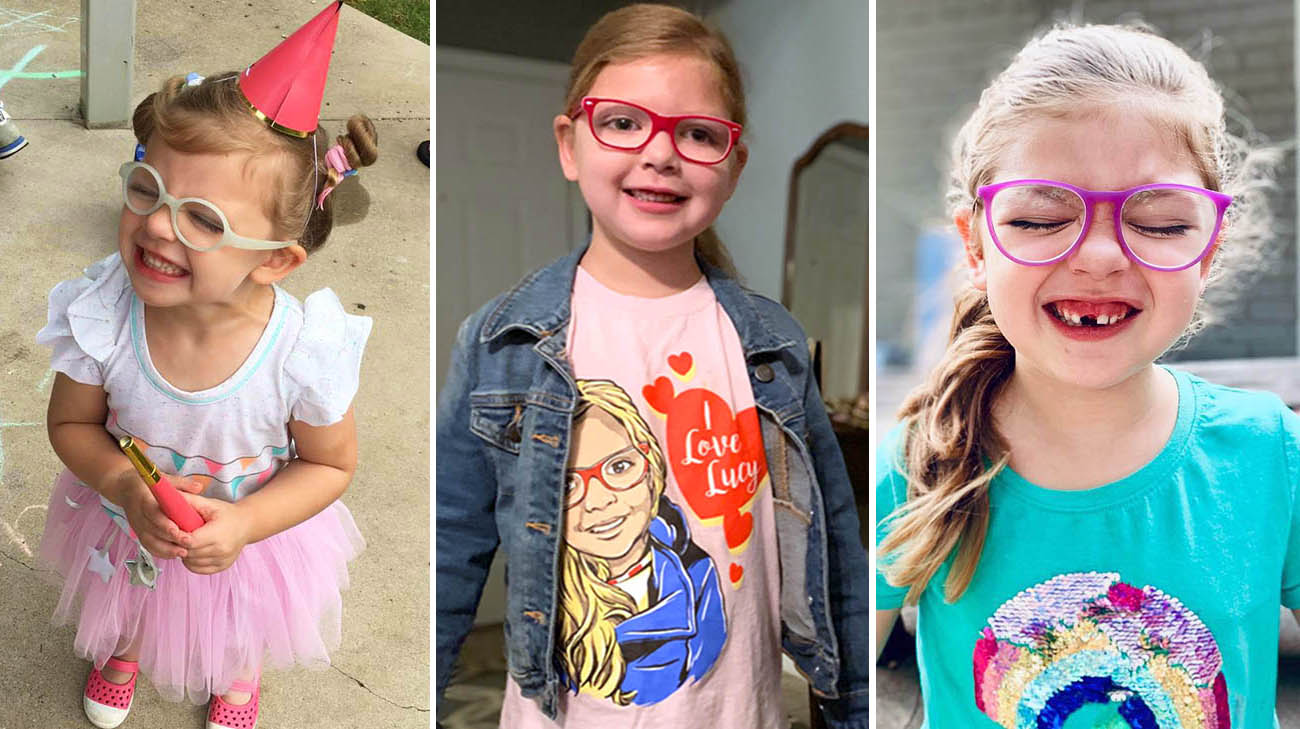 Lucy continues making significant progress with immunotherapy treatments for CSWS. (Courtesy: Adrienne Mageors)
To date, Adrienne reports, Lucy is again showing signs of dramatic improvement in her physical and cognitive capabilities. She encourages other parents whose children may show signs of CSWS and ESES to be strong advocates for them.
"Trust your parental instincts. If something doesn't feel right, go and get a second opinion somewhere else," she implores. "That's what we did with Lucy and it was worth it. We just want to give her the best shot of being her best self."
Related Institutes: Cleveland Clinic Children's
Patient Stories
Patient Stories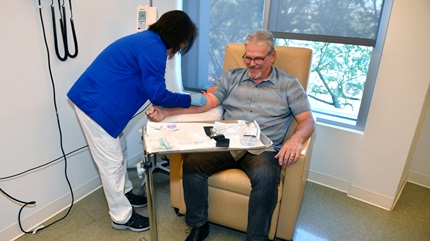 Dec 7, 2023
"The most frustrating thing in the world is not being able to remember something when it was just told to me two minutes ago. Now, with this drug, there's a chance I won't get worse for a while."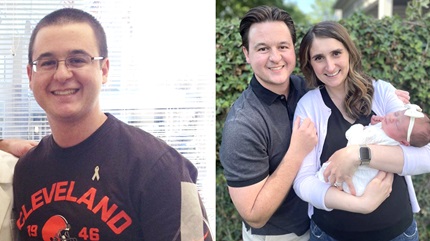 Nov 30, 2023
"At the time of my diagnosis, I was thinking, 'I'm 24. I'm a lifelong nonsmoker. I'm not supposed to get cancer.'"