Mother's Day 2016 is a day that Michelle Drain Ambert cannot forget, or remember either. The night before, she went out for ice-cream with her six-year-old son Hunter and recalls not feeling well. What happened next is all a blur.
She remembers vomiting blood and going to the emergency room at a nearby hospital in Palm City, Florida. As she drifted in and out of consciousness, her parents arrived and received the dire news no one want to hear.
"The doctor came running out of the room. A priest grabbed my hand and my husband's hand and started saying the "Our Father" prayer said Michelle's mom Linda Wells. "The doctor said, 'she's very bad. We don't know what's wrong and she's probably not going to make it."
Michelle was bleeding internally and doctors didn't know why. They opened her stomach, but closed it because they could not stop the bleeding. Michelle was placed on a ventilator and the family was told to say their goodbyes.
After four weeks, in a coma, doctors removed Michelle's ventilator and surprisingly, she began breathing on her own. She was transferred to another medical facility and there, an interventional radiologist diagnosed her with cirrhosis of the liver.
Cirrhosis is late-stage scarring of the liver, caused by many forms of liver disease and conditions such as hepatitis and chronic alcoholism. As cirrhosis progresses, more scar tissue forms, making it difficult for the liver to function.
"Every time we turned around, there was something else happening and not little things; probably 40 different things that went wrong at all these different places—until we went to Cleveland Clinic. That was our savior."
The diagnosis was a shock to Michelle's family. She had none of the risk factors for cirrhosis and there was no known cause. However, with a diagnosis, a radiologist was able to treat Michelle and performed a TIPS procedure to stop the bleeding. After the procedure, Michelle was discharged to Hospice care and doctors didn't think she had much time left to live. But Michelle hung on and eventually found her way to Cleveland Clinic Florida's main campus in Weston.
"Every time we turned around, there was something else happening and not little things; probably 40 different things that went wrong at all these different places—until we went to Cleveland Clinic," Michelle said. "That was our savior."
Michelle and her family traveled to the Weston clinic to meet with the Liver Transplant Team to determine whether she was a candidate for a liver transplant. As part of the evaluation process, she met Interventional Radiologist Kevin Stadtlander, MD.
"Part of the work-up (for a liver transplant) included imaging of her liver and at that point, it was discovered that she had tumors in her liver, which weren't seen on a prior scan," Dr. Stadtlander said. "My role as an interventional radiologist was to shrink those tumors as a bridge to a successful liver transplant. We did this by doing a TIPS procedure to shunt the blood flow from the diseased liver to prevent bleeding and secondly, we did liver directed therapy which were TACE procedures to kill the tumors. Those treatments got her successfully to transplant."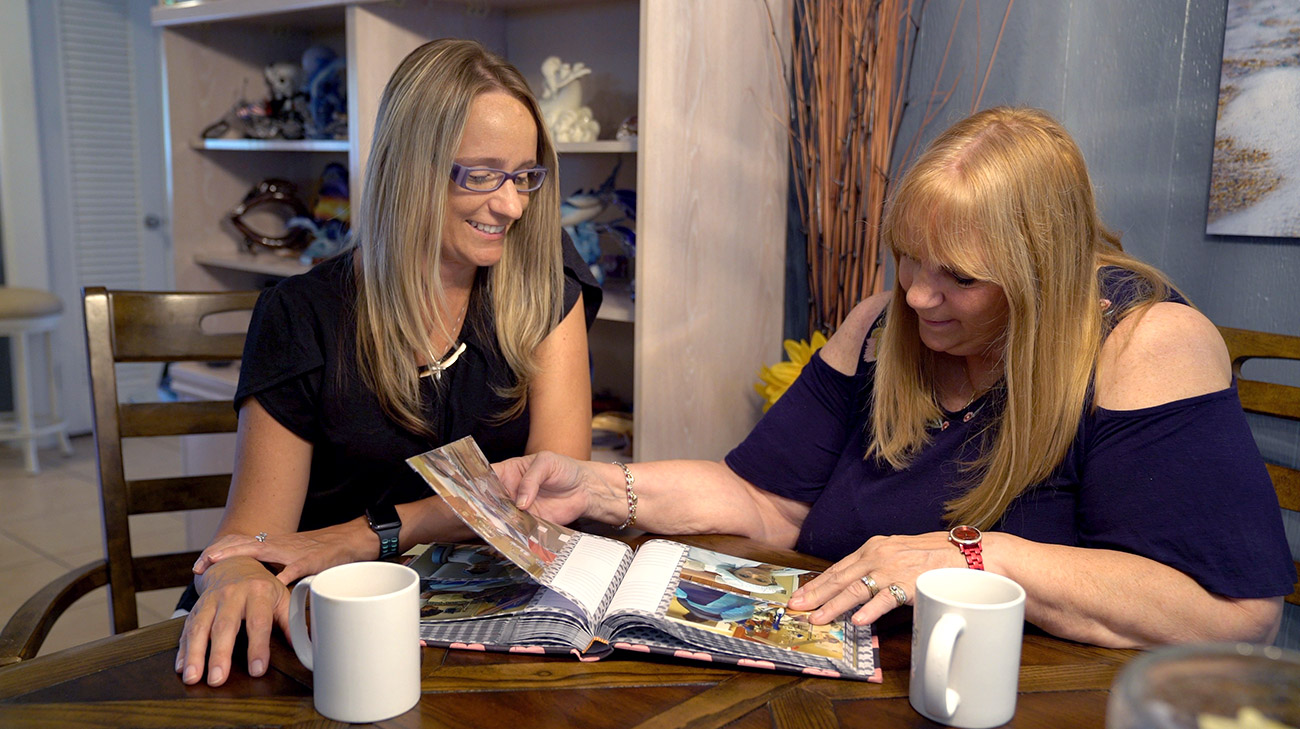 Michelle Drain Ambert and her mother Linda Wells look at photos of Michelle who was in the hospital battling liver disease on her 40th birthday. (Courtesy: Cleveland Clinic)
Although those procedures were successful, Michelle worried that her health would decline before she could get a new liver.
"That's when I got the call – November 8th –to come in (to Cleveland Clinic Weston). Thank God for my donor. I can't thank their family enough because they gave me the gift of life to be with my family when they were losing somebody."
Liver Transplant Surgeon Diego Reino, MD, praised his colleagues in various specialties who all worked together to diagnose and treat Michelle during the many stages of her illness.
"As I say, it takes a village and in this scenario, it couldn't be more true, with our colleagues in interventional radiology, our nurses, our transplant surgeons, our medical doctors from Hepatology as well as our colleagues in general surgery, we were able to have a great result."
Patient Stories
Patient Stories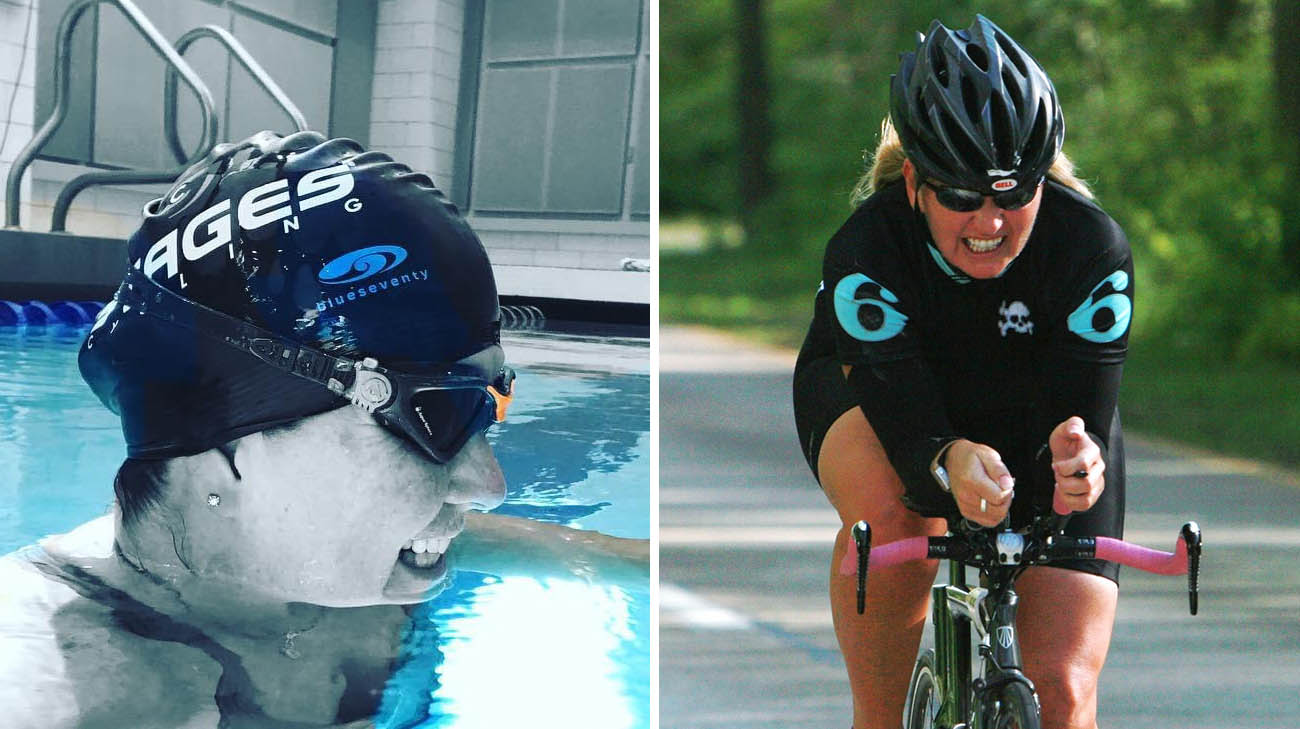 Oct 22, 2020
"You have to stay positive throughout the whole thing even if you have some rough moments. A negative mind will never give you a positive life."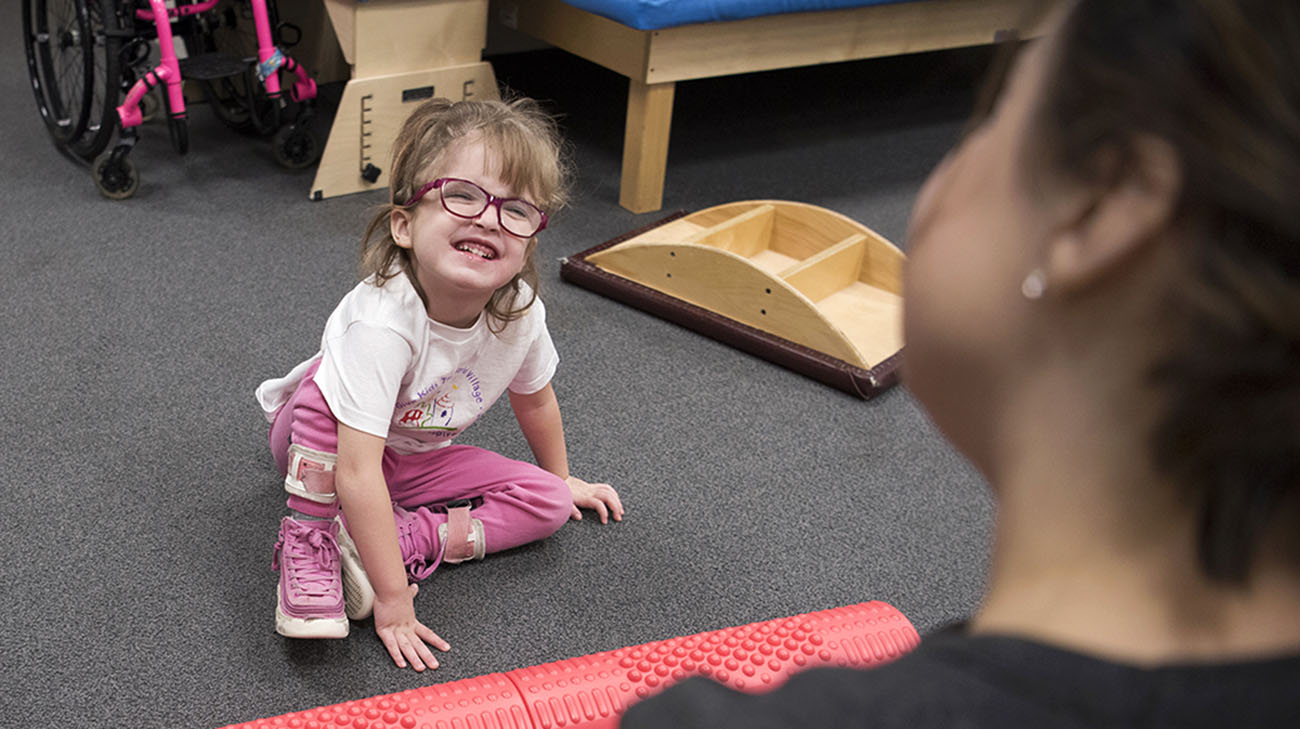 Oct 20, 2020
"We've watched her grow from this tiny, fragile, helpless little baby to this crazy 4-year-old running around with her brothers and sister. I never imagined in a million years that this type of surgery was even possible."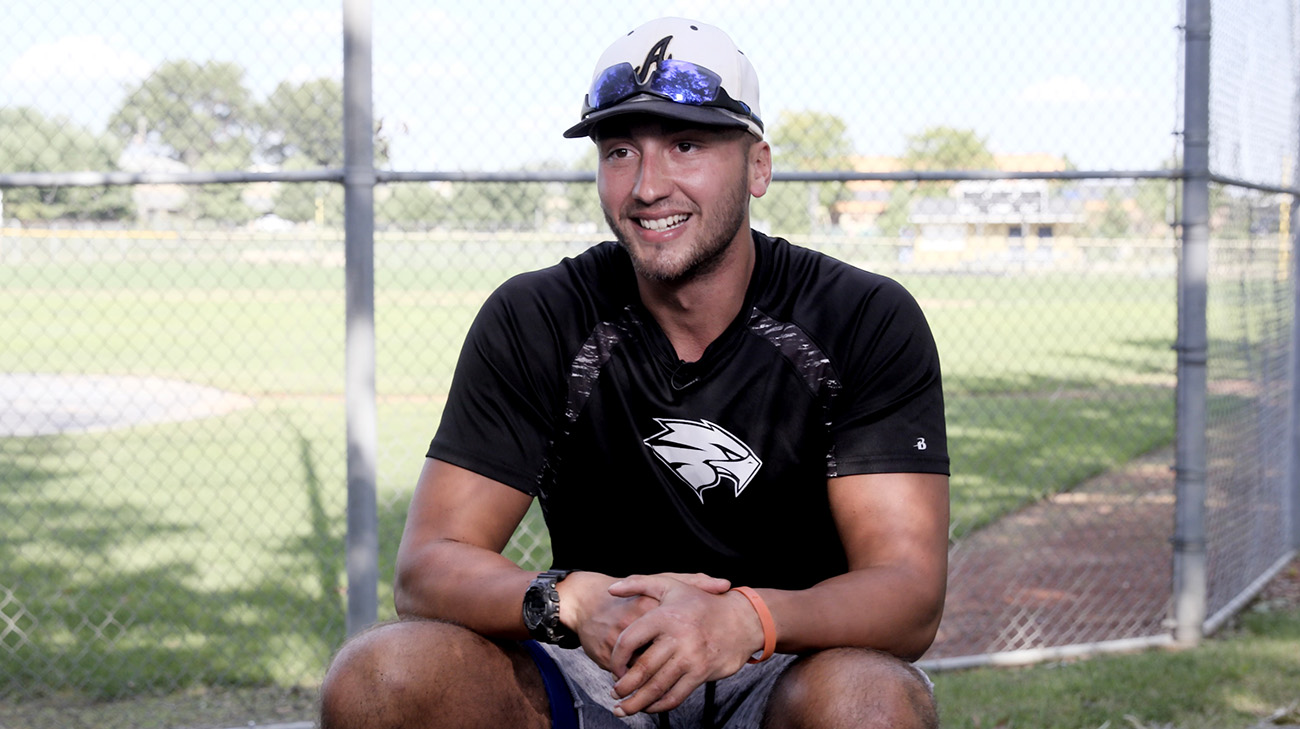 Oct 20, 2020
"I reached down in my pocket for my phone, and that's when I realized my hand wasn't there."