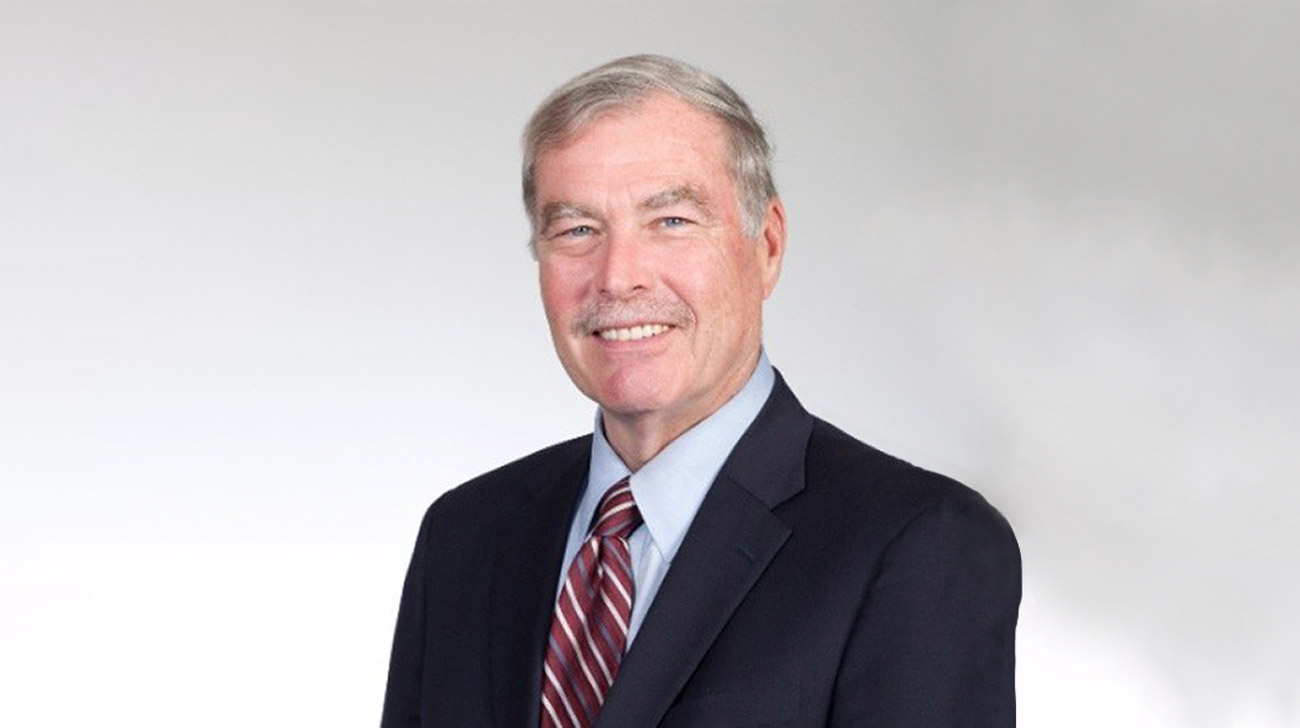 Bill Grimberg grew up in Williamsport, Pennsylvania — a town known for the famous Little League World Series. And, even though so many people from all over the world come to Williamsport every year, Bill decided to leave the town he grew up in to further his education and to pursue his life passions.
He lived in Washington, D.C. and Minneapolis; eventually, he and his wife Susan settled in Cleveland to be close to her family. Since their family was growing — they ultimately had two sons and two daughters — it was nice to have that support close by. Bill absolutely loved his wife and being a dad.
Bill became a fixture in Cleveland and loved the city. His personality got him everywhere. "People gravitated to him. He greeted everyone with a great big smile that showed his zest for life," remembers Bill's sister, Judith Allen of Cleveland. His personality and business knowledge helped fast-track his career, which spanned the arts, education, civic and healthcare communities.
Bill spent seven years as Chair of Institutional Advancement at Cleveland Clinic, where he led the hospital system's first fundraising campaign — one that finished a year early and surpassed its goal by $32 million.
Judith and Bill had four siblings, but the two of them were extremely close. After an international career, including being a journalist in the Middle East, Judith decided to settle down in Cleveland to be close to Bill and his family.
One day in August 2018, out of the blue, Bill got a strange pain in his back. "He didn't think anything of it; he thought it was stress-related," recalls Judith. "When the pain increased, and didn't subside, Bill thought he should have it checked out."
In September, he went to his primary care physician who sent him to the Cleveland Clinic Fairview Hospital. There an oncologist ordered different tests to pinpoint the root cause of his pain. When the tests came back, the physician sat him down and told him that he had stage four pancreatic cancer. "Bill was absolutely shocked," says Judith. "The thought had never entered his mind that his pain would be something so serious."
The diagnosis was hard for Bill. He knew the severity of it. He planned to fight but also knew his chances of watching his grandchildren grow up were questionable. The most difficult thing for him was the thought of leaving Susan, who has Alzheimer's disease. "My brother was willingly Susan's caregiver. She was the love of his life. It broke his heart to think about the possibility of not being there for her," recalls Judith.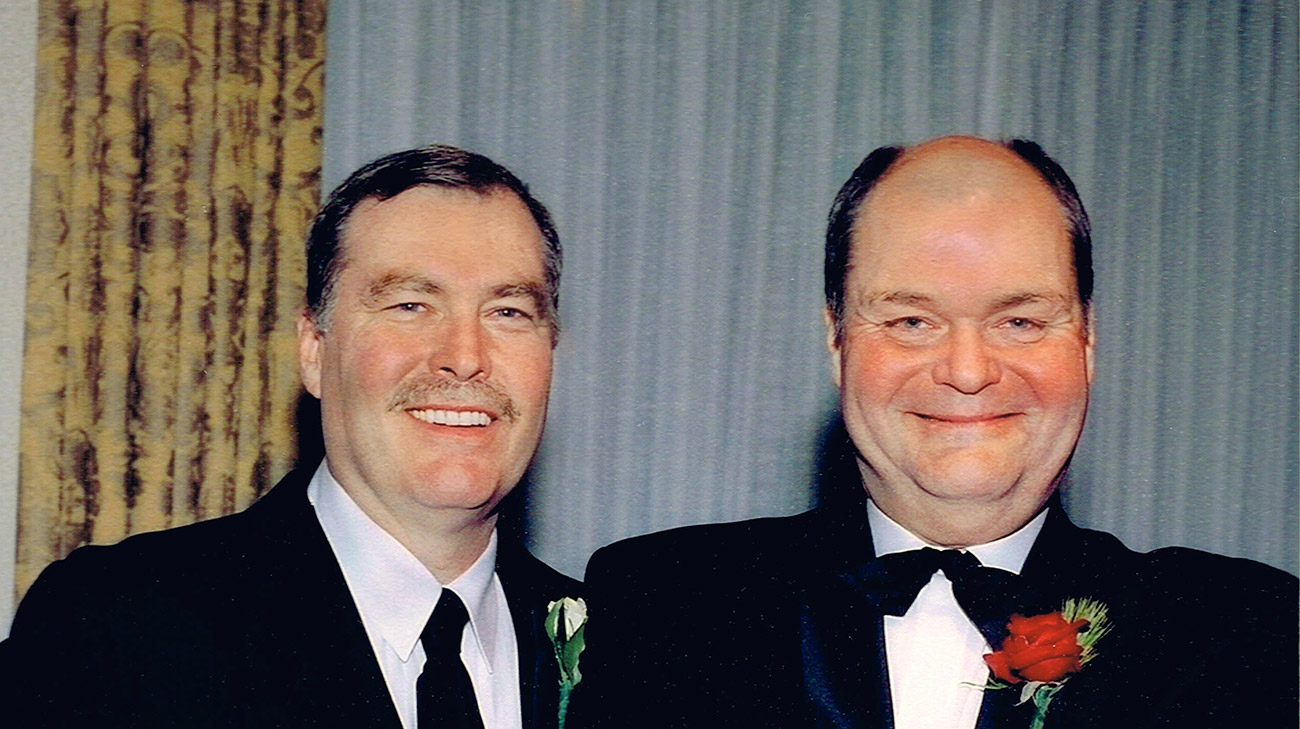 Bill (left) and brother John Grimberg (right) celebrating the wedding of Bill's son. (Courtesy: Judith Allen)
Bill was then transitioned to the oncology team at Cleveland Clinic, where he also began seeing Renato Samala, MD, a palliative medicine physician at Cleveland Clinic Taussig Cancer Institute's Palliative Medicine Program.
Dr. Samala supported and complemented the oncological care Bill was receiving for his cancer in order to help with symptom relief and advance care planning. "Our goal was to keep Bill comfortable during this difficult time in his life. His pain was quite challenging to manage," says Dr. Samala.
Bill didn't do well with chemotherapy and was hospitalized because of the side effects. It was eventually recommended that Bill discontinue chemotherapy.
A comfort-focused care plan, which included a combination of medications to make him comfortable along with psychosocial support, was now the medical path Bill would follow.
"Dr. Samala and Molly, a palliative medicine nurse, became my best friends. They answered every question I had and every call I made. They walked me through everything and were positive and graceful during a tough situation," recalls Judith.
In December 2018, Bill's health began to take a turn for the worse and he was in extreme pain. Judith was a primary caregiver for him, but Bill needed additional care that could not be provided at home. Shortly after enrolling in Cleveland Clinic Hospice, he was admitted to Cleveland Clinic for inpatient care. "Even though Bill was no longer under Dr. Samala's care, he still continued to visit Bill. That meant the world to Bill and to me," says Judith.
Bill was 70 years old when he died on March 5, 2019. He was a patient on the floor he had raised funds to build earlier in his career at Cleveland Clinic. Dr. Samala says, "I think it gave Bill comfort to know that the floor he had worked to create was there when he needed it, and that it is there for others in their time of need as well. It's like everything came full circle."
Related Institutes: Cleveland Clinic Cancer Center
Patient Stories
Patient Stories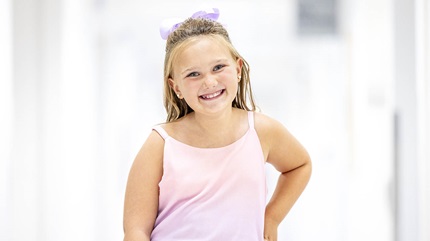 Sep 22, 2023
"This wraps up a chapter in her life we hope we never have to reopen. Audrey handled everything like a champ, and we are so grateful and proud."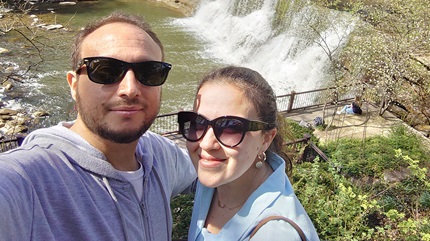 Sep 18, 2023
"Besides my first transplant, I've had other noninvasive surgical procedures, and I needed pain medication for all of them but not this time."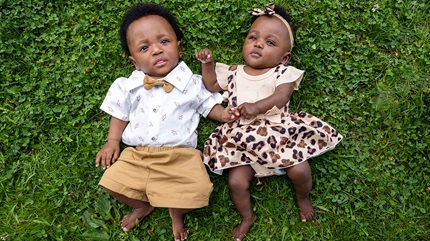 Sep 15, 2023
"Thinking about everything Kimyah and DJ have been through, it was hard to imagine us ever getting to this point. It was unclear if they would be able to do anything by themselves. Now, they're trying to do everything by themselves."