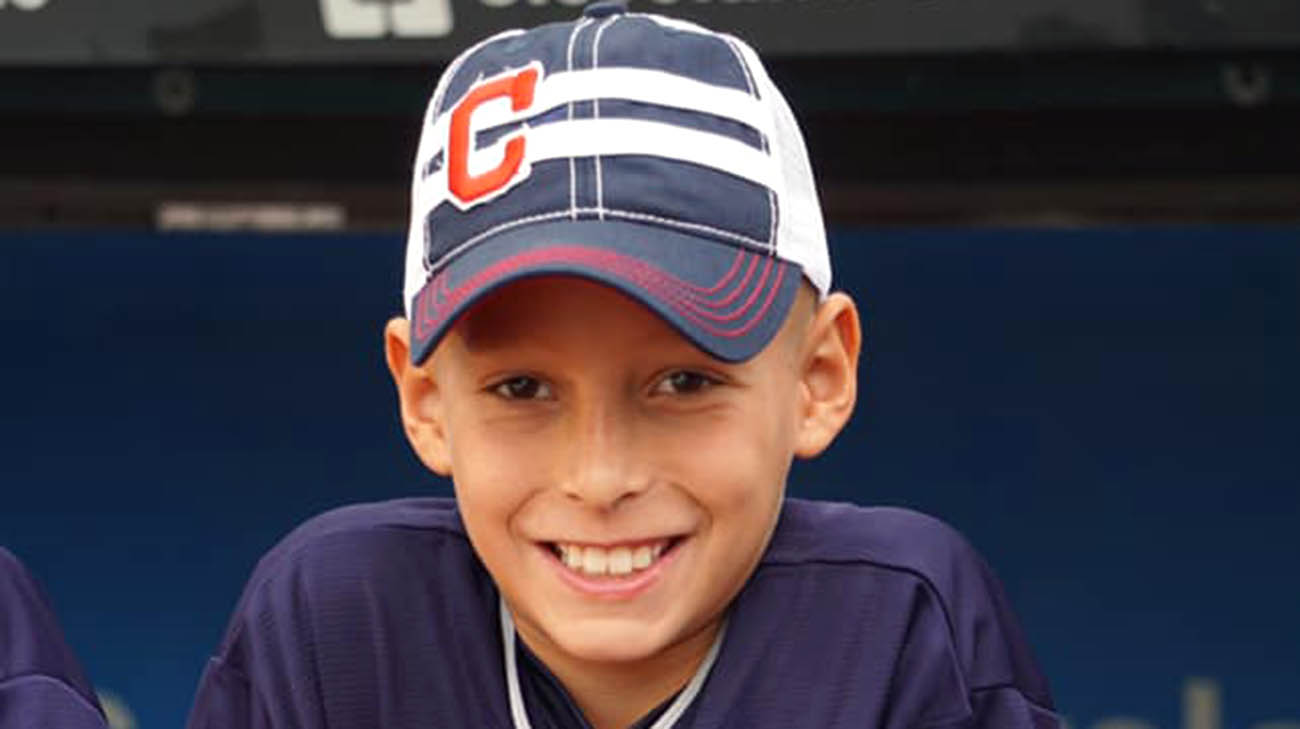 When Owen Timura's surgery began at Cleveland Clinic Children's, his mother, Wren, was expecting a simple, 45-minute procedure to drain an infected hair follicle. Around 90 minutes into the treatment, Owen's pediatric surgeon informed her the small lump on her 8-year-old son's abdomen was cancerous.
"That whole day was a blur. We (Wren and Matt, Owen's dad) had to compose ourselves before Owen woke up in the recovery room because I didn't want him to see we were upset," recalls Wren.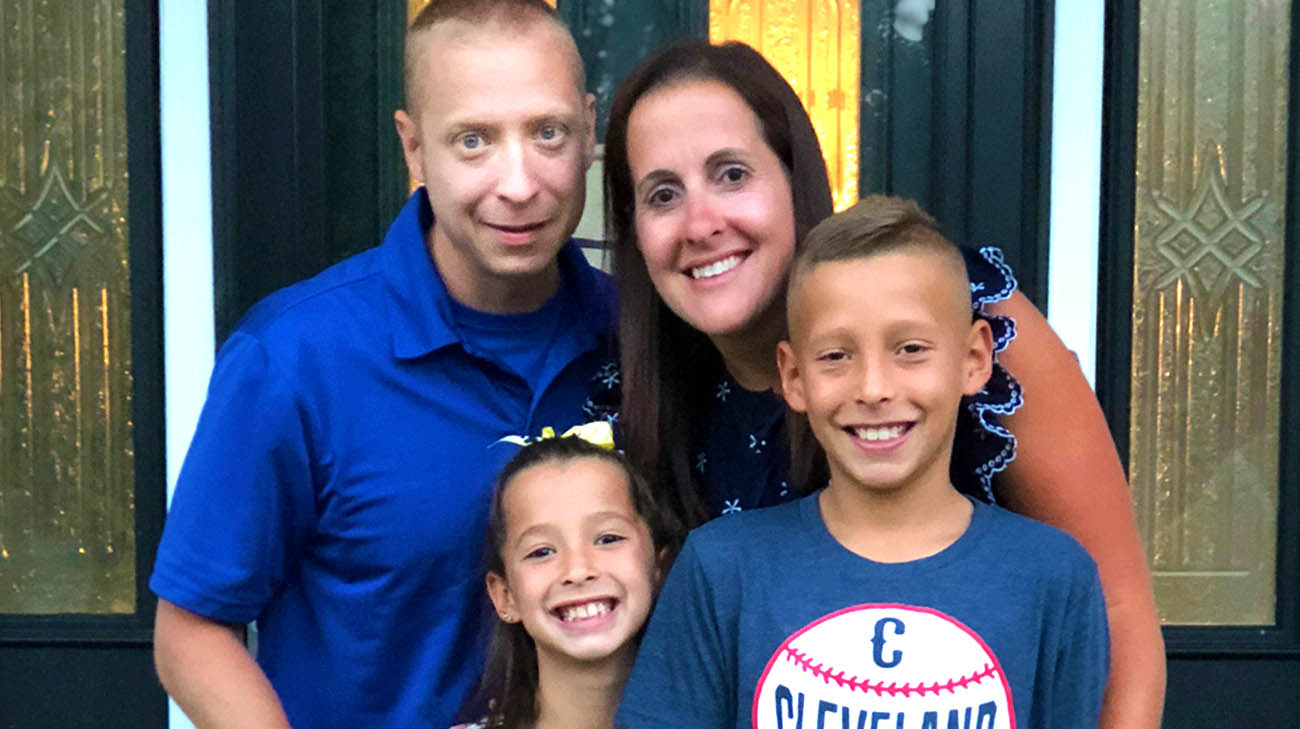 Owen, with his father, Matt, mother, Wren, and sister, Reese. (Courtesy: Wren Timura)
And a few days later, when the pathology report was completed, the diagnosis remained grim: non-Hodgkin anaplastic large cell lymphoma, a form of cancer found in only 1 percent of children.
Eight days later, Owen began a nearly five month-long chemotherapy regimen, the only prescribed treatment for the disease. He would be hospitalized for a week to undergo treatment, and then spend the next two weeks at home, recovering. Then the process would begin again.
"For all those months, we were either in the hospital or at home. And we didn't leave home while we were there," says Wren. "Our 6-year-old daughter, Reese, had a hard time understanding what was going on."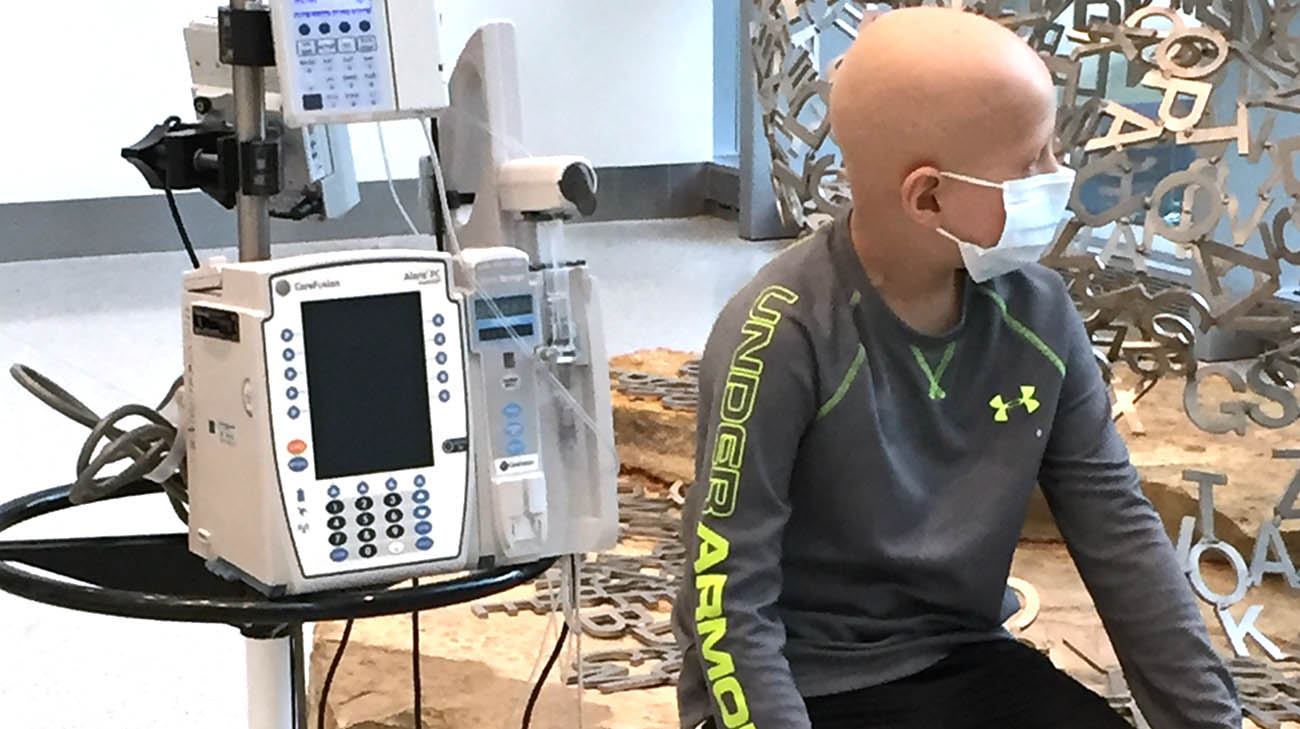 Owen underwent five months of chemotherapy to treat his cancer. He was also part of a clinical study where he received a unique treatment as part of his care. (Courtesy: Wren Timura)
Owen, who was also part of a clinical study testing one of the six drugs he used during his treatment, endured the nausea commonly associated with chemotherapy like a champ. Within a year, his cancer went into remission. Now, four years after diagnosis, he remains cancer-free.
These days, 12-year-old Owen returns to Cleveland Clinic annually for a check-up with pediatric oncologist, Ilia Buhtoiarov, MD, —a visit that's never easy on Wren. "For me, the testing days are the worst," Wren comments. "No matter how many times they say they really don't think the cancer will come back, it's hard not to think about it. We're so lucky that he's in remission."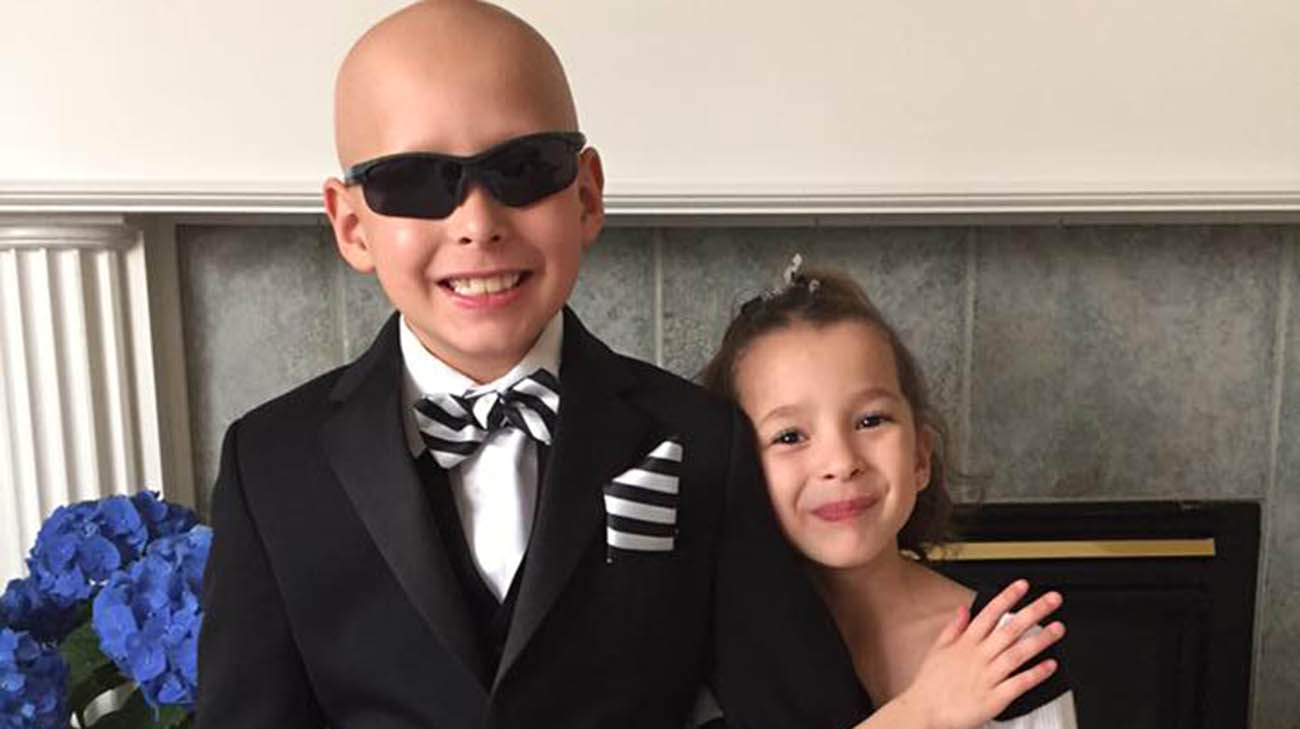 Owen, with his sister, Reese, in 2016, at a fundraiser to support Owen and another child affected by cancer. (Courtesy: Wren Timura)
According to Dr. Buhtoiarov, Owen handled his treatments – and side effects – with the poise of someone much older than a child. "It was amazing to see him smiling all the time. Owen was quite a remarkable patient, especially for his age. He tolerated the treatments with no major health complications."
To celebrate his health, and give back to the community that nurtured him throughout his treatment, Owen and his mom annually participate in VeloSano, a year-round, community driven fundraising initiative, to support lifesaving cancer research at Cleveland Clinic.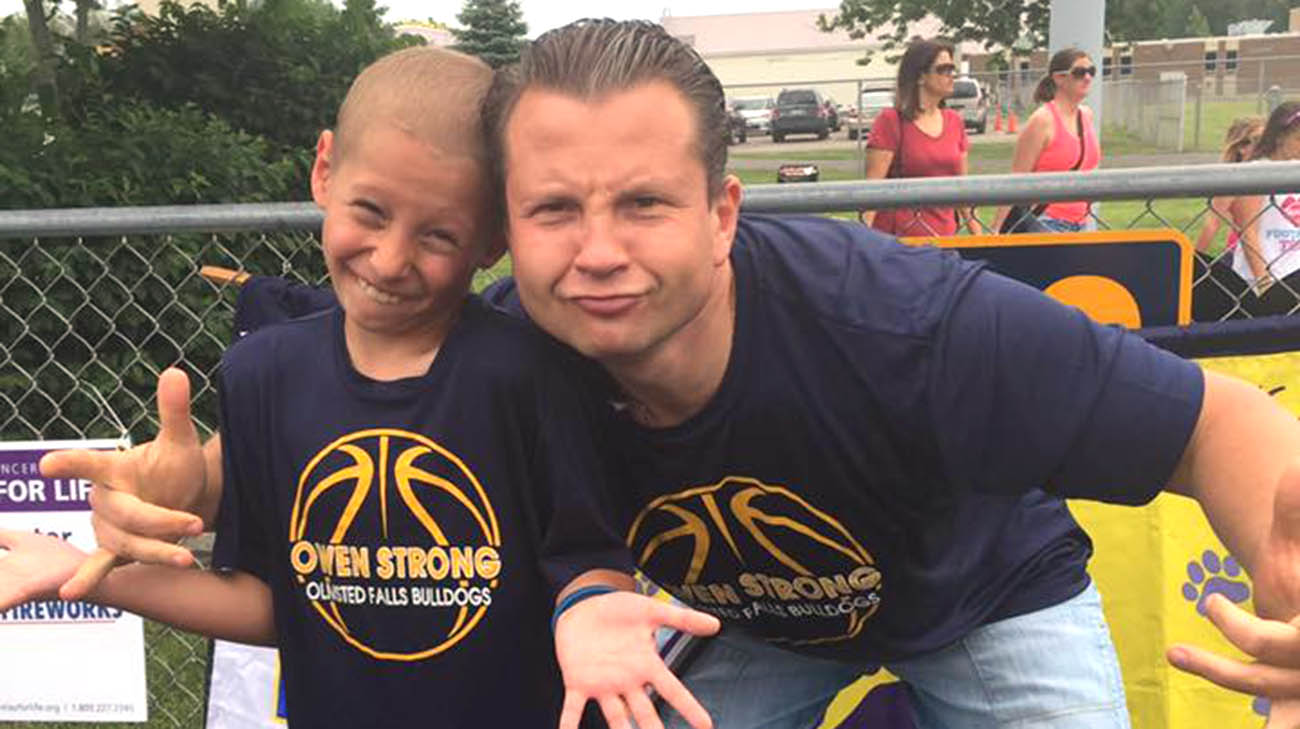 Owen formed a tight bond with Dr. Buhtoiarov. They'd end each meeting with an exploding fist bump handshake. (Courtesy: Wren Timura)
The flagship event consists of a "bike to cure" weekend. Owen is one of the top 20 individual fundraisers for 2019, raising more than $13,000.
"It's important to me because I don't want to have other kids or other adults go through what I went through," says Owen.
He first heard about VeloSano – Latin for "quick cure" – from his Cleveland Clinic nurses in 2016. Too ill to ride in that event, he and his mom attended, cheering on the nurses and doctors who had treated him. Owen held up a sign stating -- "You ride so I can play basketball."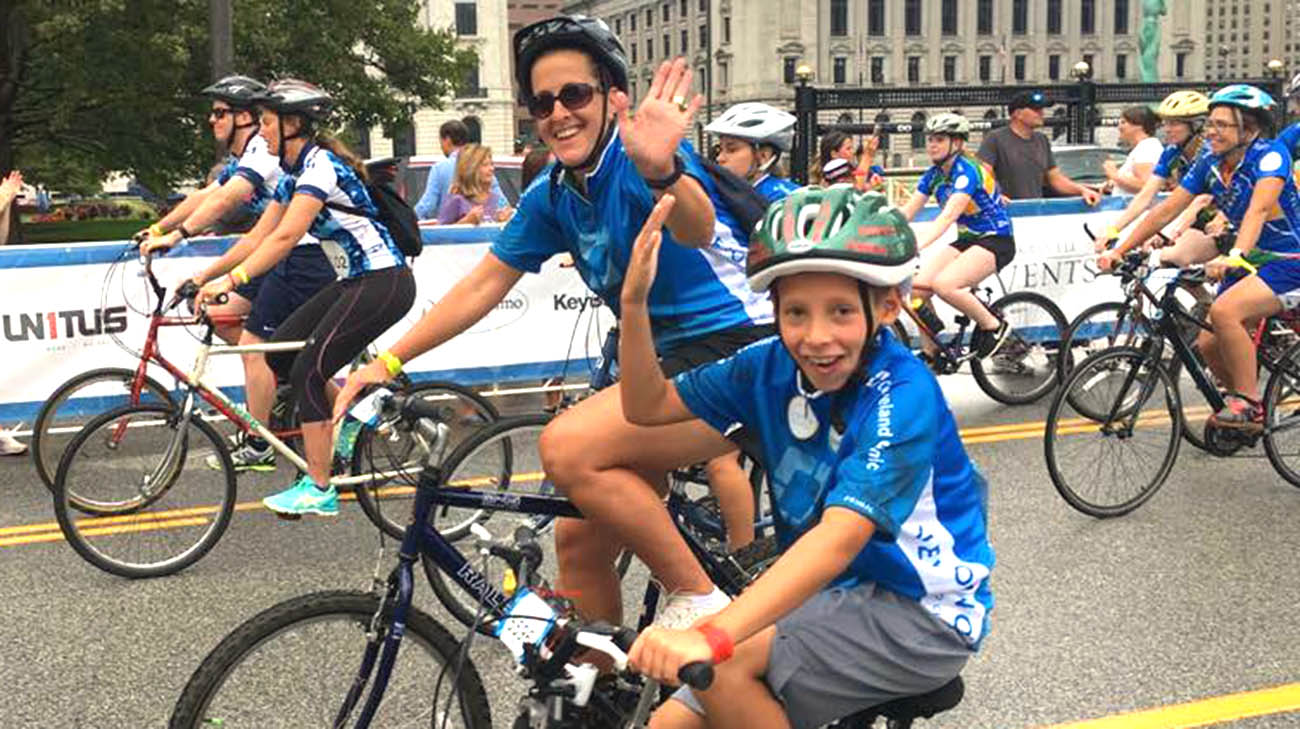 Owen and his mother, Wren, riding in VeloSano, in 2017. (Courtesy: Wren Timura)
"I looked at Owen that day and said, 'Next year we're riding'," recalls Wren. The family has done just that ever since.
Dr. Buhtoiarov adds, "Owen has quite an amazing family. By raising funds for cancer research, they are doing something magnificent that is rewarding to all those who benefit from it."
Related Institutes: Cleveland Clinic Children's , Cleveland Clinic Cancer Center
Patient Stories
Patient Stories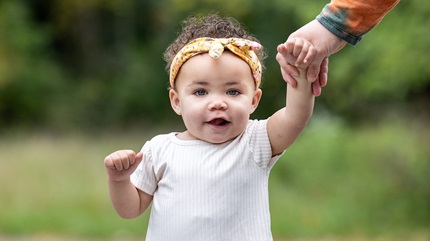 Sep 29, 2023
"Following her procedures, Adaya has defied the odds. She's hit all of her milestones so far. She's crawling and getting around wherever she wants to go."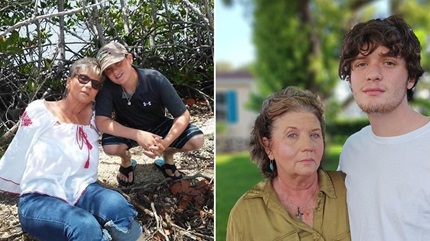 Sep 28, 2023
"It was worth every moment of it to know I was going to be there to see my son grow up."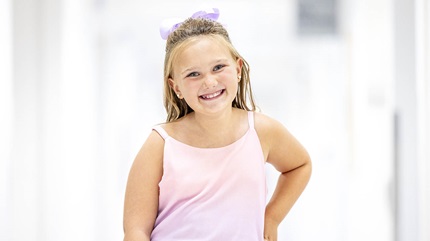 Sep 22, 2023
"This wraps up a chapter in her life we hope we never have to reopen. Audrey handled everything like a champ, and we are so grateful and proud."