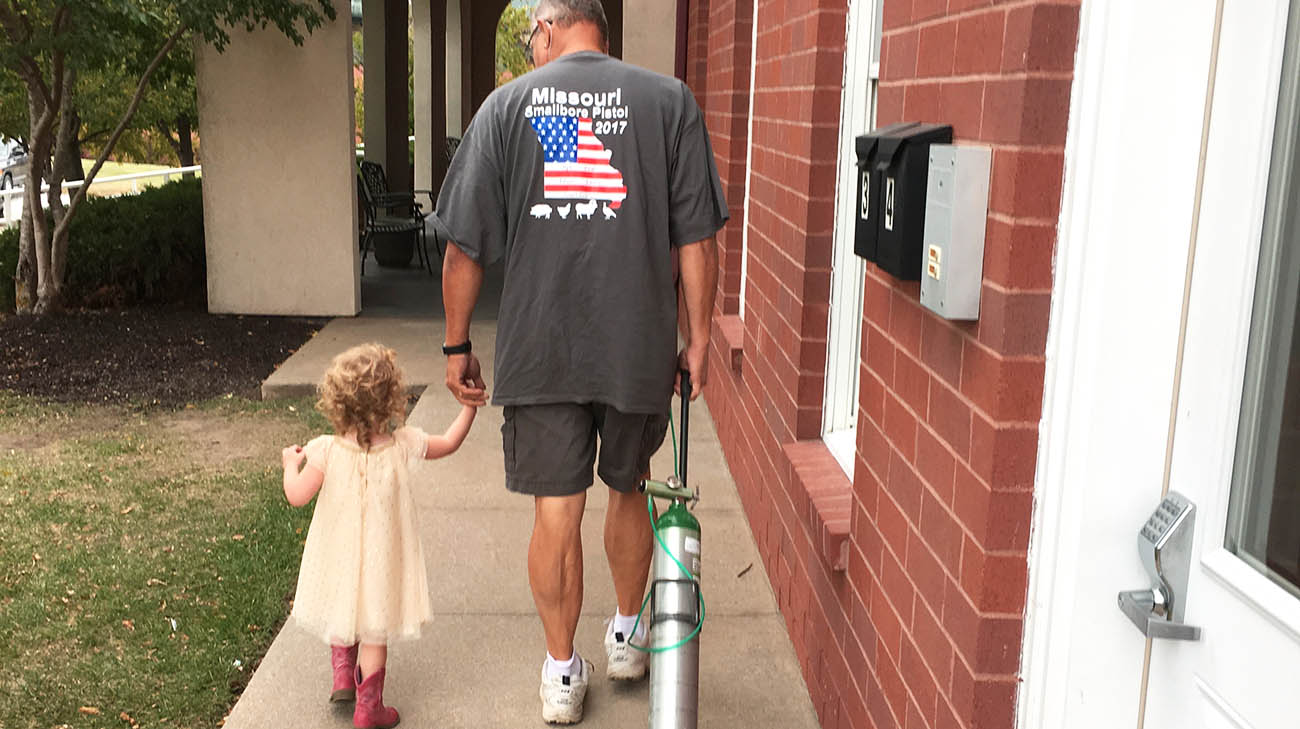 Ed Meyer's case presented Cleveland Clinic doctors with a classic "Catch-22" conundrum.
His coronary artery disease was so advanced it would be risky to perform the double lung transplant the 64-year-old grandfather required. On the other hand, his idiopathic pulmonary fibrosis (IPF) and other conditions that necessitated a lung transplant made the coronary bypass surgery he needed a high-risk procedure, as well.
"You either do neither of them or you do both of them," says Alejandro Bribriesco, MD, a thoracic surgeon in the Department of Thoracic Surgery at Cleveland Clinic's Sydell and Arnold Miller Family Heart & Vascular Institute. "We chose to do both."
The decision, made after painstaking deliberation by Cleveland Clinic's multidisciplinary transplant selection committee, offered a rare glimmer of hope for Ed, a Columbia, Missouri, resident who had been turned down by two other transplant centers.
"When my pulmonologist back home said I needed to start thinking about a lung transplant, I didn't realize just how hard it would be to get accepted," explains Ed, who weighed 375 pounds before beginning a diet that led to a 100-pound loss. "My weight, my heart – they said I was too high-risk."
On paper, it's easy to understand why so many centers were wary. Ed's list of comorbidities – multiple medical conditions that coexist with a primary condition (in his case, end-stage lung disease caused by IPF) – was quite extensive: myasthenia gravis, prior upper sternotomy surgery, coronary artery disease, peripheral vascular disease and heart disease.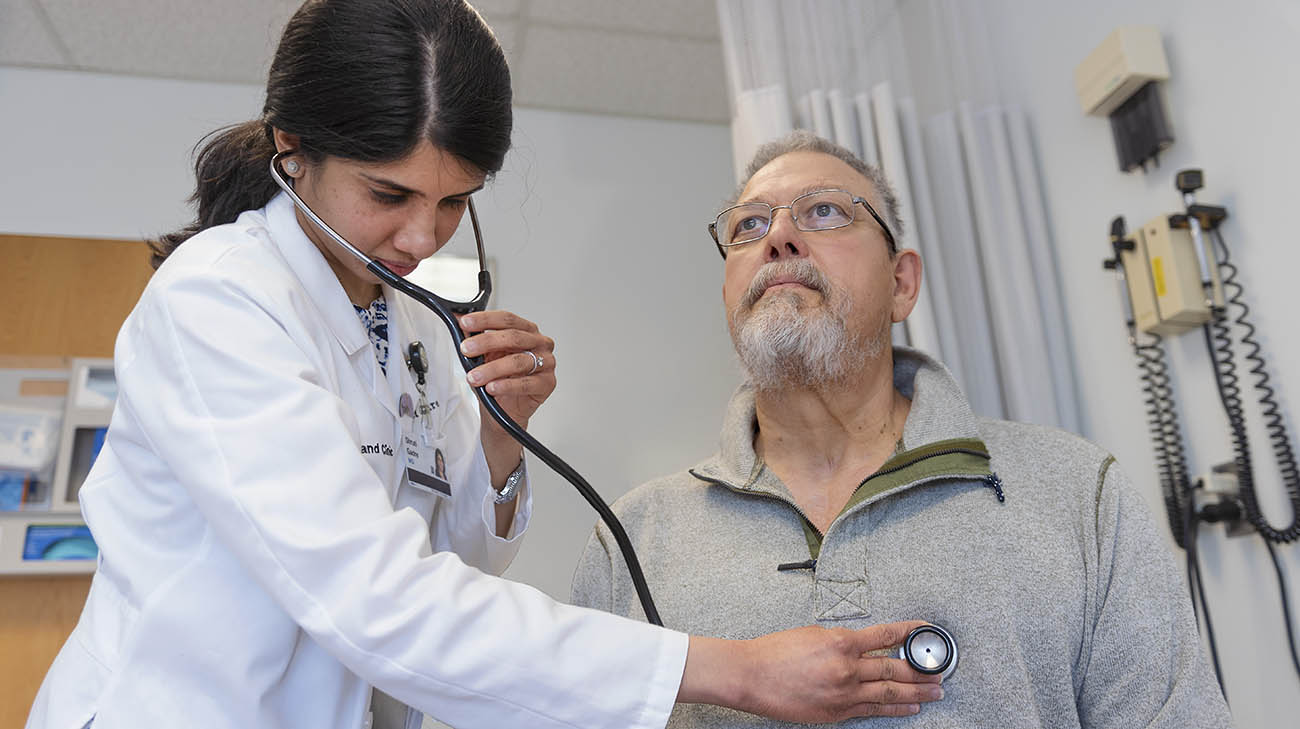 Ed Meyer during a follow-up appointment with his Cleveland Clinic pulmonologist, Dr. Gadre. (Courtesy: Cleveland Clinic)
"Ed was a patient with an extraordinary amount of comorbidities," recalls Shruti Gadre, MD, a pulmonologist who oversaw Ed's post-transplant care. "It was a unique situation where we couldn't rely on data because there isn't a lot of literature out there about the treatment of lung transplant patients with so many other conditions."
What sealed the deal, explains Dr. Bribriesco, was when several members of the transplant selection committee met in person with Ed: "We have a lot of quantifiable data to look at when assessing a candidate, but it can be difficult to measure that something extra – like whether the patient has the motivation to fight through tough times. And when you meet Ed, you can tell he has that strength."
Despite his severe illnesses, Ed and his wife, Cindy, didn't let it deter their lifestyle. Avid travelers, they have long enjoyed taking road trips – despite carrying with them as many as 42 oxygen tanks in the back of their pickup truck, which was also fitted with a full-size oxygen concentrator to provide additional breathing support.
"I was on oxygen 24/7 at the time, but we tried to not let it slow us down," recalls Ed, who retired early from the Missouri Department of Mental Health. "But shortness of breath was a constant problem."
After extensive testing and evaluation, Cleveland Clinic approved Ed for inclusion on the United Network for Organ Sharing (UNOS) list in June 2018. And the waiting began. Ed was at home when he received the phone call he had long dreamed of on August 9, 2018: two lungs, from a young man who had suddenly died, were available.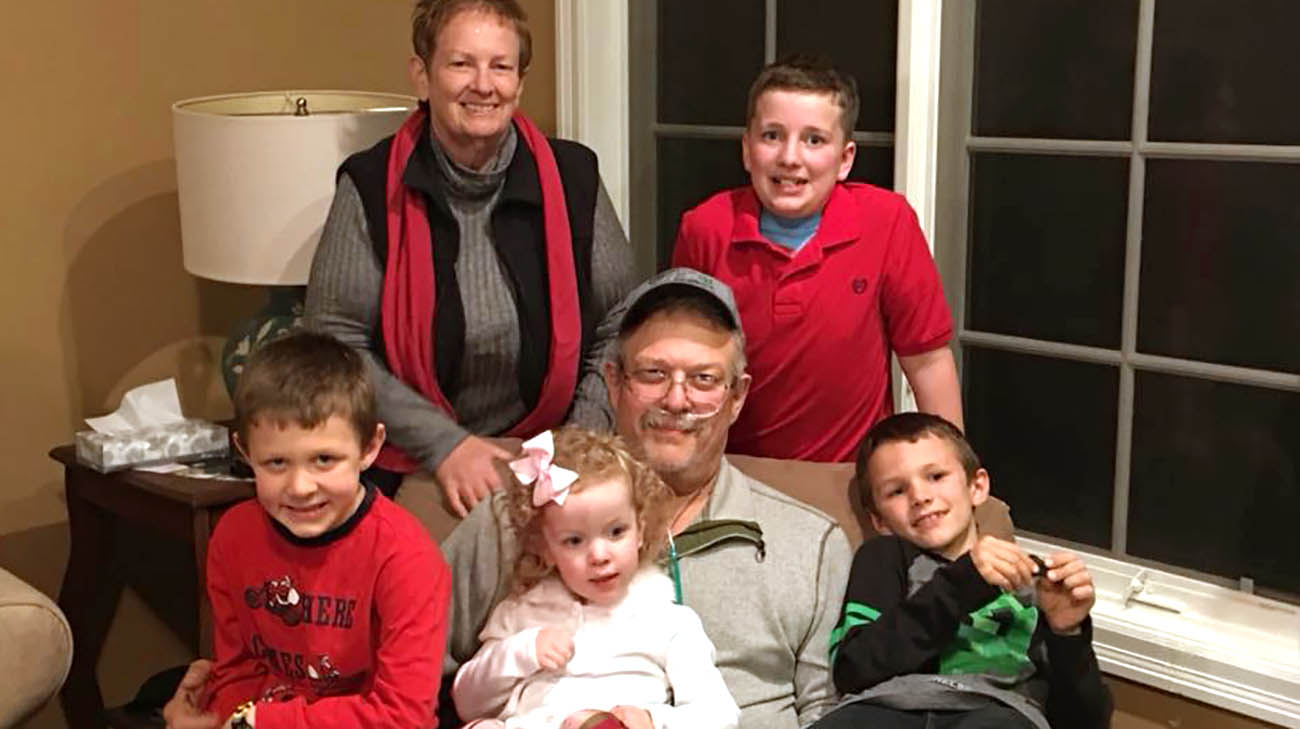 Ed with his wife, Cindy, and four grandkids. (Courtesy: Ed Meyer)
"I remember thinking, 'This is it'," Ed recalls. "Before you know it, the Clinic arranged for a plane to take us to Cleveland. And the surgery began late that night."
Dr. Bribriesco, the lung transplant surgeon on call that night, had not yet met Ed. He remembers having "sticker shock" upon reviewing his medical chart. "But when I met him in ICU, and shook his hand, I could feel his strength. He was ready."
First on the agenda was the double-lung transplant, followed by the triple-bypass surgery performed by cardiothoracic surgeon Kenneth McCurry, MD. The combined 7-hour procedure was completed successfully, but Ed faced a long road ahead of him. Dr. Gadre recalls that Ed "was still quite sick, which is not unexpected in such a complex case."
He endured some heart rhythm problems, required a tracheotomy and ventilator to assist with his breathing, and spent three weeks in intensive care as part of a 6-week hospital stay. "He never complained, and he did everything we asked of him," says Dr. Gadre. "I don't think anyone else could have gone through what he did and come out so strong."
Today, Ed only requires one liter of oxygen daily, when he sleeps at night. He enjoys his favorite pastimes, including fishing with his grandsons and keeping up with his very active 3-year-old granddaughter. He also loves to cook, and recently helped a friend prepare brisket for a large company event in his hometown of Marshall, Missouri.
"I'm doing everything in my power to not squander this gift I've been given," Ed states. "No matter what, I'm going to live every day to the fullest."
Related Institutes: Heart, Vascular & Thoracic Institute (Miller Family), Respiratory Institute
Patient Stories
Patient Stories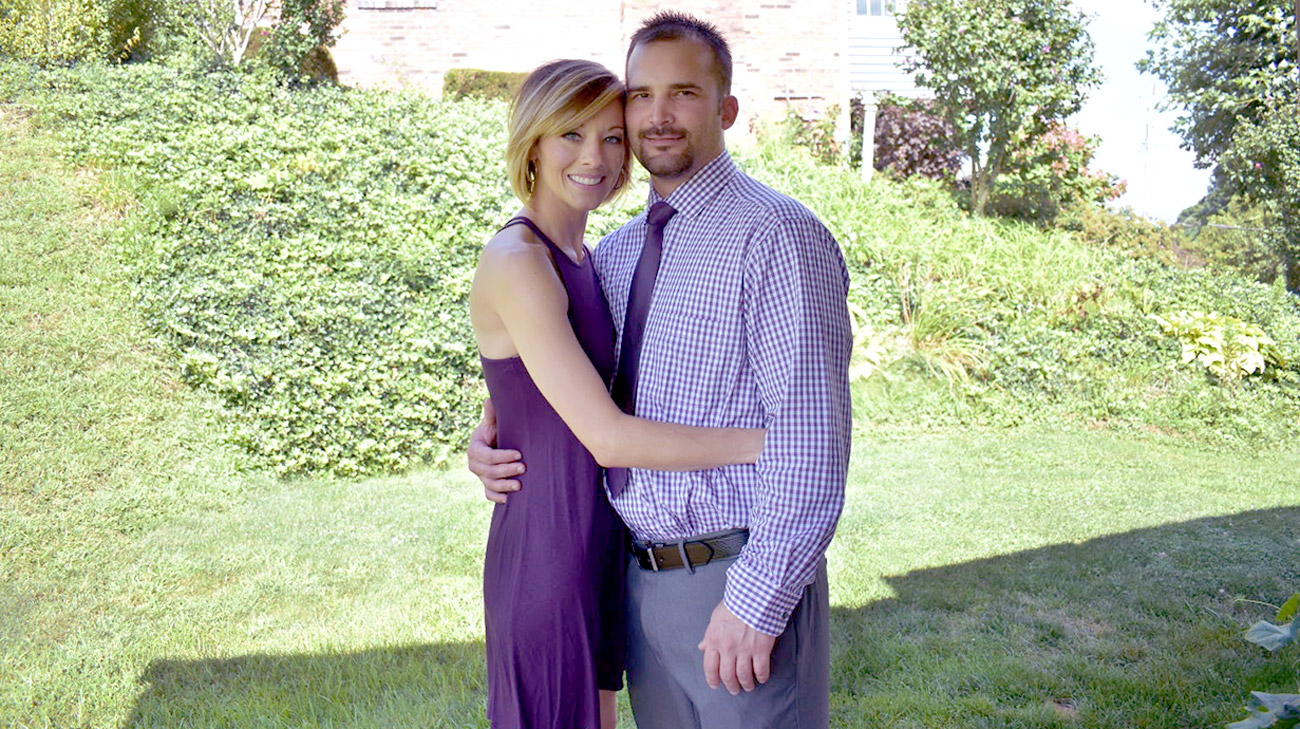 Jul 2, 2020
"The relationship I have with Dr. Regueiro is amazing. I trust him with all I have. My Cleveland Clinic caregivers were all wonderful and so genuine."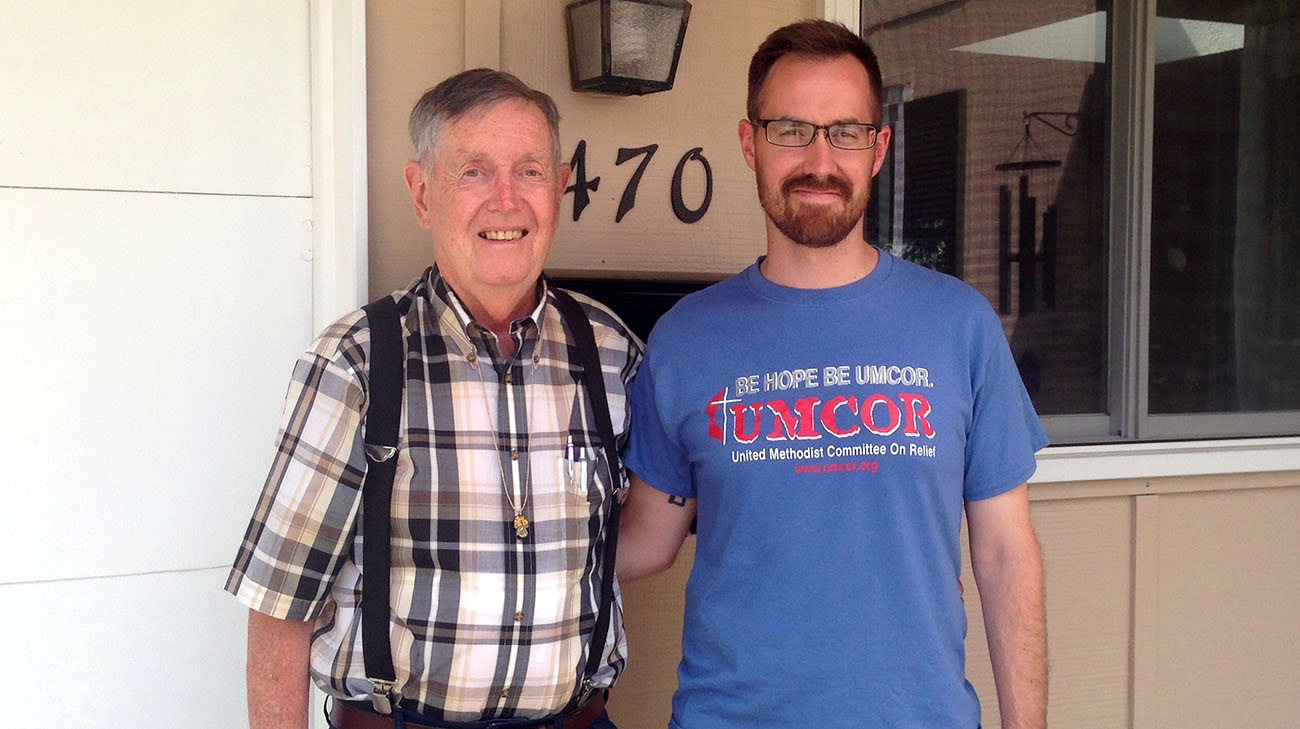 Jun 20, 2020
"I would really encourage anyone to explore doing it, whether it's for a family member or someone else."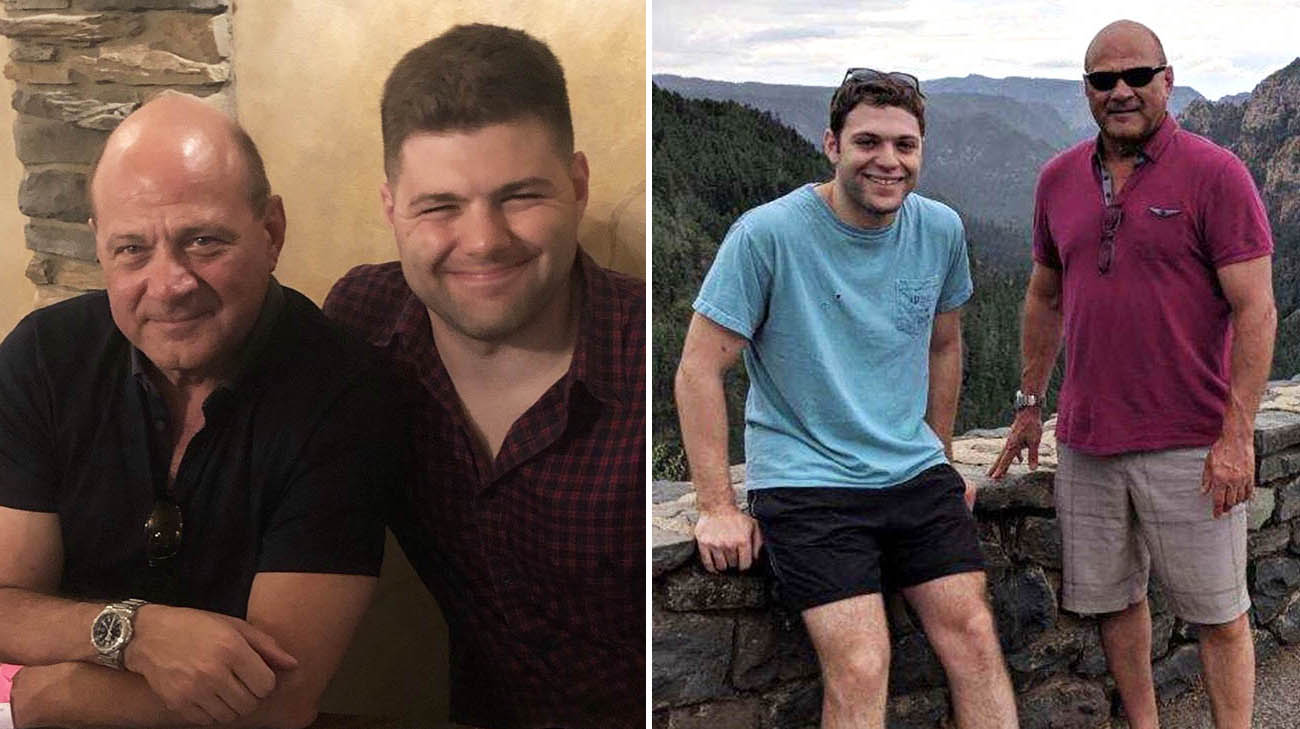 Jun 19, 2020
"We don't know how much time we have, so that time should be spent with family and friends and enjoying what we have."