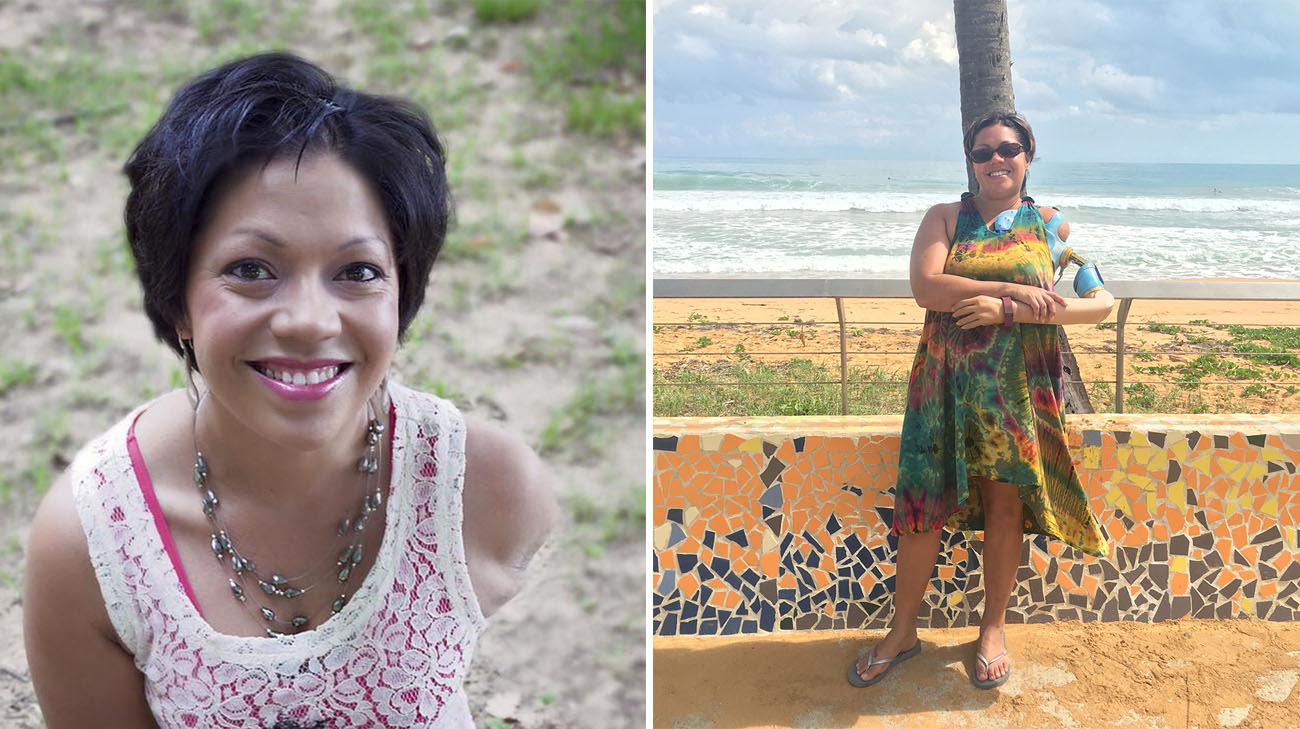 Gently holding a full water bottle with her left hand, 37-year-old Claudia Mitchell deftly unscrews the cap and takes a drink. While this is an everyday task that many might take for granted, for Claudia – a U.S. Marine veteran who lost her left arm at the shoulder in a 2004 motorcycle accident – it's monumental.
With the help of a bionic prosthetic arm, developed by researchers at Cleveland Clinic, Claudia also can adeptly pick up a makeup bag using her prosthetic thumb and forefinger, and she can feel an object and know how hard to grip it — activities she once thought would never again be possible.
Driven by medical technology that sounds like it could be from a science-fiction movie, Claudia's customized prosthetic arm is outfitted with a powerful computerized robotic touch system that allows her to feel sensation as if it was coming from her missing hand. Her brain interprets the arm like it's her own.
"I know if something I'm holding is starting to slip away, or if I'm squeezing someone's hand too hard," explains Claudia, an Arkansas resident and frequent visitor to Cleveland Clinic. "Before, I could only tell by looking. These are things that may not seem like a big deal, but that really make a difference in someone's life."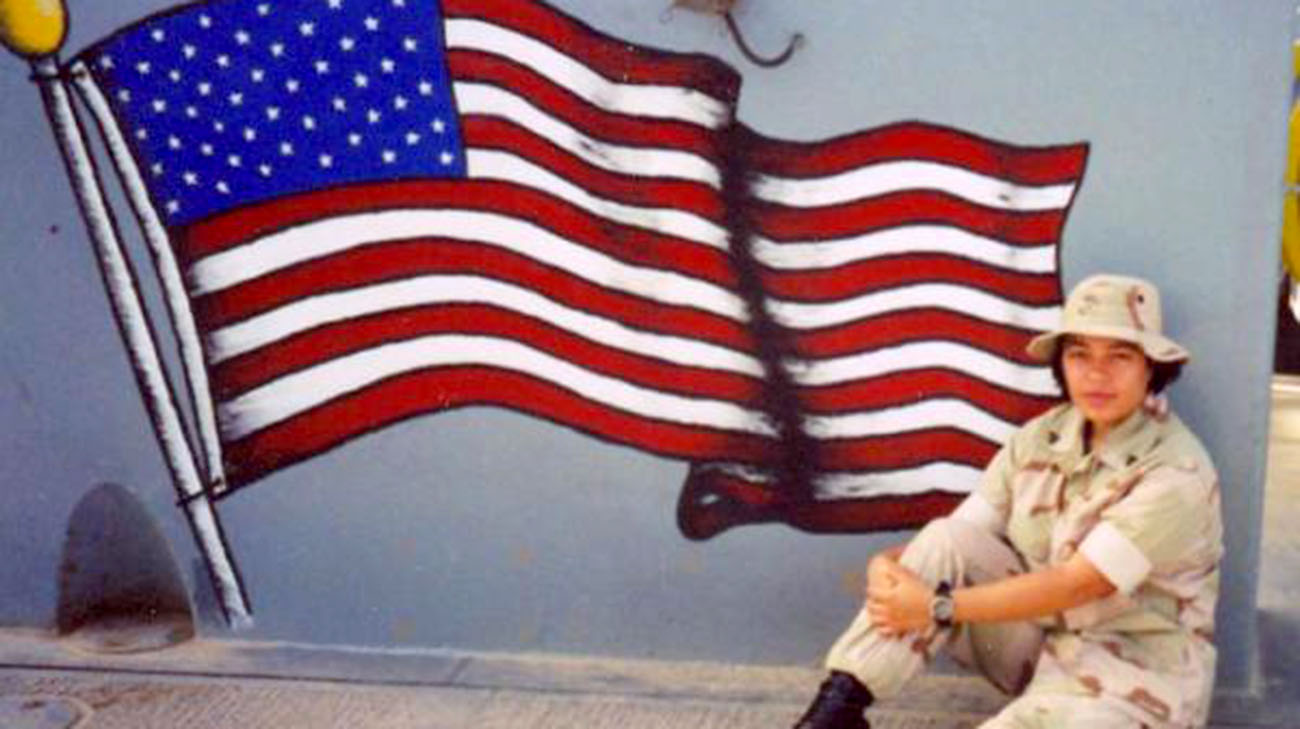 Claudia while she was a Marine in 2003, on the USNS Curtiss, off the coast of Kuwait. (Courtesy: Claudia Mitchell)
For more than a decade, Claudia has participated in research trials with a multidisciplinary research team led by Paul Marasco, PhD, of Cleveland Clinic's Lerner Research Institute. "The prosthetic arm isn't just a tool that she wears — it's actually part of her," says Marasco, a recipient of the 2016 Presidential Early Career Award for Scientists and Engineers. "With the touch sensation, the user is able to actually interact with people and objects in a more natural way."
Marasco's team worked with upper limb rehabilitation specialists from Advanced Arm Dynamics to build Claudia a highly sophisticated prosthetic arm. This collaboration resulted in a custom prosthetic that not only incorporates the robotic touch system, but also fits her much better and adjusts to her body more seamlessly than her original bionic arm, which Claudia had dubbed "2.0."
Unlike "2.0," the newer prosthetic, "2Ocean," has traveled the world with her – from Europe, to Puerto Rico, to Thailand. While it may seem obvious "Ocean" stems from the blue color scheme adorned on the top half of Claudia's arm, she says her love for diving and the fact the ocean makes her feel free and whole again, is what influenced the name.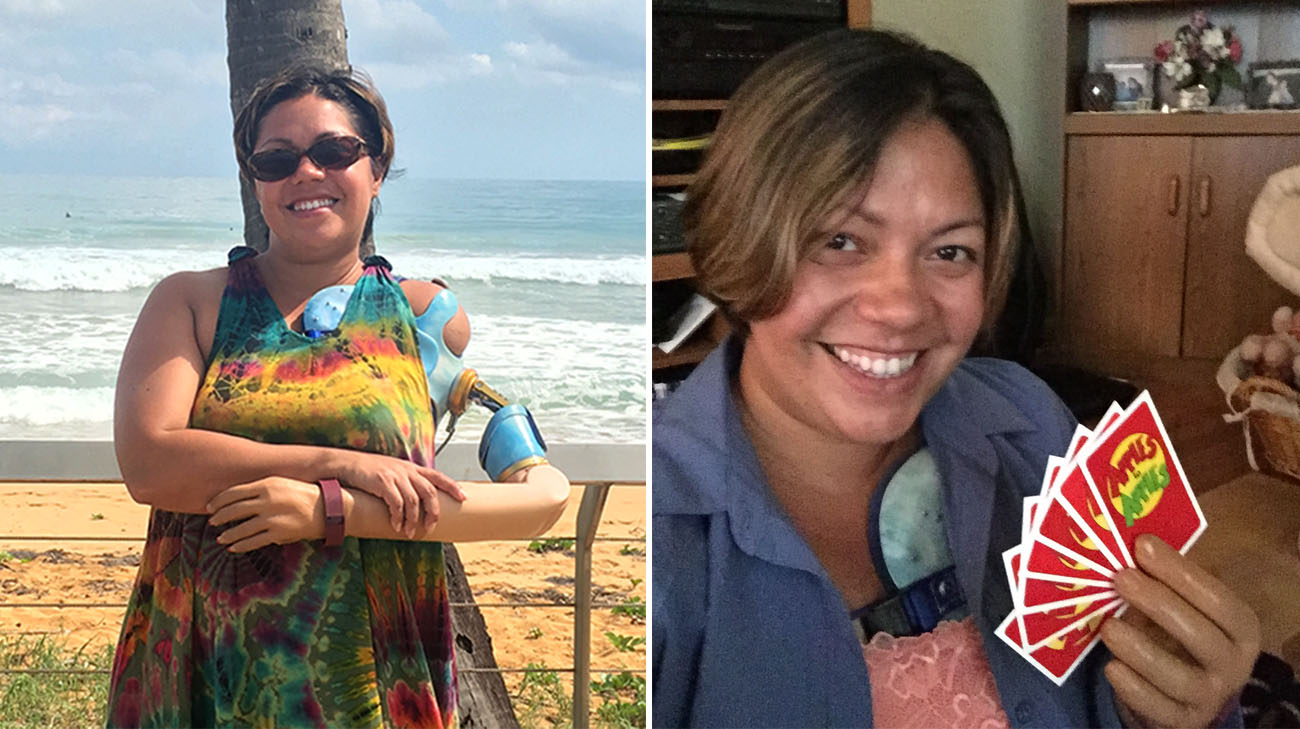 Claudia wanted something blue with waves on her prosthetic arm to represent her love for diving. (Courtesy: Claudia Mitchell)
"This bionic technology features an advanced sensory system and is a major leap forward in prosthetic fitting," Marasco says. "It is customized for Claudia and has made a huge difference for her."
The key to the bionic arm's effectiveness is a surgical procedure in which nerves from her amputation site were relocated to her chest muscles and skin. When Claudia dons the harness that encases the arm, small electrical amplifiers are placed over the "rewired" nerves in her chest – so when she thinks about moving her hand, her chest muscles twitch to generate an electrical signal that instantly enables the arm and hand to move. Simultaneously, small robots sense touch from the fingers of the prosthetic hand and transfer it to the rewired nerves in the skin on her chest, signaling to Claudia's brain that her fingers can feel.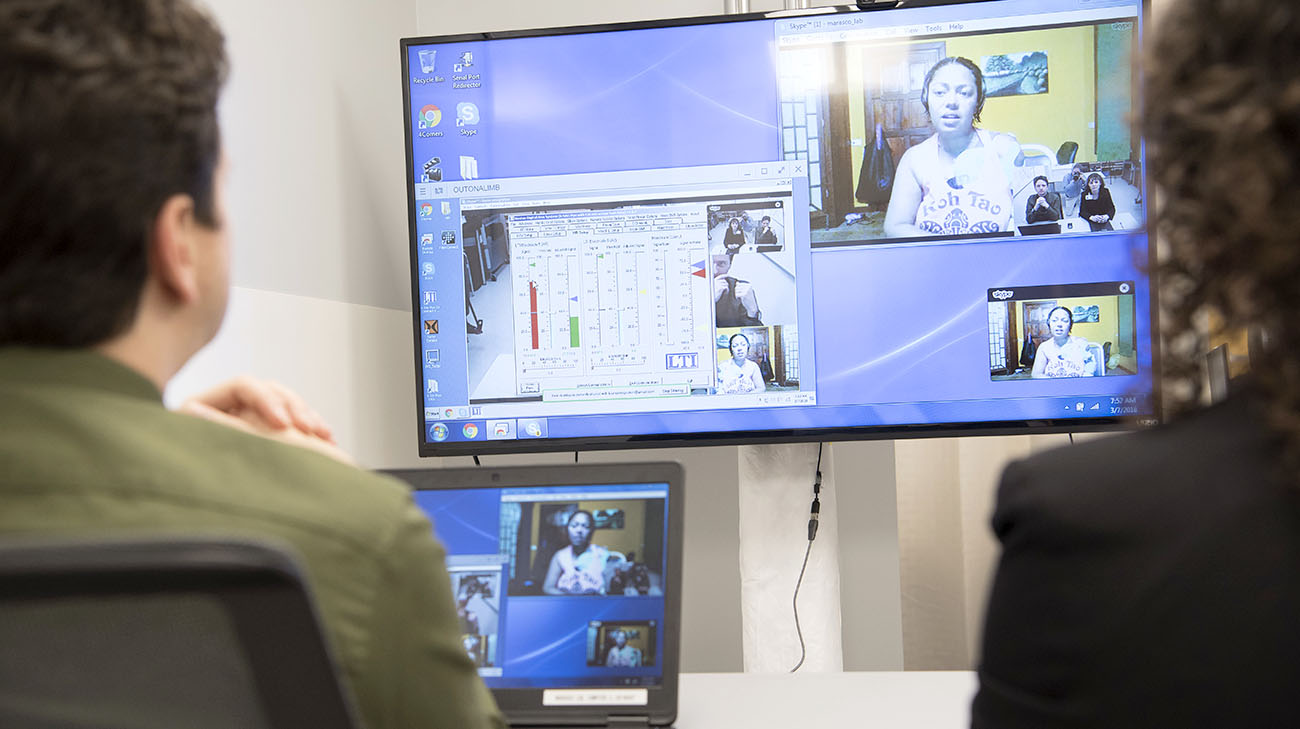 While Claudia is traveling in Thailand, she meets with her care team to make sure her prosthetic arm fits and functions seamlessly. (Courtesy: Cleveland Clinic)
Claudia says of her prosthetic arm: "It's part of who I am." She even manicures the false nails on the arm's fingers, recently sporting a French manicure with bright pink tips that exactly match her other hand. "It's really important for the prosthetic to be as close as possible to what I had before," she explains.
Claudia is one of several people working with Lerner Research Institute to test bionic prosthetics. Marasco's team is currently involved in research efforts to take the technology to the next level by further incorporating multiple types of cognitive- and perceptual-based sensation into prosthetics.
"An additional focus will be incorporating movement sensation, or kinesthetic perception, into prosthetics, with an eye toward maximizing sensation in relation to movement," Marasco says. "We're learning more about how the brain processes movement, so we can integrate that into our technology — and ultimately improve the quality of life for patients."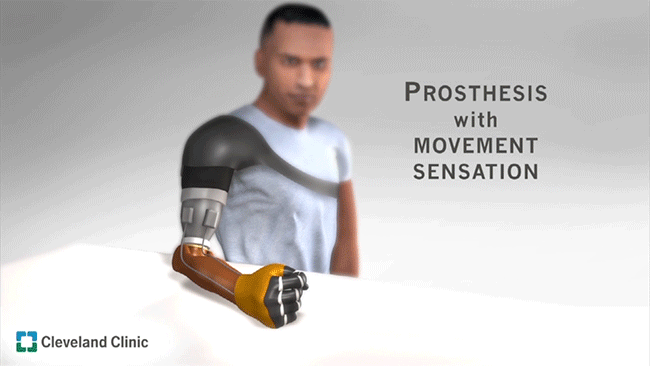 Animation showing how illusory movement perception improves motor control for prosthetic hands. (Courtesy: Cleveland Clinic)
Bolstered by more than $3 million in funding, granted by the Defense Advanced Research Projects Agency (DARPA), National Institutes of Health (NIH), and U.S. Department of Defense (DoD), Marasco and his research team of neuroscientists, clinicians and engineers are continuing to hone their work on advanced prosthetic limb systems, as well as other applications that have the potential to help people with loss of sensation due to conditions such as diabetes, stroke and spinal cord injury.
Related Institutes: Lerner Research Institute
Patient Stories
Patient Stories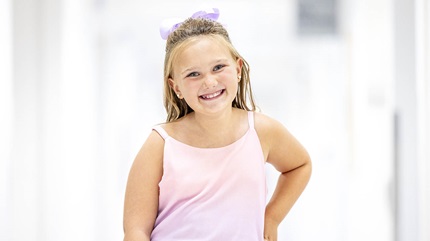 Sep 22, 2023
"This wraps up a chapter in her life we hope we never have to reopen. Audrey handled everything like a champ, and we are so grateful and proud."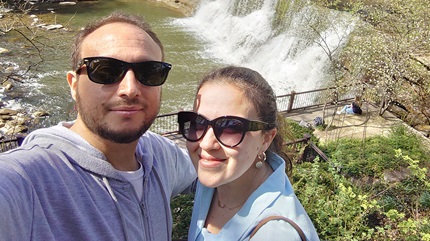 Sep 18, 2023
"Besides my first transplant, I've had other noninvasive surgical procedures, and I needed pain medication for all of them but not this time."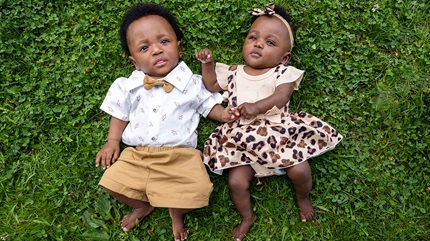 Sep 15, 2023
"Thinking about everything Kimyah and DJ have been through, it was hard to imagine us ever getting to this point. It was unclear if they would be able to do anything by themselves. Now, they're trying to do everything by themselves."