Isabel Sweeney's story is a long one, and she is just six years old. A routine visit with her pediatrician when she was less than a year old showed Isabel was hitting all the important developmental milestones. But there was a white hue to her eyes.
Upon a recommendation from a friend, a trip to Cleveland Clinic Cole Eye Institute led to a diagnosis of congenital cataracts followed by surgery.
"Our whole world stopped at that time. We were beside ourselves, but looking back now, that was nothing," says Lydia Sweeney, Isabel's mom.
A short time later, Lydia noticed some yellowing in Isabel's eyes when putting in and taking out her contact lenses. Then, her skin took on a yellowish hue and her tummy was enlarged.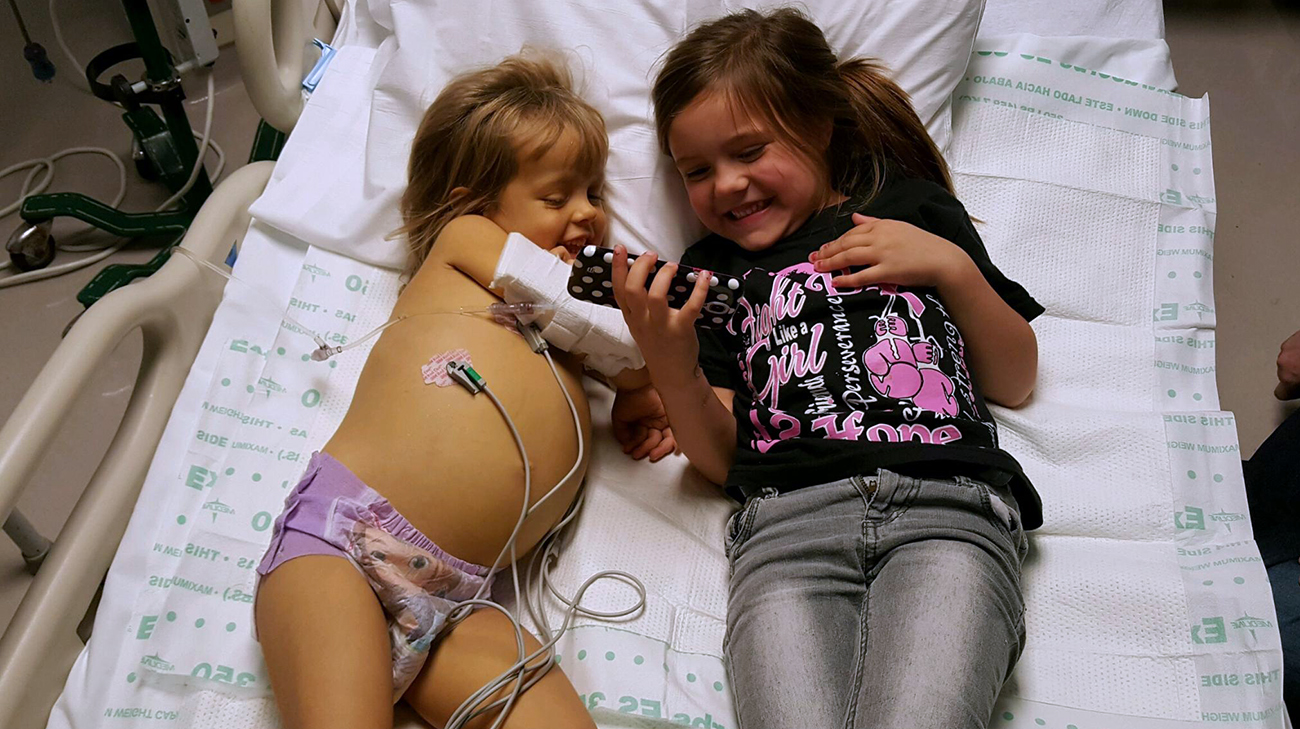 Isabel underwent a split liver transplant at Cleveland Clinic on October 15, 2015, where part of an adult liver was transplanted. (Courtesy: Lydia Sweeney)
Upon seeing Isabel, her pediatrician immediately did a urine test, and based on the results told Lydia she needed to take Isabel to the hospital right away.
The Sweeney's live in Fremont, so the closest children's hospital is in Toledo. "My mind spins with how quickly things happened once we arrived. I was asked so many questions about where Isabel had been, what she might have been into or exposed to. By the time I was able to call my husband to let him know where we were, the decision had already been made to transport Isabel to Cleveland Clinic," says Lydia.
Isabel – at the time just three years old – was in liver failure. When she arrived by ambulance at Cleveland Clinic, a team of specialists was ready and waiting to see her.
"I was making rounds, and was there when Isabel was brought in," says Kadakkal Radhakrishnan, MD, a Cleveland Clinic Children's pediatric liver specialist and gastroenterologist who is also a member of the Pediatric Liver Transplant team.
"The team ruled out all of the common causes of acute liver failure in kids but could not identify a specific diagnosis. There were some concerns regarding her heart function, but her liver function was poor, so we therefore decided to proceed with a liver transplant."
"What Isabel went through was awful, but we had the best caregivers and support... Unless I tell someone, or someone asks, you'd never know that she is a walking miracle."
Lydia wanted to donate part of her liver to her daughter. Testing to see if she was a match was begun, but time was not on their side. "Even though we weren't sure of the reason for her liver failure, we had a small baby in front of us who was going to die without a transplant. Once she was listed, a liver became available very quickly, and on October 21, 2015, Isabel underwent a split liver transplant in which just twenty percent of the left lateral segment of an adult liver was transplanted," says Koji Hashimoto, MD, PhD, Cleveland Clinic transplant surgeon and director of pediatric liver transplantation and Living Donor Liver Transplantation.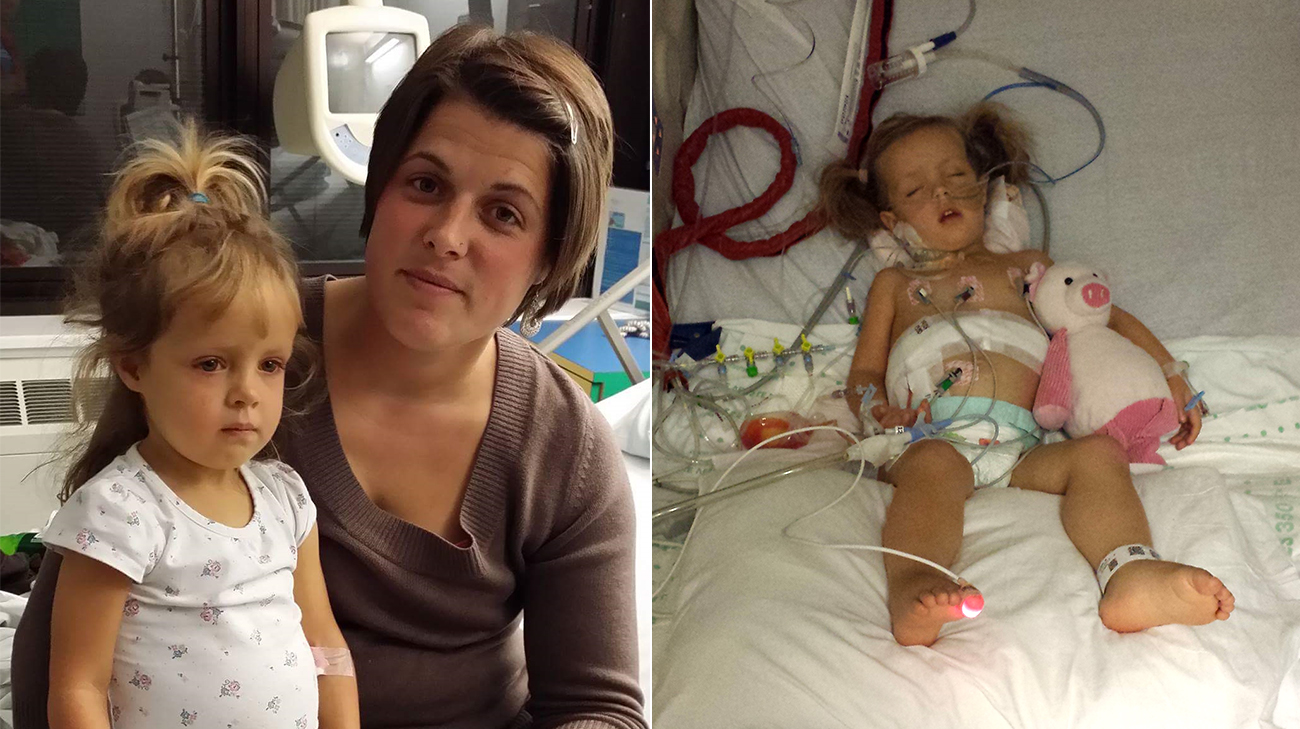 Lydia noticed yellowing in Isabel's eyes and an enlarged tummy, both signs of liver failure. (Courtesy: Lydia Sweeney)
As rare as liver failure is in young children, a split liver transplant is even more rare, and due to the complexity of the procedure, two transplant surgeons are involved.
Cristiano Quintini, MD, Director of the Liver Transplant Program at Cleveland Clinic, was the other transplant surgeon involved in Isabel's treatment. "Isabel did very well following transplant, she had no major issues, and was recovering well, and we had a plan in place for her discharge home," he says.
According to Dr. Quintini, a liver transplant can often make other major organs function better. But in Isabel's case, her heart struggled to recover from the surgery. "With testing of her native liver, we were able to make a formal diagnosis. Isabel had mitochondrial disorder, a mutation of the DNA, which can affect various organs in different ways," says Dr. Quintini.
Rather than going home, Isabel was re-admitted to the pediatric intensive care unit for heart monitoring.
When a full work up could not find a reversible cause of her heart failure, and her heart function continued to deteriorate, Isabel was listed for heart transplant in December, and underwent transplant surgery on January 25, 2016.
"Isabel had been so sick and debilitated prior to her liver transplant that she recovered surprisingly quickly from the heart transplant," says Gerard Boyle, MD, medical director of pediatric heart failure and transplant, Cleveland Clinic Pediatric Cardiology Transplant Institute. "Her recovery has been right on course. She's on a standard immunosuppressant medication regimen, and teams work very closely to monitor her heart and liver function."
Isabel is now six years old, a typical and active kindergartner. She and her mom drive to Cleveland Clinic once a week for blood work.
"From my perspective, she looks great. The last time I saw her, she was better than I've ever seen her," says Dr. Boyle. "She's more active and looks like a normal little girl. She's cute as a button and funny. She's come a really long way."
Isabel enjoyed art therapy during her time in the hospital, and continues to love art. On most visits, she brings personalized masks that she creates with specific individuals from her "Cleveland Clinic family" in mind.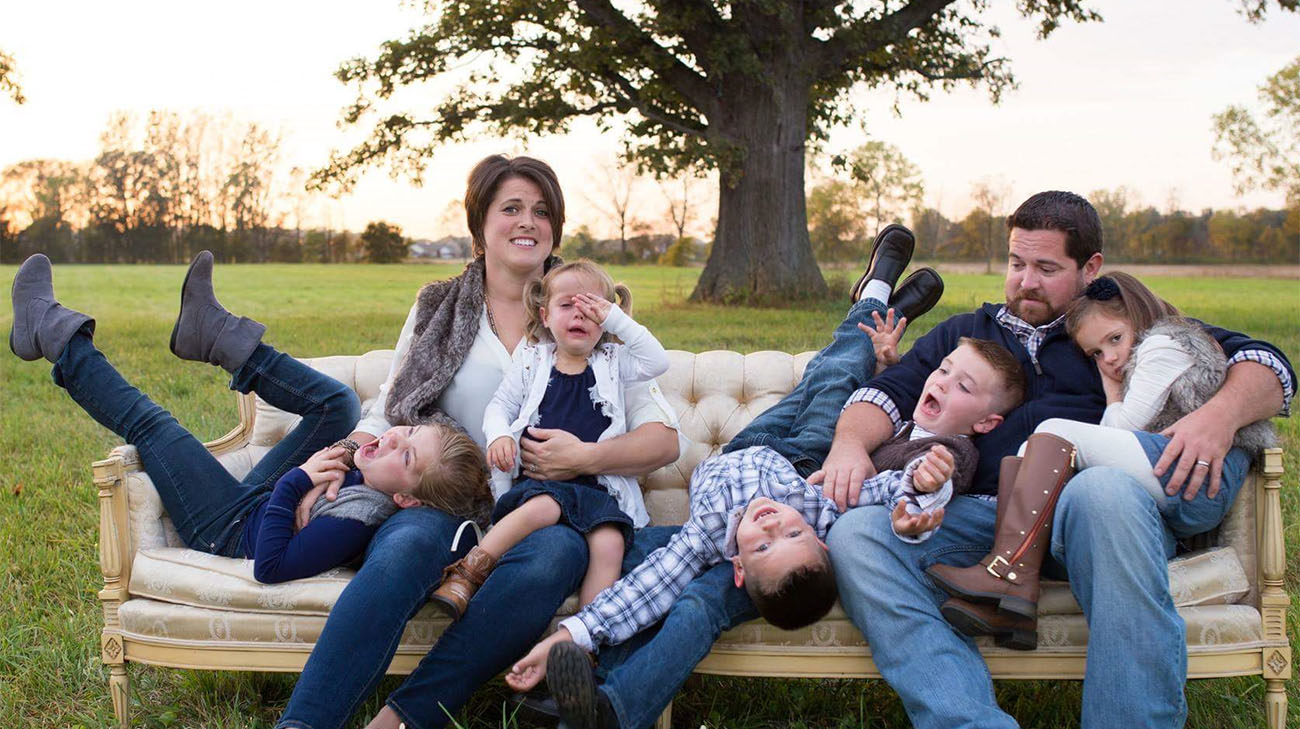 Lydia and Timothy Sweeney are grateful to their caregivers at Cleveland Clinic, along with their own family and friends, who supported them during Isabel's medical journey. (Courtesy: Vero Amore Photography)
As for the Sweeney family – father Timothy, mom Lydia, and Isabel's four siblings – they are grateful to the "Cleveland Clinic family" and their own family, friends and church, who helped in so many ways to try to keep their lives as normal as possible.
"What Isabel went through was awful, but we had the best caregivers and support. God definitely put us in the right place at the right time," says Lydia. "I am in awe of the intelligence God has given us as a human race. We've come so far. So many people have been through so much, but unless they have scars on their face or are missing a piece, you don't know. Isabel's scars are hidden. Unless I tell someone, or someone asks, you'd never know that she is a walking miracle."
Related Institutes: Digestive Disease & Surgery Institute , Heart, Vascular & Thoracic Institute (Miller Family), Cleveland Clinic Children's , Cole Eye Institute
Patient Stories
Patient Stories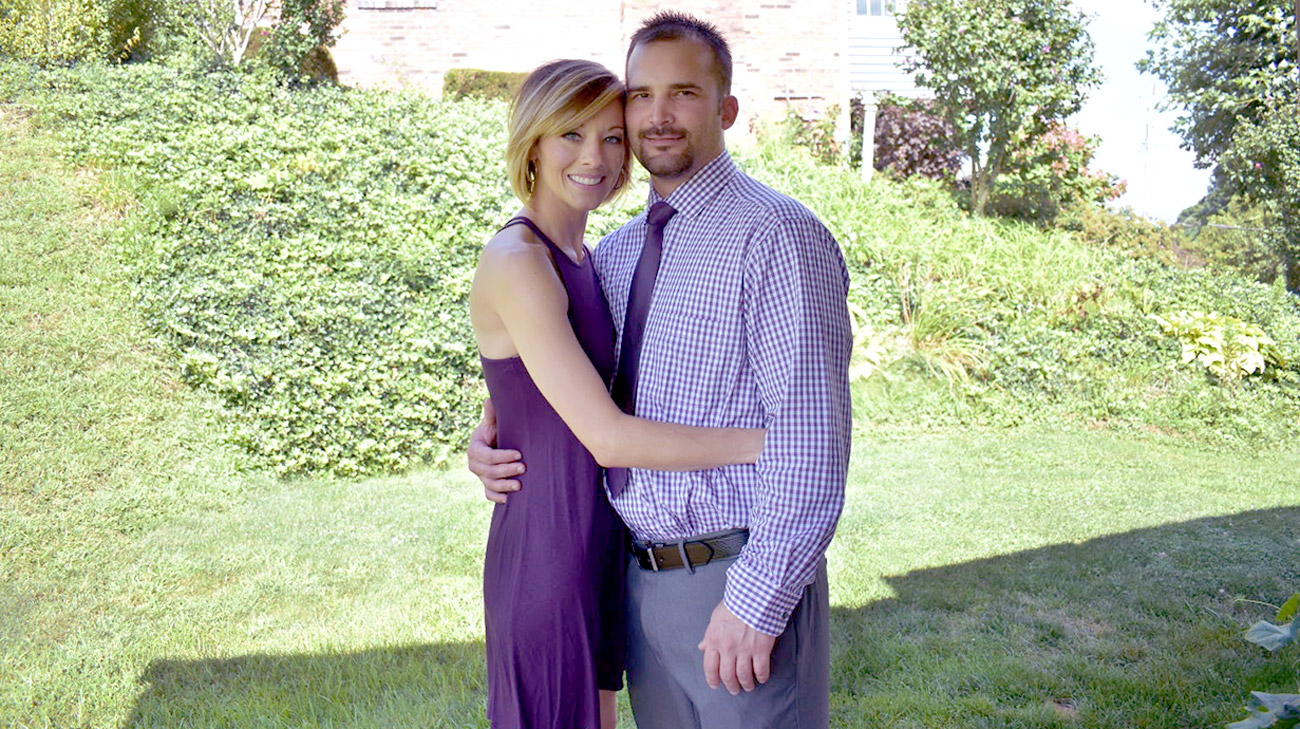 Jul 2, 2020
"The relationship I have with Dr. Regueiro is amazing. I trust him with all I have. My Cleveland Clinic caregivers were all wonderful and so genuine."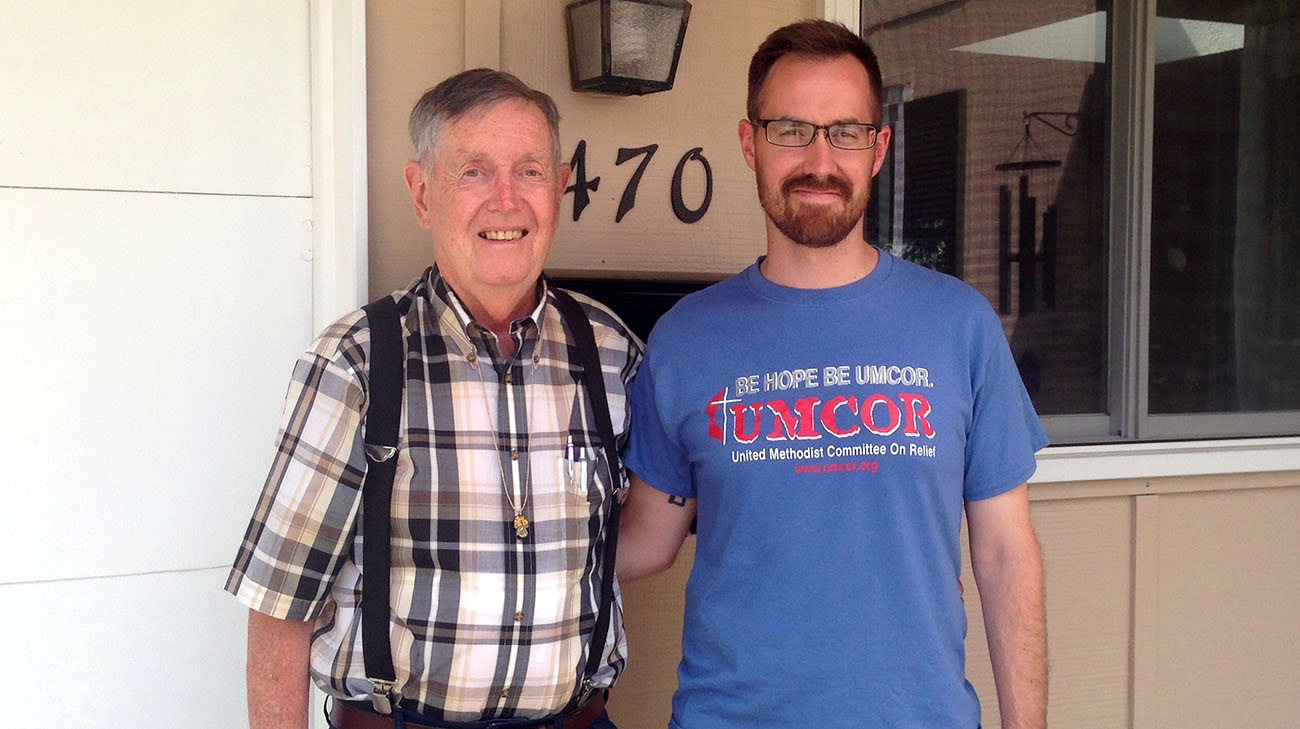 Jun 20, 2020
"I would really encourage anyone to explore doing it, whether it's for a family member or someone else."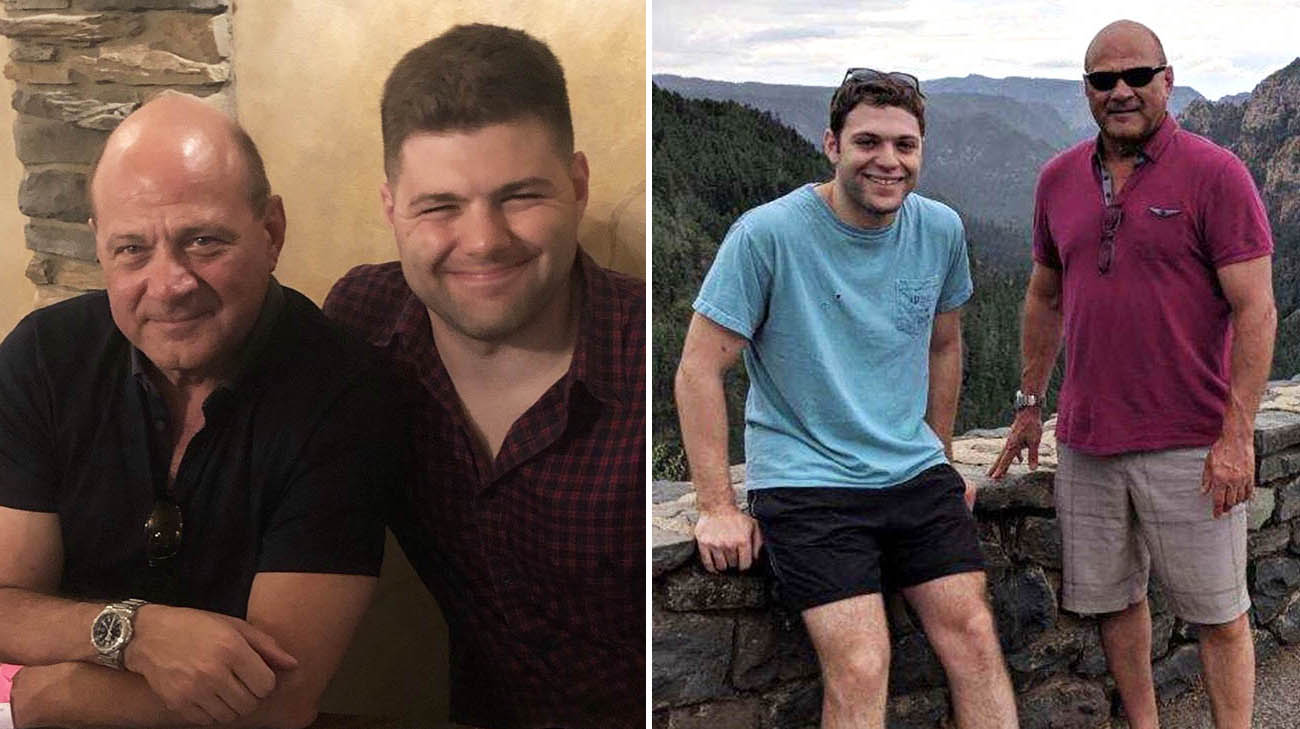 Jun 19, 2020
"We don't know how much time we have, so that time should be spent with family and friends and enjoying what we have."