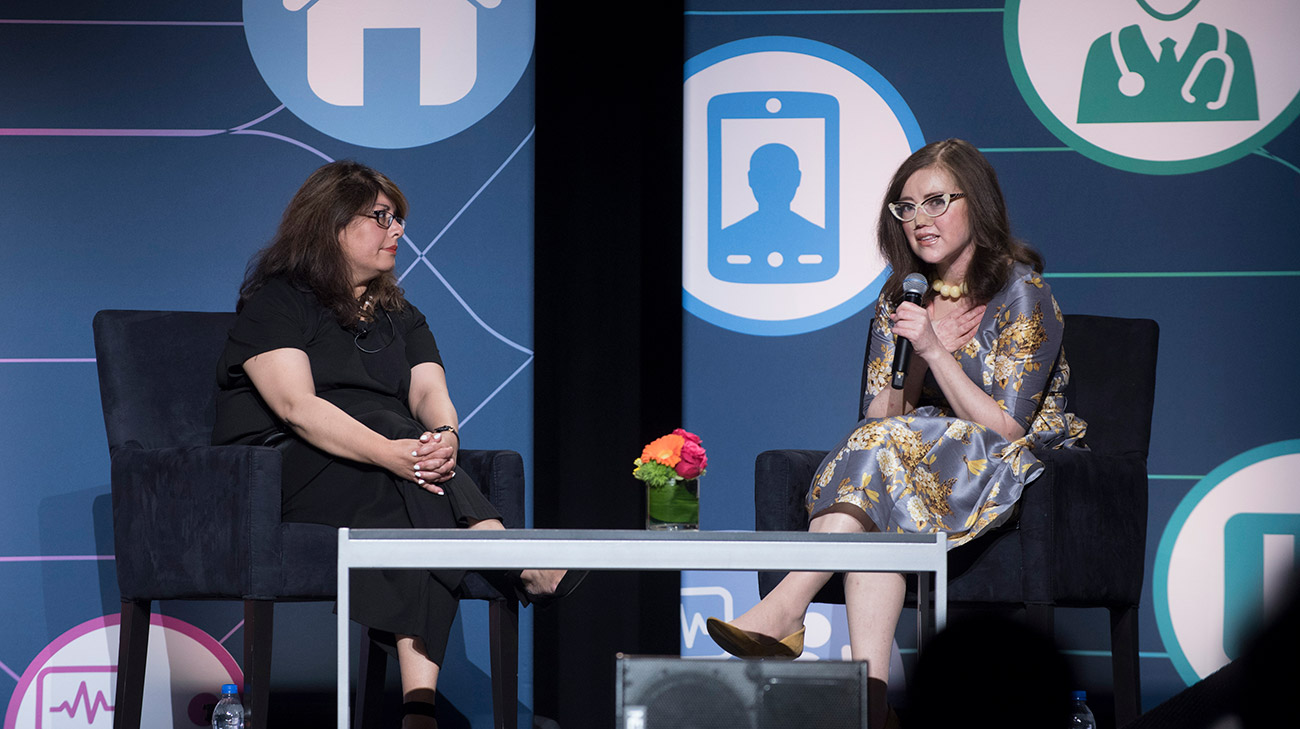 Note: We are deeply saddened by the loss of Charity Tillemann-Dick on April 23, 2019. She used her voice to affect others not only through song, but as an advocate for organ donation. She touched the lives of many, including those here at Cleveland Clinic who cared for her and were inspired by her positivity and courage.
While on leave from Cleveland Clinic, recovering and rehabilitating from a stroke that temporarily paralyzed the left side of her body, Marie Budev, DO received a package in the mail. It was from her longtime patient, internationally-renowned coloratura soprano and best-selling classical recording artist Charity Tillemann-Dick.
Recipient of two double-lung transplants at Cleveland Clinic, which saved both her life and her music career, Tillemann-Dick had grown close to Dr. Budev over a decade, their relationship evolving from patient/doctor to friendship.
"I remember thinking, 'This is a very different doctor.' And when she talked, it was a combination of the best medical professional I'd ever met and a sorority sister. I just felt this this kinship."
While Cleveland Clinic, for confidentiality reasons, had not publicly disclosed the reason for Dr. Budev's absence from her position as Medical Director of the Cleveland Clinic Lung Transplant Program, Tillemann-Dick realized something was wrong.
"She knew it instinctively," recalled Dr. Budev. "And she sent me these amazing homemade chutneys."
At that point in her recovery, Dr. Budev had not yet regained her ability to taste. But her sense of smell was returning, heightened by her daily routine of opening one of the jars she received containing the fruit and spice concoction that is popular in her native India.
"Charity had no idea what I was going through, and I can't tell you how much her gift meant," she added. "I would smell those jars every morning and it would put such a smile on my face."
Soon after, Dr. Budev returned the favor. Having just returned to work following the aftermath of her stroke, she stopped by to visit Tillemann-Dick, who was hospitalized at the Clinic – not because of her lungs, but due to surgical treatment for a rapidly-growing form of parotid gland cancer. To remove all the cancer, surgeons had to cut a nerve, resulting in some facial paralysis.
"For a singer to lose her lungs seemed the ultimate irony," Tillemann-Dick stated, during a recent public presentation. "But for a performer to lose her face felt even more personal. More cruel."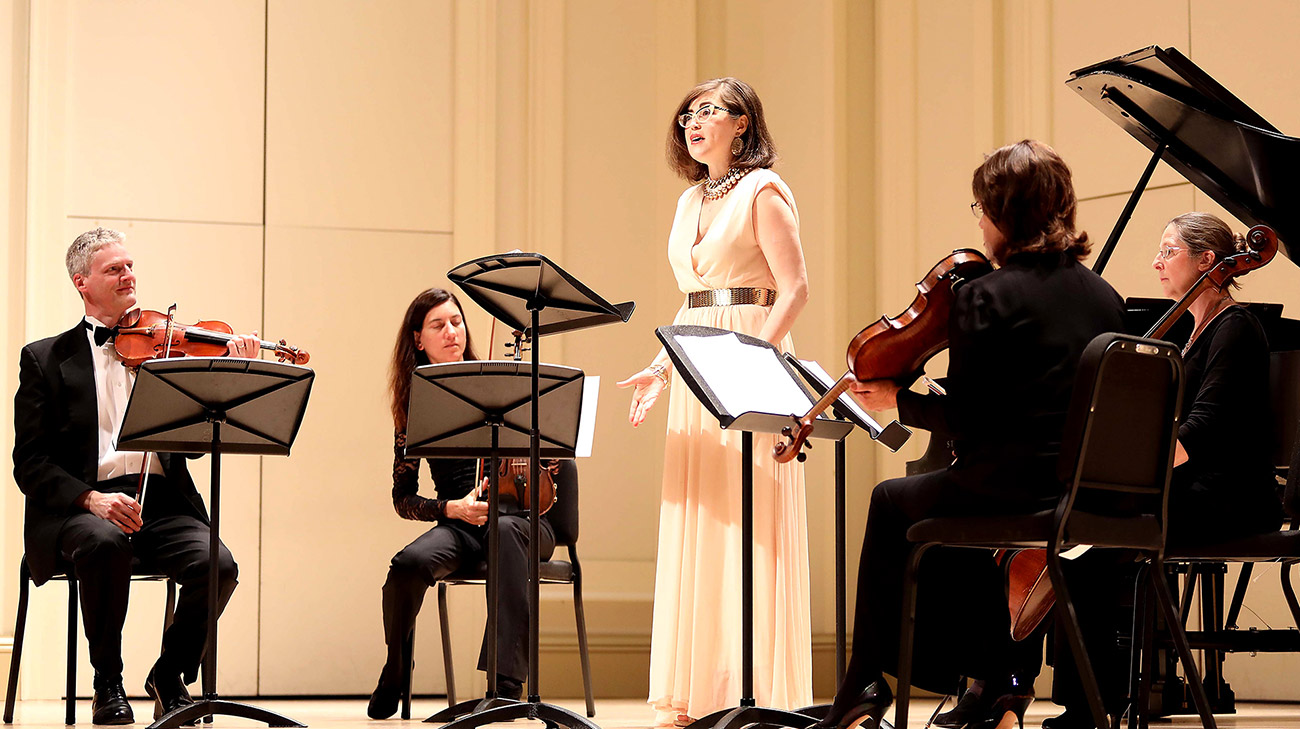 The talented performer has entertained audiences all over the world with her powerful voice and inspirational story.
When Dr. Budev stepped into her hospital room, she noticed her swollen and battered face, the effects of the surgery. But something else bothered her more. "It's what I saw in her eyes," she recalled. "There were emotions there that I'd never seen in her before, but that I recognized from my own experience: Pain, fear and anger."
As Tillemann-Dick remembered, Dr. Budev sat down, reached for her hand, and simply stated: "I understand."
Added Dr. Budev: "It was in that moment my healing, as a doctor, truly began. I knew I could do my job again."
Already friends, their bond sealed ever tighter as they have supported one another through their individual traumas. They met in 2008, when Tillemann-Dick – on the verge of death from the effects of idiopathic pulmonary hypertension, a rare and incurable lung disease – came to Cleveland Clinic for a consultation on the possibility of a double-lung transplant.
"I remember hearing the click, click of high heels coming down the hall, and in walked this woman in a mini-skirt, knee-high boots, a fantastic sweater and gorgeous jewelry," she said. "I remember thinking, 'This is a very different doctor.' And when she talked, it was a combination of the best medical professional I'd ever met and a sorority sister. I just felt this this kinship."
Having now received two double-lung transplants, as well as ongoing treatment for cancer, Tillemann-Dick has valued the counsel and friendship of Dr. Budev throughout. "If you go to the Facebook page for Cleveland Clinic lung transplant patients, all they talk about is you," she said, to Dr. Budev. "You have found the place in your heart and mind for patients and their families, and that is such an unusual thing for a doctor."
Dr. Budev believes that her stroke and recovery, bolstered by the support of her friend, has made her a different physician. "As a doctor, you feel invincible. My white lab coat used to be my shield. But we need to take a step back, stop the technology for a moment, and just listen to our patients."
And her time spent listening to – and sharing her own experiences – with Tillemann-Dick has made her feel even stronger.
"How could you not be friends with this woman," Dr. Budev said. "Every day is a laugh and a smile. And I think the most incredible thing is when I look at the world through her eyes, I always see something new."
Related Institutes: Cleveland Clinic Cancer Center, Respiratory Institute, Neurological Institute, Heart & Vascular Institute (Miller Family)
Patient Stories
Patient Stories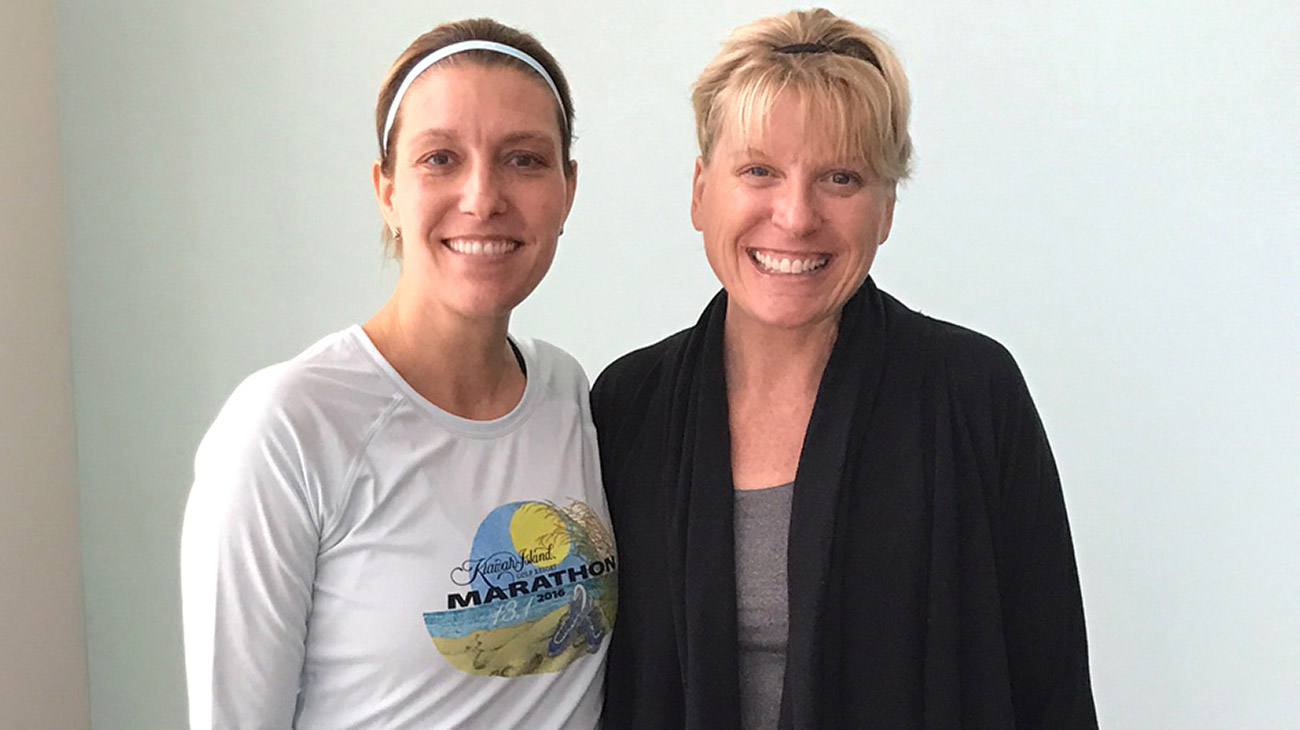 Dec 12, 2019
"The opportunity to change someone's life for the better is the greatest gift … the best thing any of us can do."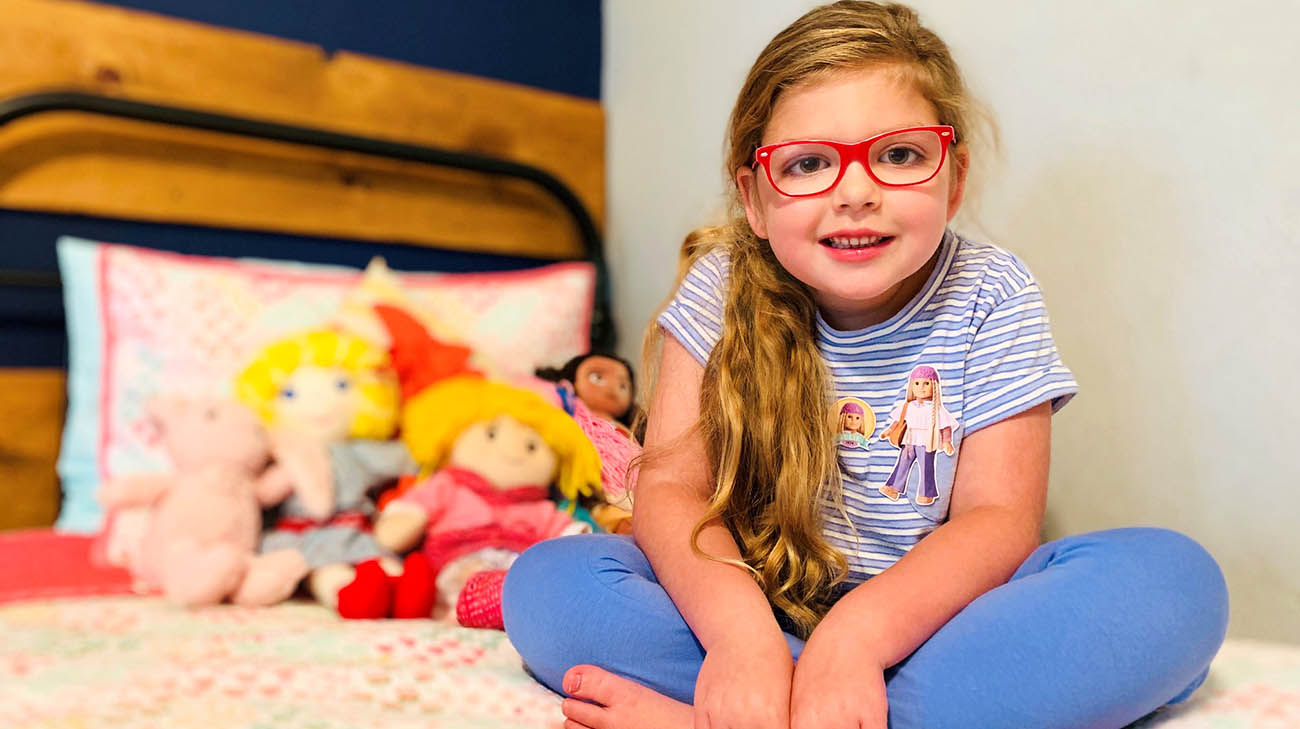 Nov 29, 2019
"She was a different kid. She was running through the house and jumping off the couch, which she never did."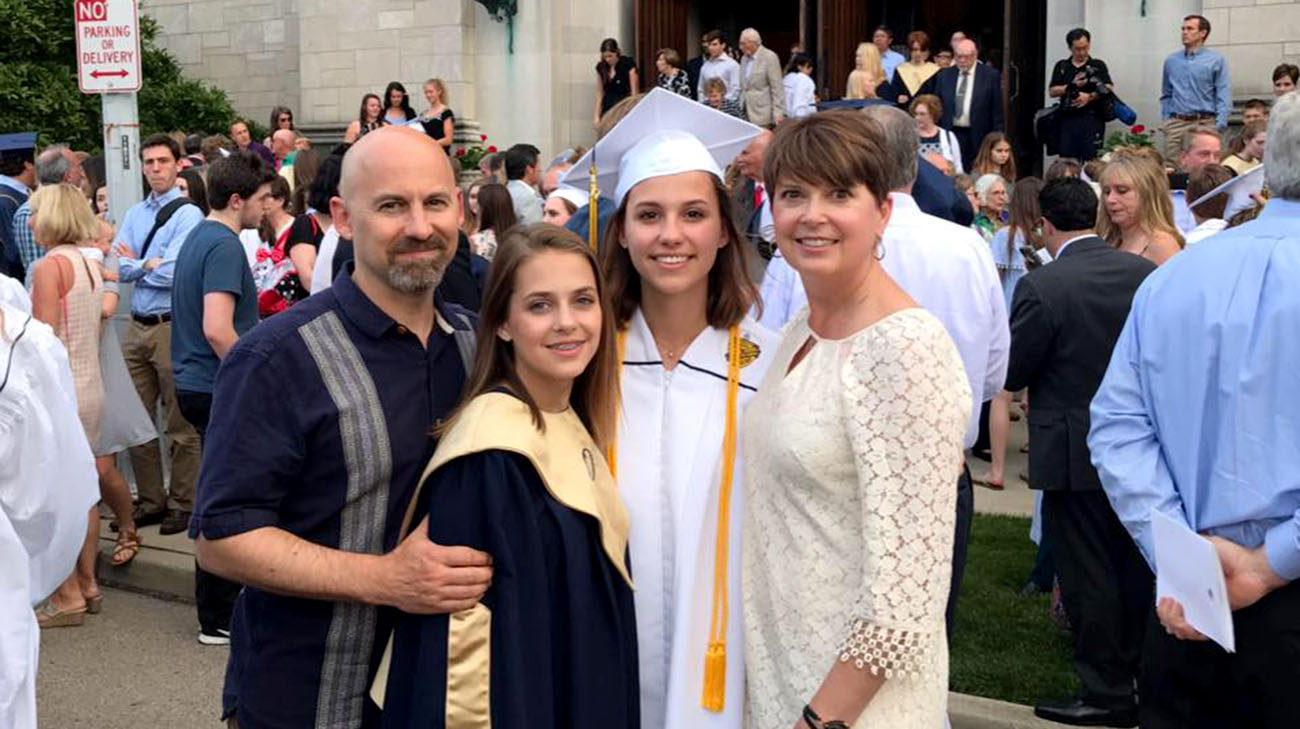 Nov 25, 2019
"I'm able to do almost everything I want to do. I'm not hiking mountains and running 5Ks, but I'm hanging out with my family and sending my kids off to college. Life is good!"