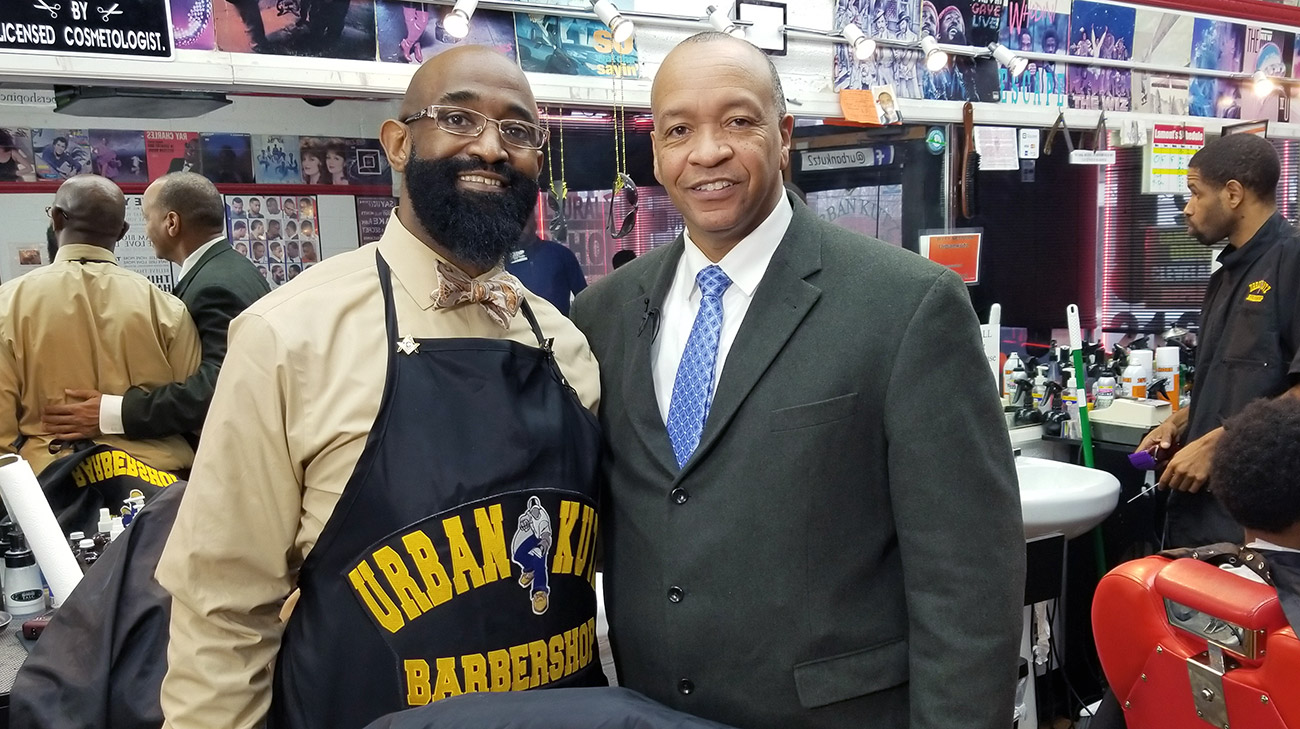 Barbers, like bartenders, hear it all from their customers. Well, almost all. Cleveland barber Waverly Willis, the owner/operator of two Urban Kutz barbershops, noticed a trend: As much as the men in his chair would tell him about their personal lives, they rarely talked about their health.
"Oh, they'll cheer on the Cavs and bellyache about the Browns. And they like to talk about women," Waverly says. "But I decided we needed to change the dialogue a bit, and have some serious conversations, too. It can make a difference."
Waverly regularly started offering his patrons free blood pressure screenings and healthcare advice from volunteer nurses — right in his barbershops. Others do the same, as part of their affiliation with the non-profit Urban Barber Association that Waverly founded.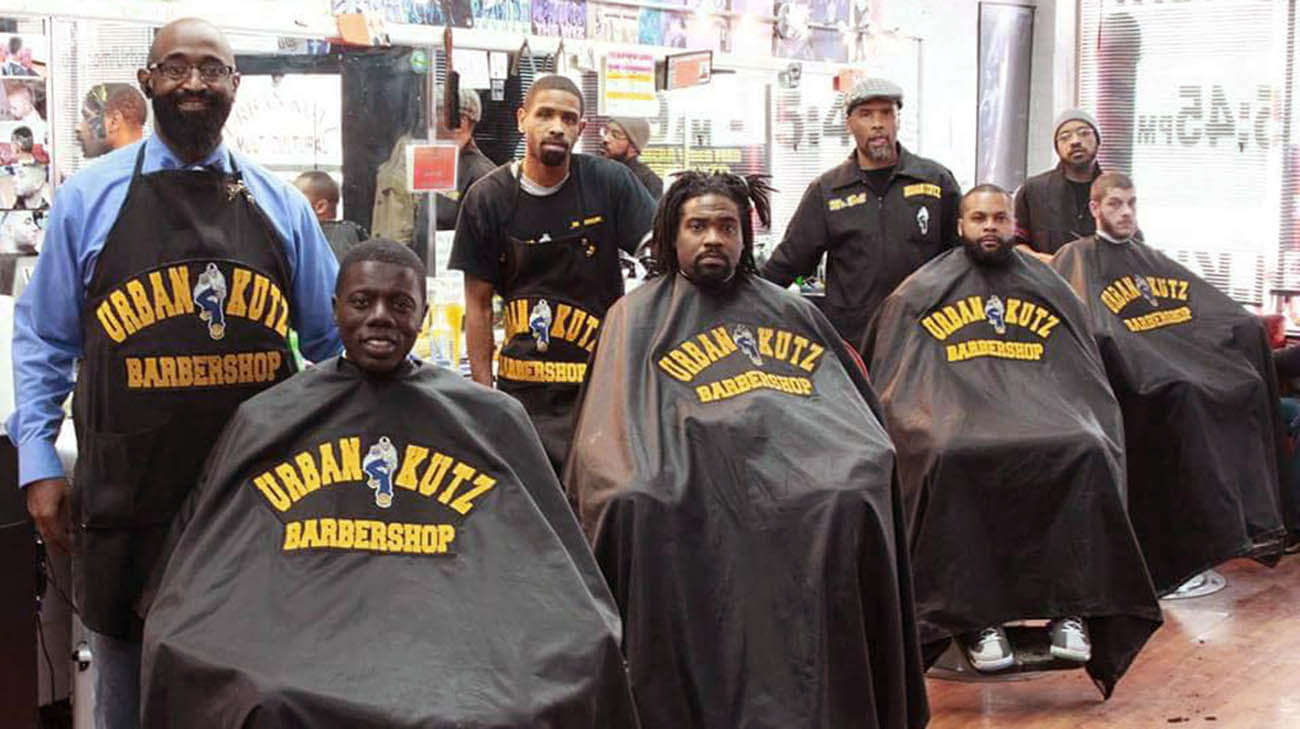 Waverly, fellow barbers, and customers getting ready for a haircut at Urban Kutz Barbershop in Cleveland, Ohio. (Courtesy: Waverly Willis)
"On more than one occasion, a guy's blood pressure would be so high we would urge him to skip the haircut and go straight to the emergency room," he says. "Later, they would come back and thank me because they were able to prevent a stroke or heart attack."
A big part of why Waverly has organized this community service is to pay it forward and remind himself of where he came from. Previously addicted to drugs and alcohol, he was homeless and slept on the corner of 18th and Superior in downtown Cleveland. Now 14 years sober, he has opened two successful barbershops and is working on opening a salon. As he has helped others with their health, he also has focused on his own and lost more than 180 pounds in recent years.
Waverly says his community outreach "keeps me humble and focused on my recovery."
According to Charles Modlin, MD, a Cleveland Clinic kidney transplant surgeon and urologist, far too many minority men have serious health issues because they are less likely to visit a doctor for regular check-ups than other males.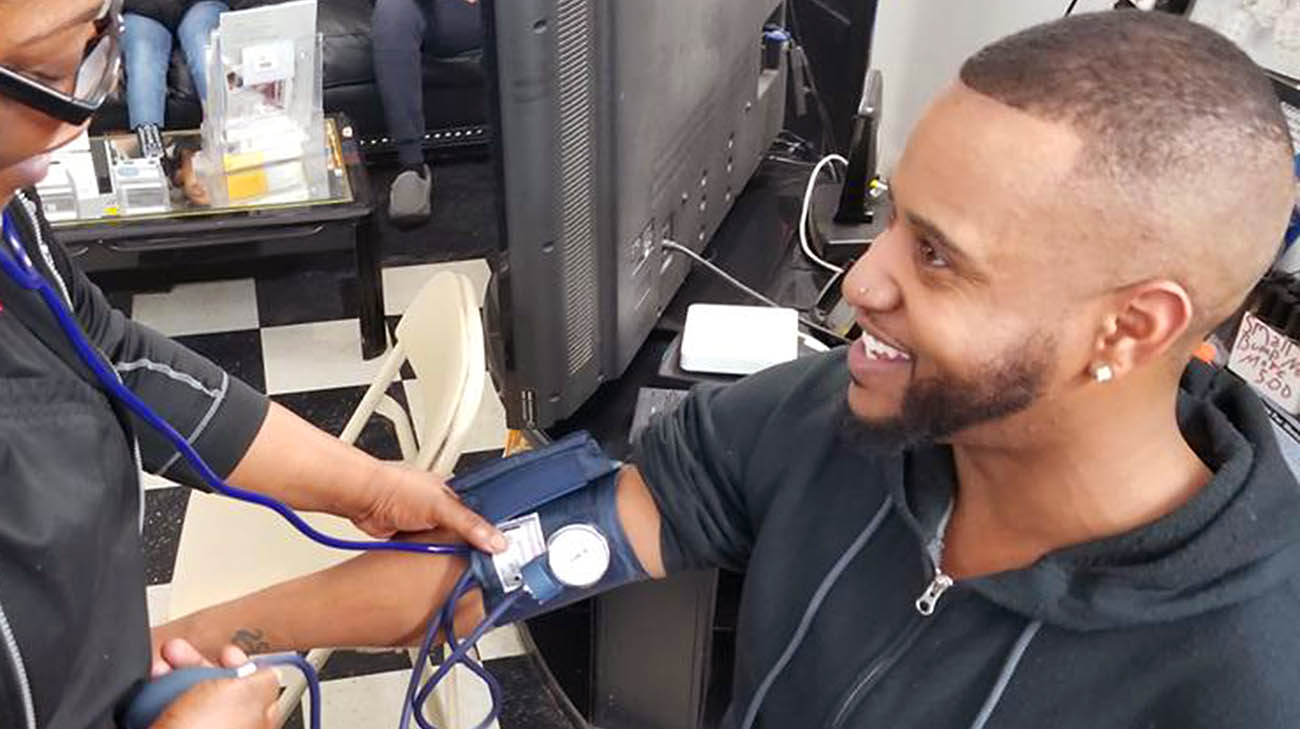 Volunteer nurses provide blood pressure screenings for customers. (Courtesy: Waverly Willis)
"Minority men lag when it comes to healthcare for a variety of reasons, some genetic but most related to socio-economic factors," says Dr. Modlin, who is founder and director of the Minority Men's Health Center in Cleveland Clinic's Glickman Urological & Kidney Institute. "We must take more pragmatic steps to educate and encourage them to seek medical support on a regular basis."
A national survey by Cleveland Clinic found that most men prolong a visit to the doctor. In fact, going to the doctor is so unappealing that 72% of men would rather do household chores than go to the doctor. Even if they have an injury, about two-thirds of men wait as long as possible to see their doctor.
That's why Dr. Modlin established Cleveland Clinic's Minority Men's Health Fair. Since its inception in 2002, more than 15,000 men have attended the health fair and have undergone a total of more than 42,000 free screenings – for prostate cancer, blood pressure, cholesterol, kidney function, diabetes, heart disease, hepatitis C, HIV and more.
Waverly is a longtime advocate of the Minority Men's Health Fair. Lives have been saved as a result of prevention and early intervention that have occurred thanks to screenings at the annual event — including, in 2015, Waverly's life.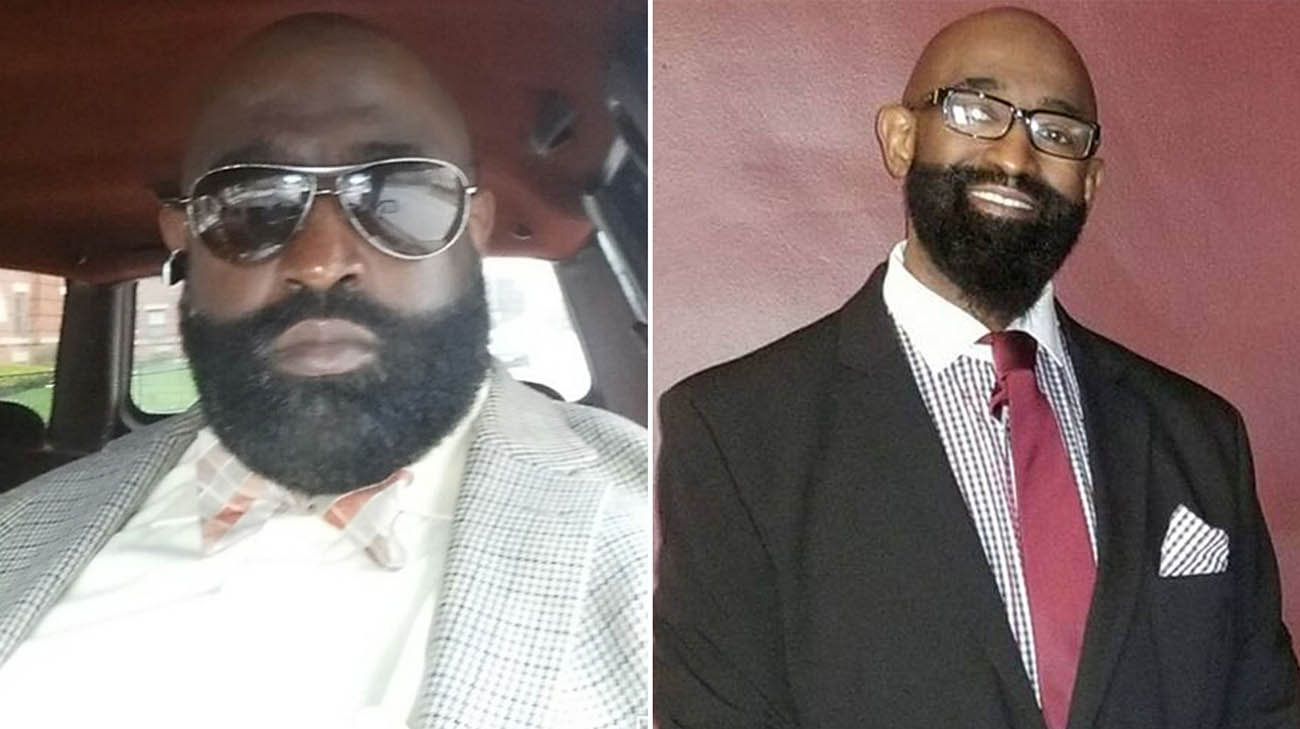 Waverly before and after he lost 180 pounds and regained his health. (Courtesy: Waverly Willis)
Although he had a primary care physician at another health system, Waverly decided to get a few tests done while attending Cleveland Clinic's health fair in 2015. One revealed microscopic traces of blood in his urine. Further tests a few days later confirmed a shocking diagnosis – kidney cancer.
Within two weeks, Waverly had surgery at Cleveland Clinic to remove the tumor and his kidney — an intervention he credits with saving his life. Since then, he has improved his health habits, and thanks to his impressive weight loss, he no longer requires blood pressure medication.
"I'm very thankful I had that test," Waverly says. "That's a testimony about going to the doctor that I share with my customers every day."
Related Institutes: Glickman Urological & Kidney Institute, Cleveland Clinic Cancer Center
Patient Stories
Patient Stories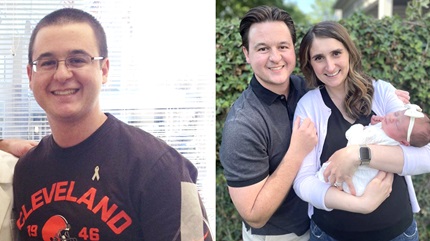 Nov 30, 2023
"At the time of my diagnosis, I was thinking, 'I'm 24. I'm a lifelong nonsmoker. I'm not supposed to get cancer.'"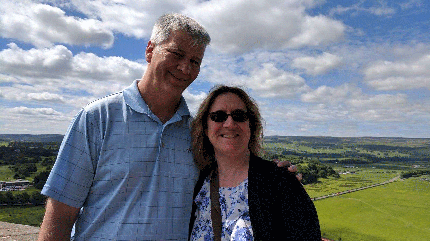 Nov 30, 2023
"I was under enormous stress and having difficulty sleeping, so I reached out to Dr. Saper to see if he had any suggestions as to how I could better cope."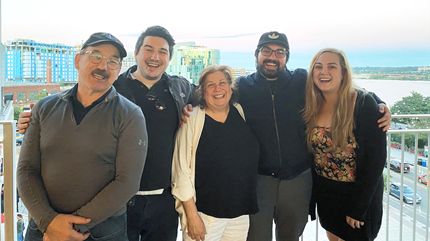 Nov 22, 2023
"I was truly blessed to be with the doctors and the entire cardiac surgery team. They saved my life."