Mike and Stephanie Wilson, from Wooster, Ohio, have endured more in the past 9 years than most people will in a lifetime.
Their children, Faith, 9, and Braydon, 3, both have Mitochondrial disease, which affects roughly 1 in 5,000 children. The children also suffer from number of other medical issues, including debilitating seizures.
"The mitochondria are the power-plant of the cell. When the power-plant doesn't work correctly, it's like a car that is firing on two cylinders. It affects everything... they get sick very easily and very fast. The typical life expectancy would be maybe 3 - 5 years," says Mike.
"That was touching. She didn't have to, you know. So she cared. She barely even knew me, but she cared."
While the family has been at Cleveland Clinic Children's facilities more than their own home, Faith and Braydon remain two of the strongest and bravest patients to be treated.
"We have probably been at the Clinic, 9 out of the last 18 months. A typical stay would be 2-3 weeks," says Mike.
Both Faith and Braydon received tracheostomies last year, because of difficulty breathing.
Mike says that a chance encounter with a food service employee while on the roof of a Cleveland Clinic Children's building had a huge effect on him. According to Mike, he and the woman spoke for quite some time. The woman then comforted him, offered a hug, and told him that she was praying for Faith and Braydon.
"That was touching. She didn't have to, you know. So she cared. She barely even knew me, but she cared," Mike says.
In fact, Mike was so inspired by his family's experience at Cleveland Clinic over the past several years, that he decided to begin the path to becoming a pediatric nurse practitioner.
"We're very thankful, because if it wasn't for the Cleveland Clinic I know my daughter wouldn't be here today. I'm very appreciative," says Mike.
Unfortunately, Faith and Braydon's life expectancy is limited and the family is currently working towards making their last days here as comfortable as possible.
Related Institutes: Cleveland Clinic Children's
Patient Stories
Patient Stories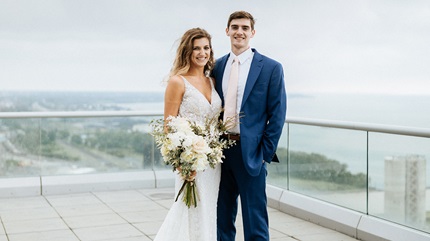 Nov 30, 2021
"Nothing stands out to me as being a challenge anymore. Physically I don't have any mobility issues or gait concerns."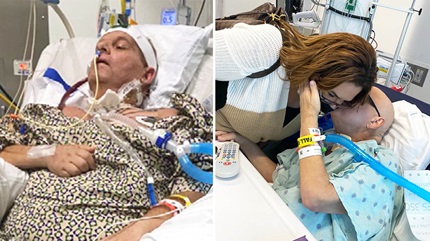 Nov 29, 2021
"If a vaccine had been available for me, maybe if I had gotten COVID I would have had milder symptoms and not ended up needing a transplant."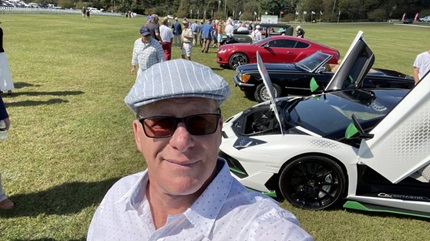 Nov 19, 2021
"Because of the care I received, I healed beautifully, my mind was eased and I'm back doing what I love."