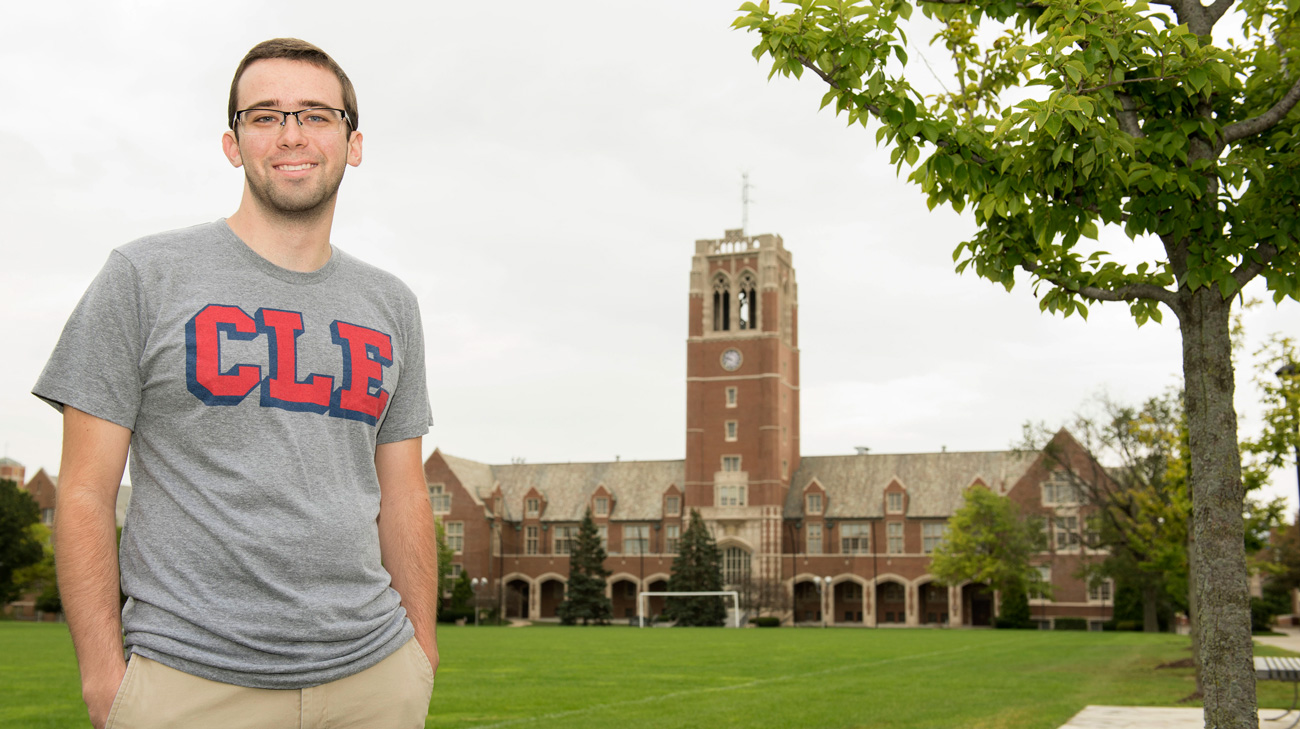 Benjamin "Will" Hudson is not your typical college student. The native of Auburn, Alabama, could have gone to Auburn or the University of Alabama, but he wanted to leave where he was from and go where he'd stand out. His mom, a native of Buffalo, had heard of John Carroll University (JCU) in University Heights, Ohio (near Cleveland), and encouraged Will to apply. After Will was accepted, he came for a tour and knew immediately it was the right fit for him – a place where he would immediately be interesting because he was from Alabama.
"When Will came home after his sophomore year, he complained about knee pain. He didn't recall doing anything that might have caused an injury, so I gave him some Advil," says Sally Hudson, Will's mom, who is a nurse. "We went to Disney World, and Will walked all over the place. He came back to Cleveland and his summer job as a busboy at a country club. My sister and I came to Ohio for a visit, and we all went to Cedar Point. At that point, Will was still having pain in his knee. My sister had seen Cleveland Clinic locations everywhere, and told Will he should go to one."
Will took his aunt's advice and went to Cleveland Clinic Solon Family Health Center, where an X-ray was taken of his knee. The next day, Will called home to say they wanted to do another X-ray of his knee, and one of his chest as well.
The nurse in Will's mother Sally, was extremely concerned, but while the chest X-ray was clear, the diagnosis was very concerning. Will had an osteosarcoma in his left distal femur – the lower part of the long bone in his right leg. Osteosarcoma accounts for about 3 percent of all childhood cancers, and most often affects pre-teens and teens.
Cleveland Clinic orthopaedic surgeon Nathan Mesko, MD, had done his fellowship at Vanderbilt Hospital in Nashville, and was able to coordinate Will's chemotherapy treatment there, where he'd be closer to home.
"I really liked Dr. Mesko – we hit it off right away. I started chemo at Vanderbilt, but was missing classes and my friends, so I told my mom I was coming back to school. I completed my chemotherapy at Cleveland Clinic," says Will.
"I think a lot of other doctors would have said no, it can't be done. Throughout this entire journey, I've felt my decision to go to college so far from home is the luckiest thing I've ever done. If I hadn't come here, I wouldn't have come to Cleveland Clinic."
Throughout a chemo protocol that was administered on both an inpatient and outpatient basis, Will attended classes and school dances, flew home to go to the Auburn/Alabama game, and successfully campaigned to become president of student government at JCU. Once chemo was complete, Dr. Mesko removed the tumor and reconstructed Will's knee, saving his leg. "Will is truly extraordinary, undergoing extremely aggressive chemotherapy while taking a full course load and having an active social life," says Peter Anderson, MD, Cleveland Clinic Children's pediatric hematologist-oncologist and globally recognized pediatric osteosarcoma expert.
Follow up scans done every few months were clear for a while, then a spot appeared in a chest CT scan. Three rounds of outpatient chemotherapy followed. A follow up scan showed some small growth of that tumor, so Will was referred to Cleveland Clinic thoracic and cardiovascular surgeon Daniel Raymond, MD, who performed a studio-assisted thoracotomy (a minimally invasive procedure used to diagnose and treat problems in the chest).
"Some cancers are more likely to come back than others. Depending on the type, it can come back in the same place, or a different place," explains Stacey Zahler, DO, another Cleveland Clinic Children's pediatric hematologist-oncologist, who worked alongside Dr. Anderson in creating and implementing Will's care plan. "When Dr. Mesko did the original surgery, he also took out additional normal tissue and bone to try to ensure all cancer cells were removed. But even with that added precaution, cancer can sometimes spread without us being able to see anything during a CT scan or MRI because the cells have not yet formed a mass."
And that's likely what happened to Will, when follow up testing a few months later showed a large tumor in his left lung, dangerously close to his aorta. It was another osteosarcoma. "After discussing Will's case at Cleveland Clinic's multidisciplinary sarcoma tumor board, we developed an innovative and effective plan we felt would shrink the tumor enough to make surgery possible," says Dr. Anderson.
With the support of his friends, family, and many different Cleveland Clinic clinical staff members who had been involved with Will's case from the very beginning, and others like Cleveland Clinic Children's solid tumor care coordinator Lynelle Houser, RN, who met him after the tumor board discussion, Will began an aggressive but tolerable six-month chemo plan. The chemo was combined with short infusions of radiation to "encourage" the tumor to grow bone, rather than grow itself – a protocol typically used for other cancers, but a first in a case like Will's.
"Our goal was to administer treatment while allowing Will to live his life. He came in once a week for a 14-day infusion of chemotherapy with a bag change on day seven. This cycle continued every 28 days as Will's recovery allowed. The chemo was administered via a pump, all of which Will carried around in a backpack," says Houser. "There is just no stopping him. And once you meet him, you want to be around him. He's the nicest guy, and so appreciative. And he's always positive – he finds the light in everything."
According to Will, despite some initial skepticism that he'd be able to successfully remove the large tumor, Dr. Raymond "peeled it right off".
"I think a lot of other doctors would have said no, it can't be done. Throughout this entire journey, I've felt my decision to go to college so far from home is the luckiest thing I've ever done. If I hadn't come here, I wouldn't have come to Cleveland Clinic," says Will.
For Will Hudson, the future looks very bright. Just one follow-up radiation treatment was scheduled, then routine checkups that will be scheduled in with graduation from JCU, hopefully followed by law school – a dream that has been a driving factor in helping him make it through a very challenging time.
Related Institutes: Cleveland Clinic Children's , Cleveland Clinic Cancer Center, Orthopaedic & Rheumatologic Institute, Heart, Vascular & Thoracic Institute (Miller Family), Respiratory Institute
Patient Stories
Patient Stories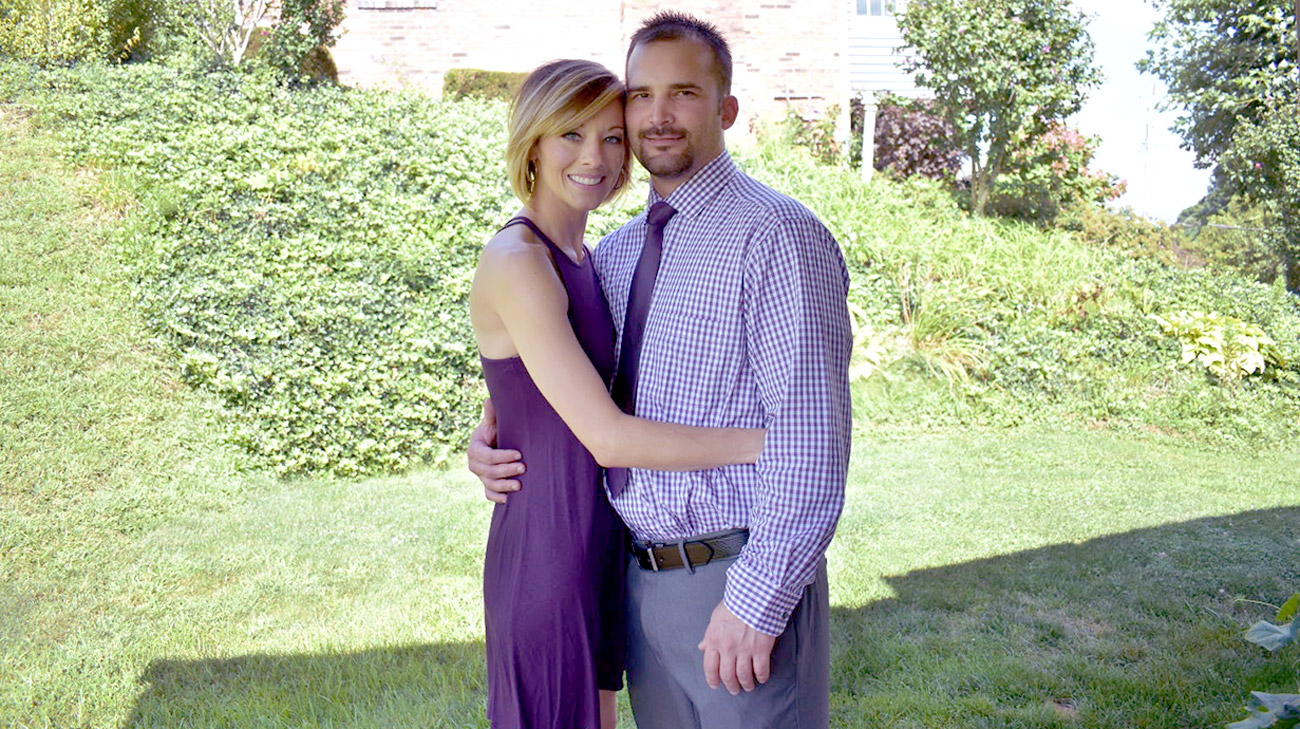 Jul 2, 2020
"The relationship I have with Dr. Regueiro is amazing. I trust him with all I have. My Cleveland Clinic caregivers were all wonderful and so genuine."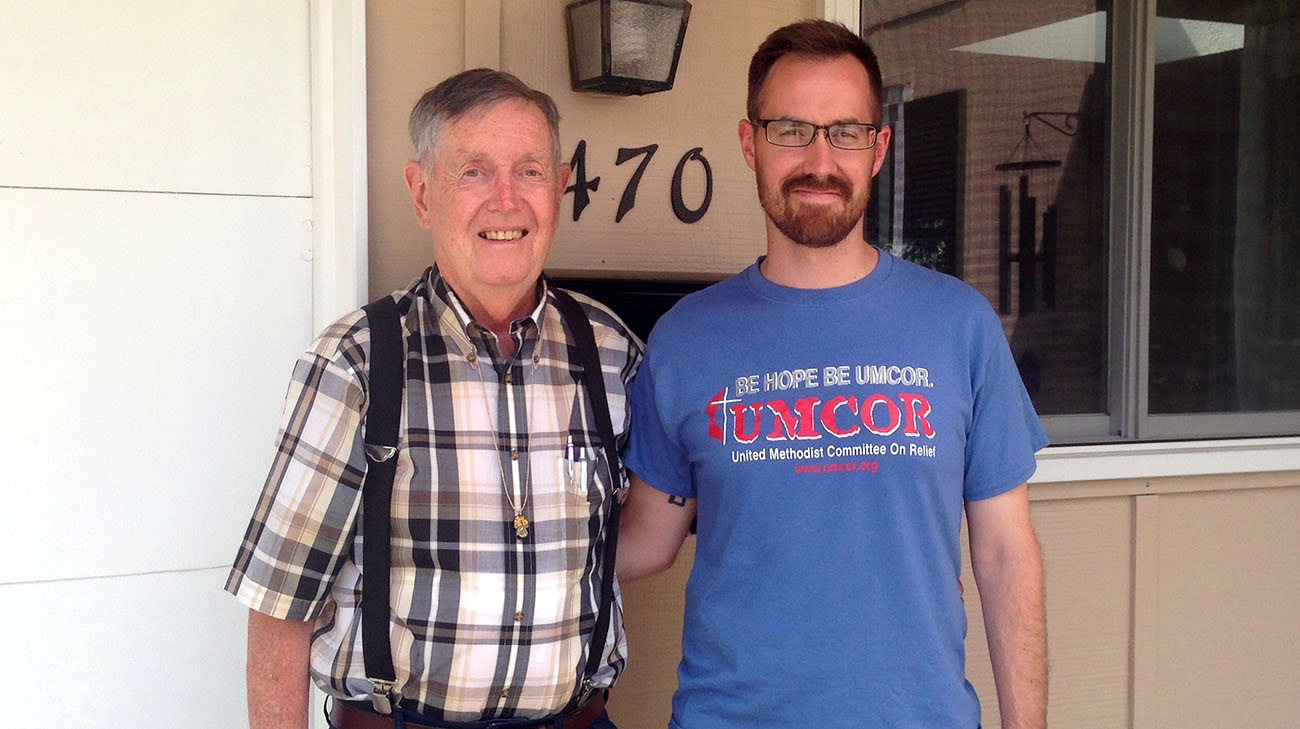 Jun 20, 2020
"I would really encourage anyone to explore doing it, whether it's for a family member or someone else."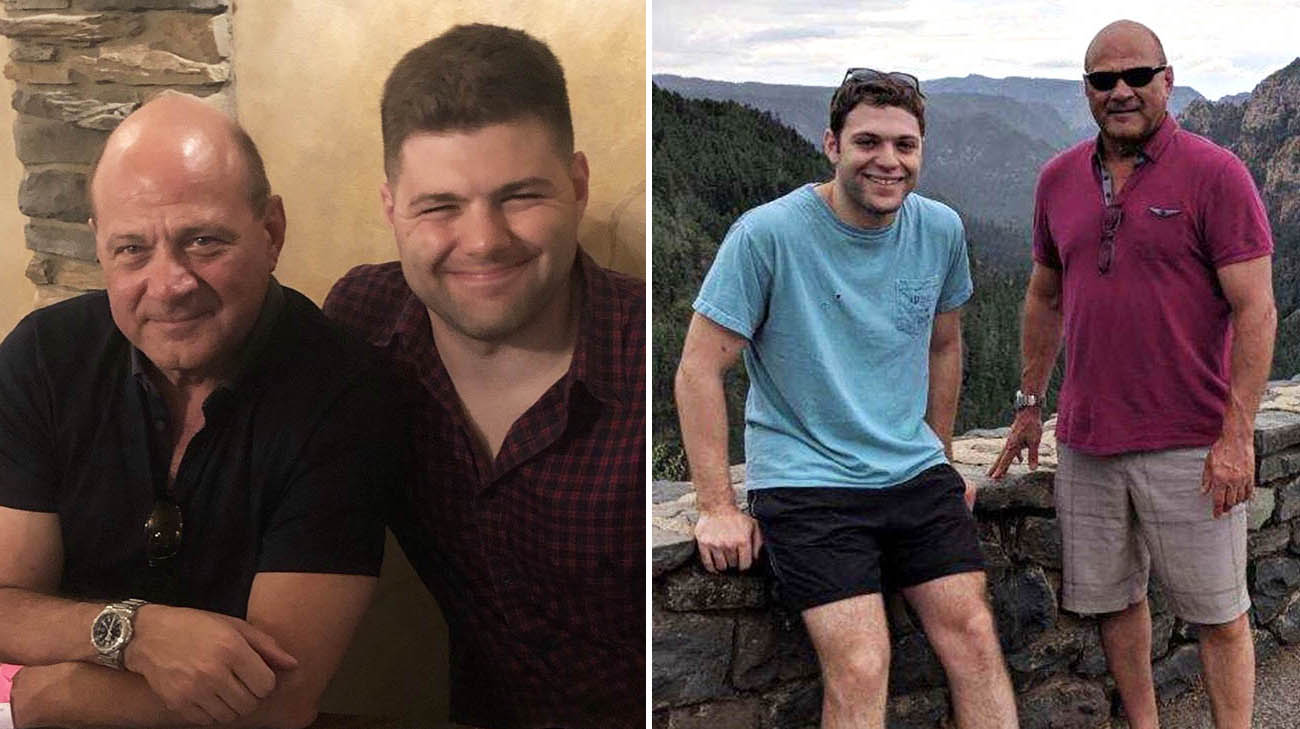 Jun 19, 2020
"We don't know how much time we have, so that time should be spent with family and friends and enjoying what we have."