Maria Gamboa is a professor at a university in Venezuela. Her busy life was suddenly interrupted when she began having difficulty breathing.
Maria was diagnosed with scleroderma; a rare autoimmune disease in which the body overproduces collagen and the collagen hardens the skin and organs. In Maria's case, the disease affected her lungs, resulting in fibrosis and pulmonary hypertension.
She was forced to be connected to an oxygen concentrator and confined to bed. "I couldn't do the basic tasks of the day like going to the bathroom, walking, eating, taking a shower, anything," says Maria.
As Maria's condition quickly deteriorated, doctors recommended a double lung transplant.
"I didn't even know that you could have a lung transplant because in my country it's not a culture about transplantation and they don't perform lung transplants. So I started looking around the world. I remember that I came to a doctor in another transplant center and he said 'this is a very complicated case, and you have to go to the best place in the world and the best place in the world is Cleveland Clinic.'"
Maria and her mom traveled to Cleveland by air ambulance because Maria needed more oxygen than is typically allowed on a commercial airliner.
When they arrived at Cleveland Clinic's main campus, Maria and her mom were welcomed by a representative from Global Patient Services.
"They are more than doctors, this is more than a hospital. Cleveland Clinic is a place that I can call home, family. Now, I feel I'm a Clevelander, and thanks to the transplant, my second birthday is here."
"It feels so comfortable when you go to a place that is so far away and you find someone who speaks your language, who understands you and can help your family, your mom. It was incredible."
After intensive testing and evaluation, Maria was placed on the transplant list. She received her double lung transplant on December 23, and woke up in the Intensive Care Unit the next day, just long enough to write a special message.
"I was intubated, so they gave me a piece of paper and I wrote Merry Christmas and Feliz Navidad!"
Just five days after transplant, Maria started walking. It was the beginning of a long, rigorous rehabilitation.
"The first month is very hard because you have to learn again how to walk, to eat, to talk, to sleep. You can't imagine how hard it is to learn again to do your basic tasks of your life," she recalls.
Maria is getting stronger every day, with her team of caregivers closely monitoring her condition.
"All my doctors from different departments --- rheumatology, immunology, the transplant team, the scleroderma team --- are working together in my case. When they have to make a decision, they make it together and keep me informed. They ask if I'm comfortable with the decision. This is very important because you feel very secure that they are taking the best care of you."
While she recuperates Maria continues her work as a professor, conducting online research for the university. She also volunteers with two organ donation organizations, helping to raise awareness of organ donation in Latin America.
"They are more than doctors, this is more than a hospital," says Maria. "Cleveland Clinic is a place that I can call home, family. Now, I feel I'm a Clevelander, and thanks to the transplant, my second birthday is here."
Related Institutes: Respiratory Institute
Patient Stories
Patient Stories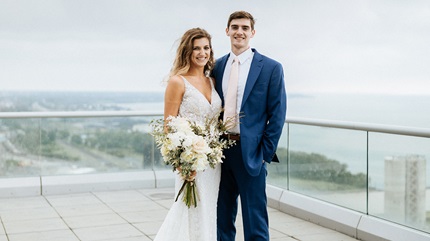 Nov 30, 2021
"Nothing stands out to me as being a challenge anymore. Physically I don't have any mobility issues or gait concerns."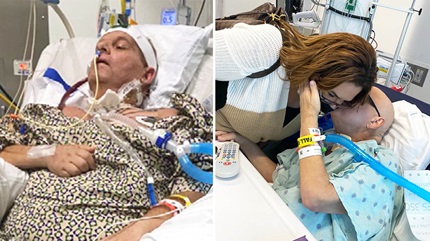 Nov 29, 2021
"If a vaccine had been available for me, maybe if I had gotten COVID I would have had milder symptoms and not ended up needing a transplant."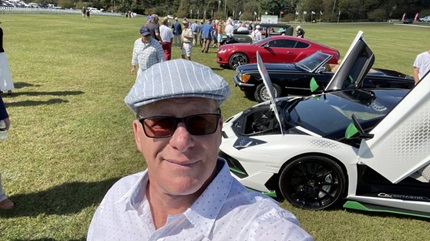 Nov 19, 2021
"Because of the care I received, I healed beautifully, my mind was eased and I'm back doing what I love."