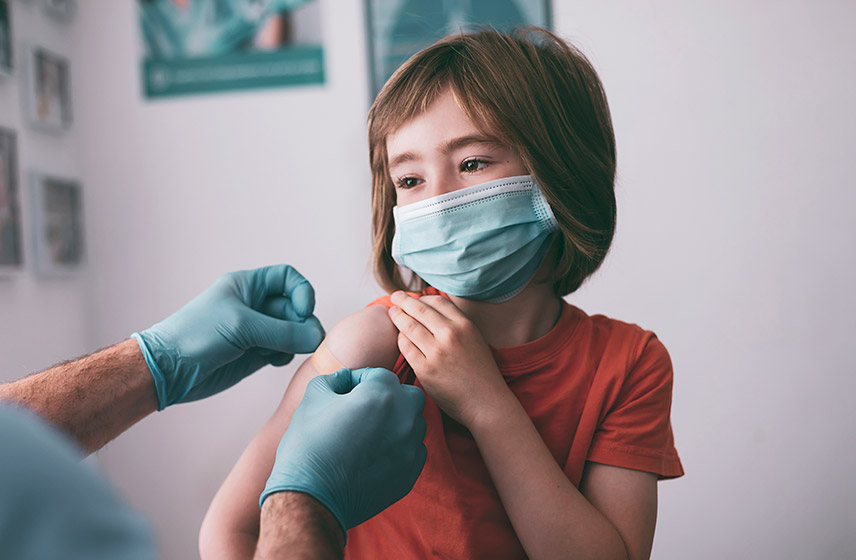 How to Get Your COVID-19 Vaccine
COVID-19 is still dangerous. But keeping up to date on your vaccines (or deciding to get your first vaccine if you've never gotten one) can help protect you and your loved ones.
---
Who Needs the Newest COVID-19 Vaccine?
There's a new 2023 COVID-19 vaccine available that specifically targets variants of the virus that are now in circulation.
It's different from the bivalent boosters of the past and, according to the CDC, the only effective COVID-19 vaccine to protect yourself with now.
Here's who is eligible to get at least one dose of the updated 2023 vaccine this respiratory virus season:
Anyone older than 6 months who's never had a COVID-19 vaccine.
Children 6 months to 4 years of age who've begun or completed their COVID-19 vaccine schedule.
Everyone 5 and older who didn't receive a COVID-19 vaccine in the past two months but was previously vaccinated for COVID-19.
People whose immune systems don't work the way they should.
You're not considered up to date on your COVID-19 vaccines unless you've had this new vaccine. Moving forward, an annual COVID-19 shot will likely be recommended every fall — just like you get your flu shot.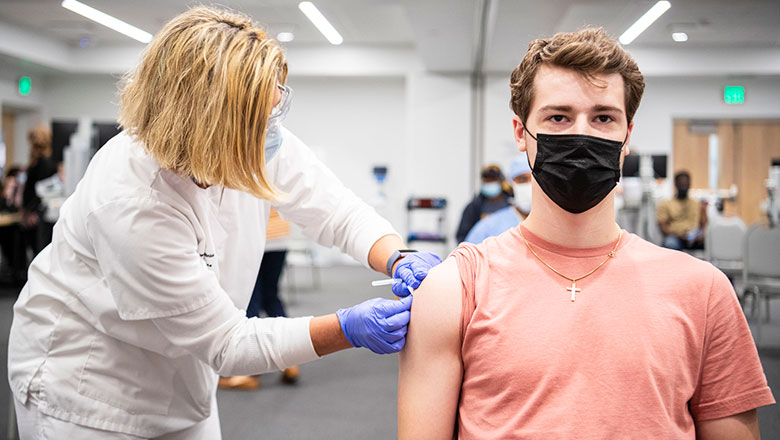 Where Can I Get My COVID-19 Vaccine?
You or your child can easily get your vaccine at:
Not a Cleveland Clinic patient? You can get your vaccine at a local pharmacy or health department. To find locations, visit vaccines.gov or call the CDC at 800.232.0233.
COVID-19 Vaccine FAQs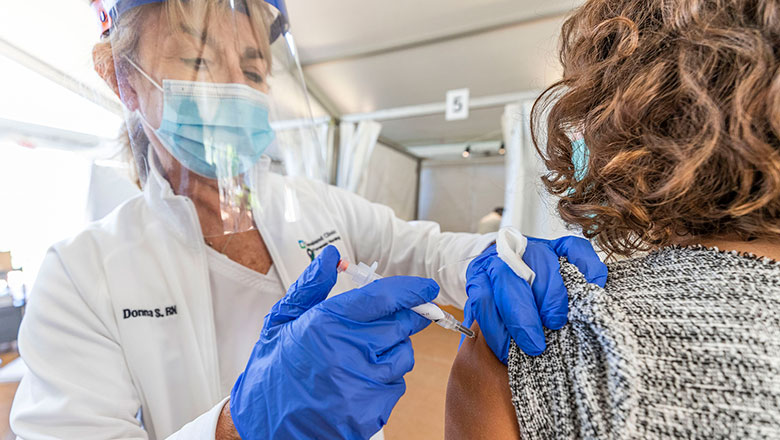 Can I still get a COVID-19 vaccine for the first time?
Yes! Everyone ages 6 months+ can now get the COVID-19 vaccine. If you were on the fence before, we still encourage everyone to get vaccinated to protect themselves, those around them and your community.
Is the COVID-19 vaccine safe?
Yes. We strongly encourage everyone is who eligible (6 months and up) to receive a COVID-19 vaccine. To best protect yourself this respiratory virus season, you can even get your 2023 COVID-19 vaccine, flu shot and RSV vaccine (if you're eligible) at the same time.
If I've had COVID-19, should I get vaccinated anyway?
We still recommend that you get the vaccine even if you've had COVID-19. But you may consider waiting 90 days after getting infected. That's because it's not common to get COVID-19 again within three months.