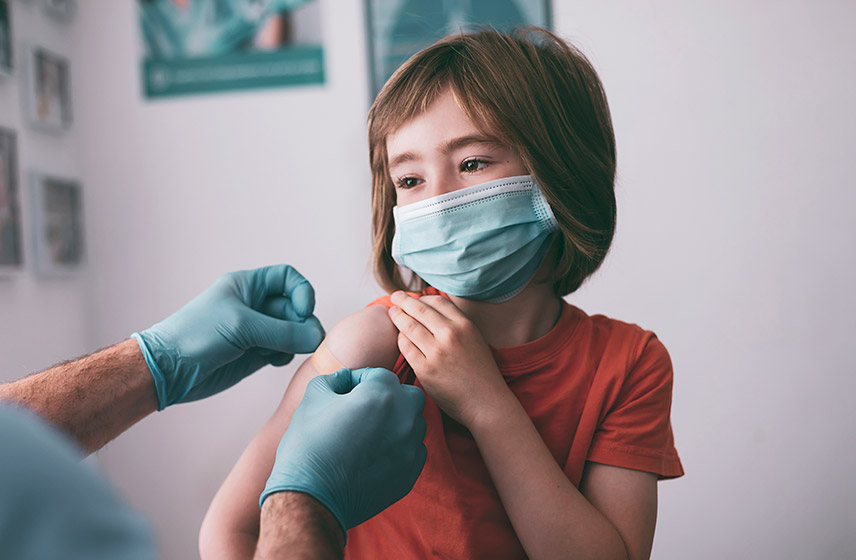 How to Get Your COVID-19 Vaccine
Keeping up with your boosters (or deciding to get your first vaccine if you've never gotten one) is critical to keeping COVID at bay.
---
Where Can I Get My COVID-19 Vaccine or Booster?
You or your child can easily get your vaccine or the new booster at:
Your primary care physician or pediatrician's next appointment. If you don't have any upcoming appointments, just call for a nurse visit to get your vaccine.
Select Cleveland Clinic pharmacies. Vaccine appointments are available in MyChart for our Avon, Beachwood, Cleveland Clinic main campus, Strongsville and Willoughby Hills pharmacies in Ohio, and for our Weston pharmacy in Florida.
Not a Cleveland Clinic patient? You can get your vaccine at a local pharmacy or health department. To find locations, visit vaccine.gov or call the CDC at 800.232.0233.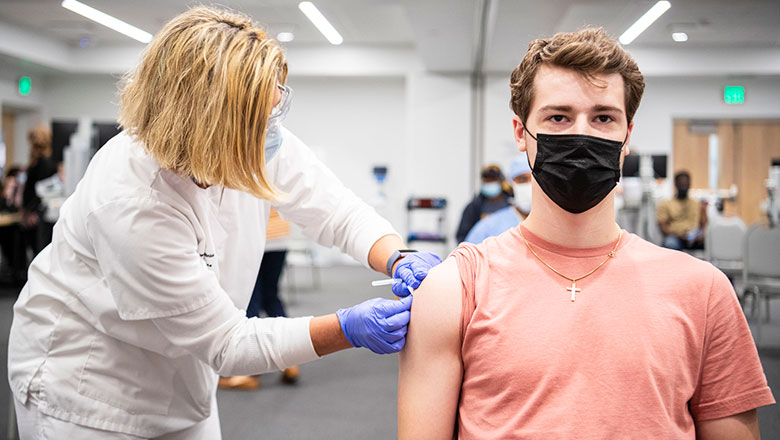 Who Needs a COVID-19 Booster?
Studies show that your vaccine protection decreases over time. Boosters offer extra protection, especially against severe illness that can lead to a hospital stay or even dying from the virus.
There's now a new booster available, which the CDC recommends for everyone 6 months and older.
Can I Still Get a COVID-19 Vaccine for the First Time?
Yes! Everyone ages 6 months+ can now get the COVID-19 vaccine. If you were on the fence before, we still encourage everyone to get vaccinated to protect themselves, those around them and your community.
COVID-19 Vaccine FAQs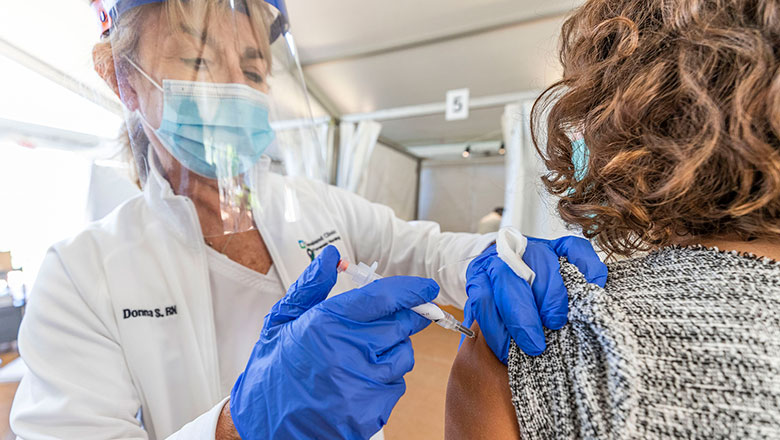 Is the COVID-19 vaccine safe?
Yes. We strongly encourage everyone is who eligible (6 months and up) to receive a COVID-19 vaccine. To best protect yourself this respiratory virus season, you can even get your new booster, flu shot and RSV vaccine (if you're eligible) at the same time.
If I've had COVID-19, should I get vaccinated anyway?
We still recommend that you get the vaccine even if you've had COVID-19. But you may consider waiting 90 days after getting infected. That's because it's not common to get COVID-19 again within three months.