Kids Give Back™
Benefiting Cleveland Clinic Children's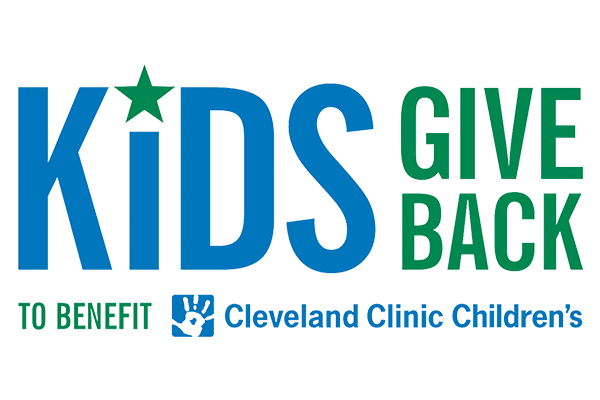 Kids Give Back™ is a year-round community initiative that helps kids and their families who want to support Cleveland Clinic Children's by hosting independent fundraisers.
You can become a Kids Give Back™ Champion for our littlest heroes by hosting an event. Our Community Engagement Team is here to help and provide you with the necessary tools and resources needed to host a successful event
How To Get Started
Choose a cause you're passionate about. We're happy to provide a list of areas that need your support.
Pick the type of fundraising event. Our Kids Give Back™ Toolkit and the templates below are great resources.
Let our team know by completing the community fundraising application.
Resources & Templates
Maisie, One of Our First Kids Give Back™ Champions, Shares Her Story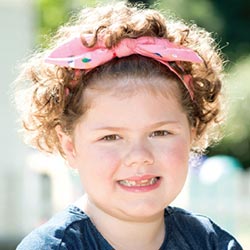 Hi, I'm Maisie! I am a patient at Cleveland Clinic Children's. When I was 6 years old I was diagnosed with a rare condition called aplastic anemia. I've spent a lot of time in the hospital. Sometimes I felt OK and other times I didn't feel well at all. No matter what, my doctors and nurses always made me feel better. Because they took such good care of me, I'm now back at school. I even rode in my first VeloSano ride this summer! I am so thankful for the team that took care of me at Cleveland Clinic Children's.
When I finally got to come home, my parents threw a BIG birthday party for me. We invited all of our friends and asked them to make donations to Cleveland Clinic Children's instead of giving presents to me. It was the best way to celebrate!
There are a lot of other kids just like me who are still in the hospital. Would you consider supporting them so they can feel better and go home too?
Thank you so much for helping kids like me. Have lots of fun!
- Maisie
View Maisie Nowlin's Patient Story