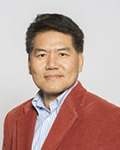 Biography
Yanming achieved his postgraduate and medical degrees after 8 years of study with high honors status from Hubei University of Chinese Medicine (5 years) and Tongji Medical University (3 years) located in Wuhan, China. For several years thereafter, Yanming was a staff physician at the Union Hospital of Tongji Medical University. Yanming departed China for further advanced studies at the University of Leuven (Belgium) where he earned his PhD in Medical Science. While in Belgium, Yanming was also able to acquire his license to practice as an acupuncturist.
Yanming has published over 30 peer-reviewed articles and several chapters in academic journals and professional medical textbooks on the topic of Traditional Chinese and Western medicine. He has also been a primary investigator in acupuncture and Chinese herbal therapy clinical research at the Cleveland Clinic.
Yanming is board certified by the National Certification Commission for Acupuncture and Oriental Medicine (NCCAOM), and he is licensed by the State Medical Board of Ohio as an Acupuncturist and Chinese Herbalist.
Yanming has wide clinical experience with patients having diverse health needs and varied disease conditions. He offers acupuncture and Chinese herbal therapies at the Center for Integrative and Lifestyle Medicine at the Cleveland Clinic.
Areas of Focus
His primary focuses are but not limited to:
Pain management: neck pain, lower back pain, headache/migraine, arthritis, sports injuries, fibromyalgia
Women's health: menopause, infertility, menstrual disorders
Digestive disorders: acid reflux, leaky gut syndrome, constipation or diarrhea, colitis
Allergies: seasonal or food-based allergies
Cancer-related health concerns as a side effect to chemotherapy and radiation such as: nausea, vomiting, fatigue, peripheral neuropathy
Mind and mood issues: stress, depression, anxiety, insomnia
Wellness: improving energy, enhancing immunity
Education/Training
Masters – Tongji Medical University, Wuhan, China
PhD – Medical Science, University of Leuven, Leuven, Belgium
Medical School – Hubei University of Chinese Medicine and Tongji Medical University, Wuhan, China
Certifications/Licenses
National Certification Commission for Acupuncture
State Medical Board of Ohio
Locations