Overview
Overview
Transgender and non-binary people require routine health care maintenance like all patients, but they are also at increased risk for certain medical and mental health conditions. Unfortunately, access to good health care can sometimes be a challenge for this community. Improved access starts with a better understanding by both providers and patients about the type of care that is needed.
We recommend that in addition to routine medical care, transgender patients also undergo screening for the conditions listed below:
Metabolic conditions: These conditions, such as high blood pressure (hypertension), diabetes (glucose intolerance), liver dysfunction, and high cholesterol (dyslipidemia), can develop as a result of long-term hormone therapy (both estrogen and testosterone).
Obesity and heart disease: Transgender men and women have a slightly higher rate of obesity. Compounded with their long-term hormone use and higher rate of tobacco use, routine screening for heart disease is necessary.
Cancer: Transgender women (male-to-female) should have cancer screening for cancers of the breast, prostate, and anus. Screening for cancer of the reproductive organs should also be done for all symptomatic transgender men. Transgender men (female-to-male) should also need cancer screening for cancers of the breast, cervix, and anus, depending upon anatomy and stage of transition.
Alcohol and illicit substance abuse: Population studies have shown that the rate of substance abuse is higher in the transgender community than in the general population, and patients should routinely be screened for alcohol and illicit substance abuse. As such, patients should also be offered counseling and education regarding substance abuse and risk-taking behaviors.
Tobacco use: Population studies also show that transgender men and women have higher rates of tobacco use than the general population, and patients should be screened for this and provided with counseling and education about smoking cessation.
Depression, anxiety disorders, and post-traumatic stress disorder (PTSD): These medical illnesses occur at higher rates among transgender and non-binary individuals, often because of poor social supports, trauma, and challenges accessing affirming and knowledgeable providers. These conditions should be screened for regularly and be addressed by medical providers.
Sexually transmitted infections (STIs), including HIV and AIDS: Individuals who use drugs and other substances and have condomless sex are at risk for sexually transmitted infections, including HIV and AIDS. Patients who present with these risk factors should be screened for these infections and offered HIV Pre-Exposure Prophylaxis (PrEP) if medically appropriate.
Affirming, Caring Primary Healthcare
Our team primary care staff offer a safe space to review your personal healthcare needs, offer the correct health screenings and resources in a supportive, judgment free environment.
Gender Affirming Hormone Therapy
Individualized cross sex hormone therapy is initiated and monitored by a team of medical professionals with expertise in their field. In addition to hormone surveillance, we offer referrals to our team of fertility preservation experts to support future reproductive goals using informed consent.
Why Choose Cleveland Clinic for Transgender Health & Gender Affirming Medical Services ?
At Cleveland Clinic we offer routine medical care, tailored specifically to patients' needs, as well as transition-specific services, including mental health support and treatment, gender affirming hormone therapy and surveillance, as well as gender affirmation surgery.
Our volume of patients increases each month, and with this growth, we continue to expand our caregiver team to be able to accommodate our patients' needs.
Services
Services
Below are the services we currently provide for our transgender patients. We offer comprehensive care through a multi-disciplinary team of providers that are housed throughout many clinical institutes at Cleveland Clinic.
Primary care: Routine health care maintenance, surveillance of chronic medical conditions, access to providers for acute medical visits, smoking cessation.
Gynecologic care: Routine gynecologic care including cancer screening, pelvic examinations, management of chronic or acute gynecologic conditions, contraceptive counseling and management, fertility consultation and treatment, evaluation and treatment of sexual pain.
Hormone therapy and surveillance: Initiation, maintenance, and surveillance of gender affirming hormonal therapy.
Behavioral health: Diagnosis of gender dysphoria, treatment and management of other comorbid conditions (depression, anxiety, PTSD), management of substance abuse problems.
Obesity services: Multidisciplinary approaches to weight loss and maintenance, referral to bariatric surgery.
Surgical services: Referral within Cleveland Clinic to providers who perform gender affirming surgeries.
Integrated into a multi-specialty, the Center for LGBTQ+ Care offers a safe, welcoming environment in which we provide respectful, expert healthcare for all of our patients.
Mental Health & Emotional Support Services
Mental Health & Emotional Support Services
At Cleveland Clinic, we are committed to providing comprehensive mental health care and emotional support to all of our patients seeking routine health and gender-affirming care. We believe that patients should be cared for holistically and this includes mental and behavioral health.
Meet Our Team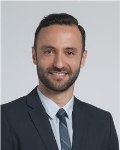 Murat Altinay, MD
Head of Adult Lesbian, Gay,
Bisexual, and Transgender
Mental Health
Deirdre Raimey, CNP
Additional Resources
The Cleveland Clinic Transgender Medicine & Surgery Program has also partnered with several community mental health practices. For a list of our referrals, please contact us at 216.445.6308.
Spiritual Care
At Cleveland Clinic, we take great pride in caring for the entire person, including their spiritual health. Our team of supportive, affirming spiritual care staff is here to provide 24/7 support services.
After you have thoroughly reviewed this information our coordinator will be happy to answer any additional questions, please contact her office at 216.445.6308 or via email: reedc@ccf.org.
Gender Affirming Emotional Support Resources
Murat Altinay, MD
Cleveland Clinic Surgery Center
2070 East 90th Street
Cleveland, OH 44195
Phone: 216.445.6308
Fax: 216.636.1963
Vera Astreika, MD (Counseling and medication management)
The Counseling Center of Holmes Counties
2285 Benden Dr.
Wooster, OH 44691
330.264.9029
Azalea Institute
1653 Merriman Rd, Su 114
Akron OH 44313
330.915.3793
info@azaleainstitute.com
Kate Bennett, MSW, LISW
KTB Counseling, LLC
21625 Chagrin Blvd, Suite 200
Gateway Office Park
Beachwood, OH 44122
216.309.1559
Kegan Beraduce, MSW, LISW
Moment to Moment LLP
2503 W Broad St
Columbus, OH 43204
Phone: 614.678.8585
Fax: 614.516.0710
Christopher Bober, PsyD
24500 Center Ridge Rd
Westlake OH 44145
440.571.7298
drchrisbober@gmail.com
Whitney Britenbucher, MA, PCC, ATR
Inner Evolution Creative Therapies
23215 Commerce Park, Suite 205B
Beachwood, OH 44122
330.595.1717
E. Budd, PhD; Clinical Psychologist (Offers virtual/phone visits)
2230 Cheshire Bridge Rd, Unit 101
Atlanta, GA 30324
Phone: 404.813.5517
bebudd@bebuddphd.com
Care Alliance
216.781.6724
Richard A. Carroll, PhD
Director, Faculty Wellness Program, Northwestern University
Director, Sexual Disorders and Couple Therapy Progam
Associate Professor, Department of Psychiatry & Behavioral Sciences
Northwestern University Feinberg School of Medicine
446 East Ontario, Suite 7-100
Chicago, IL 60611
312.695.2323
rcarroll@nm.org
Kelly Chambers, LPC
Santel and Kerr
1385 King Ave
Columbus, OH 43201
740.602.2204
santelandkerr.com
Clintonville Counseling & Wellness
5354 N High St
Columbus, OH 43214
614.948.7300
Community Counseling Center
2801 C Ct #2
Ashtabula, OH 44004
Phone: 440.990.3418 or 440.998.4210
Fax: 440.998.6489
Erin B. Cooper, Psychologist, PhD
Westside Behavioral Health
24600 Center Ridge Rd, Suite 130
Westlake, Ohio 44145
216.600.1041
Nora Corcoran, PsyD
PsychBC - Beachwood
216.831.6611 ext. 207
Cordell Associates, LLC
6520 Poe Ave, Suite 200
Dayton, OH 45414
Phone: 937.276.3356
Fax:937.276.9514
dr.cordellphd@sbcglobal.net
Creative Family Wellness, Inc.
3653 Darrow Rd, Suite 4
Stow, Ohio 44224
330.520.0014
Crossroads Health (formerly known as Beacon Health)
9220 Mentor Ave
Mentor Ohio 44060
440.354.9924
Hours: Monday - Friday; 8 a.m. - 2 p.m.
Walk in assessment to establish care (first come, first served):
Medicaid clients
Lake County residents who are uninsured
Medical Mutual clients
Please bring a photo ID, insurance card, and if they are uninsured - proof of income and proof of residency in Lake County.
Emerson Douglas, MSSA, LSW
Pronouns: he/him/his
Psychotherapist
Crossroads Health
9220 Mentor Ave
Mentor, OH 44060
440.354.9924 ext. 820
David R. Dagg-Murry, LPCC-S, LICDC-CS
Equitas Health
4400 N High St, Suite 300
Columbus OH 43214
614.299.2437
Terrahl Del Taylor, MSW LSW LCDC-III
North Central Mental Health Services, Inc
1301 N High St
Columbus, OH 43201
614.299.6600
Emmett Drugan
Thrive Counseling Services
141 Broad Blvd, Suite 204
Cuyahoga Falls, Ohio 44221
Phone: 330.313.1025
Fax: 330.769.7555
thrivecounselingohio.com
Feo, Antone and Associates
24500 Center Ridge Rd, Building 4 #120
Westlake, Ohio 44145
440.899.1300
afeophd.com
Pete Finnerty, PhD, LPCC-S
Professional Clinical Counselor/Supervisor (PCC-S) and Founder
Grow Well Cleveland, LLC.
3000 Bridge Ave, Suite 4
Cleveland, OH 44113
559.230.7494
Emma Forbes-Jones, PhD
2048 South Clinton Ave
Rochester, NY 14618
585.244.2429
Joanne Frick, F MEd, LPCC-S
Certified Wellness Counselor
135 E Erie St
Kent, OH 44240
330.940.9273
healingstridescounseling.com
Kimberly Fuller, PhD, MSW, MEd, LISW-S, CST, PsychBC
Clinical Social Work/Therapist
6802 W Snowville Rd
Brecksville, Ohio 44141
216.831.6611
Genesis Counseling Center
17747 Chillicothe Rd, Suite #105
Chagrin Falls, OH 44023
440.543.8880
J. Eric Gentile, MS, LPCC
Professional Clinical Counselor
Affinity Healthworks
PO Box 20745
Columbus, OH 43220
Phone: 614.940.9834
Fax: 614.760.9206
Stephanie George, MSAA, LSW, CDCA
Equitas Health Short North Medical Center
1033 N High St
Columbus OH 43201
614.340.6777
Alex Goebel, LPC, MEd
Pronouns: they/them/theirs
Larchmere Center for Well-being
12620 Larchmere Blvd
Cleveland, OH 44120
216-505-1401
larchmerecenterforwellbeing.com
Accepted Insurance: Medical Mutual, Cigna, Ohio Medicaid, Molina, and self pay ($125)
Sarah Hatch
North Central Mental Health
1301 N High St
Columbus, OH 43201
614.299.6600
Arryn Hawthorne
Hawthorne Tree, LLC
5756 N Ridge Ave, Suite 15
Chicago, IL 60660
773.688.4499
Talk therapy and virtual support group for family members of transgender individuals residing in IL
hawthornetreellc.com
Evelyn R. Heflin, MSW, LSW
Central Clinic Adult Services
311 Albert Sabin Way
Cincinnati, OH 45229
513.558.5842
Rachel Hummel-Sass, PsyD, LLC
PO Box 954
Tiffin, OH 44883
419.455.6891
Ellen R. Hoffman, MA, LPCC
Pronouns: she/her/hers
12417 Cedar Rd., Suite #23
Cleveland Heights, Ohio 44106
216.245.7440
ellen@ellenrhoffman.com
ellenrhoffman.com
Please note: This provider does not work directly with insurance but offers a sliding scale at a very reduced cost for transgender patients.
Brooke Kroto, LISW-S
WellBeing Unlimited
250 Richmond Rd
Richmond Heights, OH 44143
216.261.7887
Matthew Lachman, PC, MEd, MS
Licensed Professional Counselor
Ohio Center for Relationship and Sexual Health
14100 Cedar Rd, Suite #100
University Heights, Ohio 44118
216.446.6686
Caprice Lambert, PsyD, IMFT
Psychologist
Professional Psychological Services
4134 Linden Ave, Suite #200
Dayton, OH 45432
937.569.4763
Jason Lambrese, MD
Pediatric Psychiatry
Cleveland Clinic Lakewood Family Health Center
14601 Detroit Ave
Lakewood, OH 44107
216.237.5500
Nicole LaSelle
Clinical Counselor
Hearthstone Psychology
3085 Woodman Drive, Suite #240
Kettering, OH 45420
937.951.3077
Nathasha Lewis-Grinwis, LMSW, CST
Arbor Therapy Solutions, PLC
2885 Sanford Ave SW, Suite #42724
Grandville, MI 49418
734.678.5029
lewisgrinwis@gmail.com
arbortherapysolutions.com
Valerie Liebert
Marriage and Family Therapy Associates of Northwest Ohio
3454 Oak Alley Ct, Suite #305
Toledo, OH 43606
Phone: 419.534.2468
Fax: 419.534.2397
valerieliebert@gmail.com
One Health Ohio/Mahoning, Trumbull, and Stark
330.747.9551
Alex Maixner, PhD
Children's Hospital Specialty Care Center
Dept of Psychology
13001 North Outer Forty Rd
Town and County, MO 63017
Phone: 314.454.6069
Fax: 314.726.6069
Mandala House
623 Baxter Ave
Louisville, KY 40204
502.309.2408
mandalalouisville.com
Deborah Marcucci, LCSW, LISW-S, LICDC
EMDR Certified Clinical Psychotherapist
Youngstown Community Health Center
726 Wick Ave
Youngstown, OH 44505
330.747.9551 ext. 10123
dmarcucci@onehealthohio.org
Jennifer Martin, LPCC
495 E. Mound St, Suite #110
Columbus, OH 43215
614.636.0334
Serenity-BHS.org
Tyler McGuire, LISW, CDCA
Equitas Health Short North Medical Center
1033 N High St
Columbus, OH 43201
614.640.6777
Brenda Milas, LISW-S
Syntero, Inc
299 Cramer Creek Ct
Dublin, OH 43017
614.889.5722
Roxanne Miller, PhD
Director, Humanistic Counseling Center, LLC
P.O. Box 24242
Cleveland, OH 44124-0242
216.839.2273
Damien Montassi
Signature Health
14701 Detroit Ave, Suite #620,
Cleveland, OH 44107
(6th floor of the Lakewood Panera Bldg)
216.766.6080 ext. 12498
Wendy Nathan, MS, LSW, PCC-S
Thrive Wellness Coaching and Counseling
3454 Oak Alley Ct, Suite 108
Toledo, OH 43606
419.758.8023
Laura Obert, PhD
800 Compton Rd, Suite #32
Cincinnati, OH 45231
513.521.5088
Lisa Pepera, LPCCS
21139 Lorain Rd, Suite #12
Fairview Park, OH 44126
330.529.5667
Serving Adults and Youth
Kristen Pepera, LPCCS
21139 Lorain Rd, Suite #12
Fairview Park, OH 44126
330.529.5667
Serving Adults and Youth
Deirdre D. Raimey
2785 SOM Center Rd
Willoughby Hills, Ohio 44094
Phone: 440.602.8601
Fax: 440.602.8619
Audrey Remusat
Toledo Area Transgender Support Group
2413 Collingwood Blvd
Toledo, OH 43620
419.356.2654
Sara Satterlee
The Relationship Center
7023 Mears Gate Dr NW, Suite A
North Canton, Ohio 44720
330.366.8278
David Scandinaro, MD
Board Certified Child/Adolescent Psychiatrist
500 W Wilson Bridge Rd, Suite #240
Worthington, OH 43085
Phone: 614.885.3707
Fax: 614.847.9322
Rachel Secttor, MA, LPCC, NCC
Affirmations Psychological Services
620 East Broad Street, Suite #301
Columbus, Ohio 43215
Phone: 614.914.6690
Fax: 614.745.3344
affirmationstherapy2@gmail.com
affirmationstherapy.com
Serenity Counseling Solutions
7547 Mentor Ave, Suite #310
Mentor, OH 44060
440.299.7854
Karen Shinners, PsyD
River Counseling
20325 Center Ridge Rd, Suite #216
Rocky River, OH 44116
Phone: 216.352.4256
Levana Slabodnik, LISW
Silverlinings Psychotherapy
466 S Cassady Ave
Bexley, OH 43209
614.500.3194
Ashley Spitzer-Brent, MSSA, LISW-S
Serene Insights Counseling Services, LLC
1392 High St, Suite #107
Wadsworth, Ohio, 44281
Phone: 216.258.7577
Fax: 330.947.5750
River Stone, Moonhawk MS, LMHC
P.O. Box 9179
Niskayuna, NY 12309
Phone: 518.506.1261
Fax: 518.393.7577
HawkRStone@aol.com
Keith Terlonge, LPCC
Holistic Counseling LLC
1653 Merriman Rd, Suite #200
Akron, Ohio 44313
330.915.3216
Tyler Titus, MA
Licensed Professional Counselor
2230 West 8th St, Suite #2
Erie, PA 16505
814.303.2772
Anna Toet, ADN, LISW
Journey Mental Health Services
2770 E Main St, Suite #7
Bexley, OH 43209
614.702.2169
Leslie Valentine, LISW-S
Compassionate Collaborations, LLC
13345 Madison Ave.
Lakewood, OH 44107
216.373.2639
lvalentine@compcollab.com
Mackenzie Varkula, DO, FAPA
2690 Orange Place, Suite #430
Beachwood, OH 44122
216.464.5330
Kimberly Watts-Hoggatt, MA, LPC
14802 Jones Maltsberger Rd
Building 1, Suite #1201
San Antonio, TX 78247
kim@kwhcounseling.com
210.386.2547
Erin Wiley, MA, LPCC
The Willow Center
1446 Reynolds Rd, Suite #301
Maumee, OH 43537
419.720.5800
willow-center.com
Barbara A. Wirebaugh, MSW, LISW-S
Affinity HealthWorks, LLC
2999 E. Dublin-Granville Rd, Suite #224
Westerville, OH 43231
614.269.5022
Cindy Zajac, MA, BSEd, RN, LPC
Equitas Health
4400 N High St, Suite #300
Columbus, OH 43214
614.299.2437
Urgent Mental Health Access
Signature Health
14701 Detroit Ave, Suite #620
Cleveland, OH 44107
(6th floor of the Lakewood Panera Bldg)
216.766.6080
Walk in services connecting with mental health providers.
Sobriety & Substance Treatment Options
Lutheran Hospital
1730 W 25th St
Cleveland, OH 44113
216.696.4300
Riley Sober Home
Intensive Outpatient Therapy
Residential Programming
Group Programming
Sexual Health Programming
Rafael Tony Correa, Owner: 216.417.4831 or email at B.rileysoberhonestliving@gmail.com
Joe Krivos, Director of Programming: 216.212.2684
Recovery Resources
3950 Chester Ave
Cleveland, OH 44114
216.431.4131
Support Groups
Colors+: (Ages 11-19) A nonprofit LGBTQ+ youth center. Our mission is to strengthen the LGBTQ+ youth by promoting individual and community wellness. We are currently fundraising and collecting donations so we can provide as many resources as possible to our youth.
21139 Lorain Rd #12
Fairview Park, Ohio
330.529.5667
facebook.com/colorsplusyouthcenter/
TransAlive, Akron: This is a safe space for all who fit somewhere in the gender spectrum. If you have family members, friends parents or spouse who would like to come and support you, please bring them along! All are welcome. If you are able, kindly bring something to share in way of food. No matter where you have come from or where your life's journey is taking you, you are welcome. Gender is fluid and no matter where you fit, wither you identify as an FTM, MTF, cross dresser, gender bender, or just questioning your gender you fit perfectly with TransAlive. We are a family so come and join us.
Meets 4th Tuesday of each month, 6-8 p.m.
Fairlawn West United Church of Christ
2095 W. Market St. Akron
For more information, call Jake Nash at 330.240.1600
Trans*Cend: (Ages 21+) Activity based support group for Transgender and Gender Non-Conforming individuals.
Meets weekly on Thursdays from 6-7 p.m.
LGBT Community Center of Greater Cleveland
6600 Detroit Ave.
Cleveland, OH 44102
Transwomen Educational Support Group: This is an open group providing a safe and supportive environment for transwomen in which we discuss special topics pertaining to the many challenges and struggles currently being faced.
Meets once a month on the 1st Wednesday of each month.
$50.00/person Group will be limited to 10 members.
Well Being Unlimited, Inc
250 Richmond Road, Richmond Heights, OH 44143, US
216.701.0371
Nonbinary Educational Support Group
Meets Wednesdays 6-8 p.m.
$50 per group
250 Richmond Rd
Richmond Heights, OH 44143
Meet Our Team
Meet Our Team
Our medical providers at Cleveland Clinic offer gender-affirming hormone therapy and surveillance, primary care, management of complex endocrine and metabolic conditions as well as routine gynecologic care for both trans masculine and trans feminine patients.
Gender Affirmation Care and Primary Care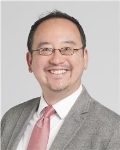 Henry Ng, MD
Director - Transgender Surgery & Medicine Program; Director - Center for LGBTQ+ Care
Endocrinology
Gynecology
Family Medicine
Dermatology
What to Expect
What to Expect
When you call our coordinator to begin the transition process or access care, you will undergo a cursory intake so that we have an understanding of your care needs. We will also make sure you are registered correctly at Cleveland Clinic if you are not already a patient in the system.
If you are seeking medical care (e.g. primary care and/or gender affirming hormone therapy and surveillance), you will be transferred to the medical team who will schedule you for a visit with one of our providers and obtain more information from you ahead of time so that all of your goals are assessed properly.
You may be asked to send in medical records from other facilities if that is determined to be necessary. All patients obtaining medical care are seen at the Center for LGBTQ+ Care at Lakewood Family Health Center in Lakewood, Ohio.
WPATH Guidelines
WPATH Guidelines
The World Professional Association for Transgender Health promotes the highest standards of health care for individuals through the articulation of Standards of Care (SOC) for the Health of Transsexual, Transgender, and Gender Nonconforming People. The SOC are based on the best available science and expert professional consensus.

The overall goal of the SOC is to provide clinical guidance for health professionals to assist transsexual, transgender, and gender nonconforming people with safe and effective pathways to achieving lasting personal comfort with their gendered selves, in order to maximize their overall health, psychological well-being, and self-fulfillment.
Cleveland Clinic requires that all patients seeking the following gender affirming surgical services, must obtain a letter from a licensed mental health professional (counselor, social worker, etc.) that meets WPATH Guidelines:
Chest surgery (breast augmentation, masculinizing mastectomy).
Male Hysterectomy/Vaginectomy
Orchiectomy (surgical removal of the testes)
Vaginoplasty (female genital reconstructive surgery)
WPATH Guidelines for Gender Affirming Surgeries
Age of majority (<18)*
Hormone therapy for 12 consecutive months unless medically contraindicated or if there is documentation in the medical record explaining why hormone therapy is not part of the transition journey
Living in gender role full time for minimum of 12 consecutive months
Demonstrated the capacity to make a fully informed decision and consent for treatment and the ability to comply with medical instruction
Demonstrated understanding of surgery and the implications of this irreversible step
Stable mental health, sufficiently self-aware, and successfully managing identified issues with depression
Letters of referral from a qualified mental professional (depending on the surgery, 1 or 2 letters may be required)
*Exceptions made for adolescents seeking masculinizing chest surgery; decisions made on a case-by-case basis

Appointments & Location
Appointments & Location
For more information about the program or to make an appointment, please contact the Transgender Surgery & Medicine Program at 216.445.6308.
The Cleveland Clinic Transgender Medicine & Surgery Program has also partnered with several community mental health practices and program in our area and our coordinator will be happy to provide you with a provider or practice referral should you need one outside of Cleveland Clinic.
Location
Our team sees patients at the Center for LGBTQ+ Care, located at the Lakewood Family Health Center in Lakewood, Ohio.
Lakewood Family Health Center
14601 Detroit Ave.
Lakewood, Ohio 44107