Featured Speaker
Featured Speaker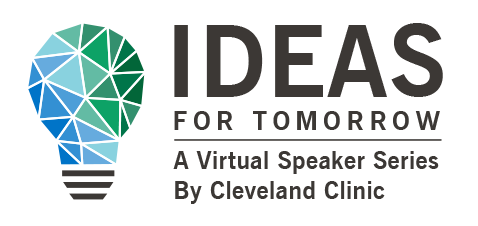 Katie Couric
Award-Winning Journalist, New York Times Best-Selling Author and a Co-Founder of Stand Up To Cancer (SU2C)
Date: Wednesday, June 10th, 2020
Time: 5:00 pm EDT
Journalist and Founder, Katie Couric Media
Ideas for Tomorrow: Katie Couric
Ideas for Tomorrow is a virtual speaker series that provides a forum for the world's most distinguished thinkers, speakers and personalities to engage in a dialogue with members of our community.
Register Now
Biography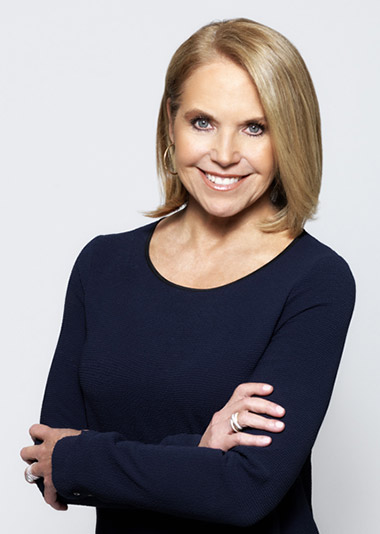 Katie Couric (@katiecouric) is an award-winning journalist, New York Times best-selling author and a co- founder of Stand Up To Cancer (SU2C). Since its launch in 2008, Stand Up To Cancer has raised more than $600 million to support cutting-edge collaborative science and its research has contributed to six new FDA approved therapies.
In 2017, she founded Katie Couric Media (KCM), which has developed a number of media projects, including a daily newsletter, a podcast, digital video series and several documentaries. KCM works with purpose driven brands to create premium content that addresses important social issues like gender equality, environmental sustainability and mental health.
Previous documentaries produced by KCM include: America Inside Out with Katie Couric , a six-part series for National Geographic; Gender Revolution: A Journey with Katie Couric , for National Geographic; Under the Gun , which aired on EPIX; and Fed Up , available on iTunes, Amazon and YouTube. Couric was also the executive producer of Unbelievable on Netflix and is developing other scripted projects.
Couric was the first woman to solo anchor a network evening newscast, serving as anchor and managing editor of the CBS Evening News from 2006 to 2011 following 15-years as co-anchor of NBC's Today show. She also hosted a syndicated show and served as the Yahoo Global News Anchor until 2017.
She has won a duPont-Columbia, a Peabody, two Edward R. Murrows, a Walter Cronkite Award, and multiple Emmys. She was twice named one of Time magazine's 100 most influential people and was a Glamour Magazine woman of the year three times. She has also received numerous awards for her cancer advocacy work; honored by both the Harvard and Columbia schools of public health, the American Cancer Society and The American Association of Cancer Researchers.
In addition to writing The Best Advice I Ever Got: Lessons from Extraordinary Lives Couric's memoir will be published in the Spring of 2021.


#CCIdeas
Upcoming Speakers
Upcoming Speakers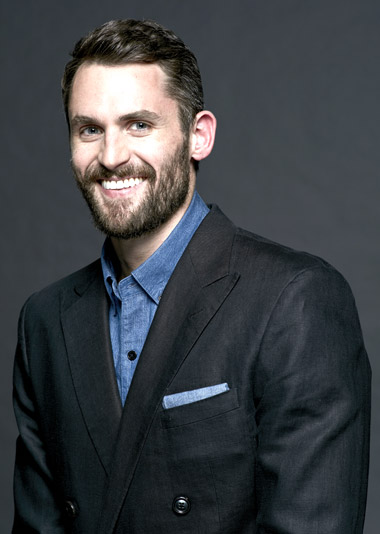 Kevin Love
NBA player for Cleveland Cavaliers,
founder of the Kevin Love Fund
Tuesday, June 16th, 5:00 pm EDT
Biography: Kevin Love
Over the last decade, Kevin Love has taken the league by storm. A unique superstar, Love's career has been highlighted by five NBA All-Star elections, an NBA Championship in 2016, an Olympic gold medal in 2012, and a FIBA World Championship in 2010. He has also become an undeniable force beyond sports as he helps normalize the conversation surrounding mental health and creates an opportunity for others to do the same. After documenting his experience with depression and anxiety in a powerful personal essay on The Players' Tribune, Love quickly evolved into the public spokesperson for mental health awareness among athletes. Continuing his advocacy in this space, he founded the Kevin Love Fund in 2018, a fund dedicated to inspiring people to live their healthiest lives while providing the tools to achieve physical and emotional well-being. Since then, Love has been awarded the Change Maker Award by the Child Mind Institute and the NBA Cares Assist Award, both due to his work in mental health awareness.
Stephen A. Schwarzman
Chairman, CEO and Co-Founder of Blackstone Group
Tuesday June 23rd, 5:00 pm EDT
David Feinberg, MD
Vice President, Google Health
Tuesday, July 28th, 5:00 pm EDT
Brian Grazer
Chairman, CEO and Co-Founder, Imagine Entertainment
Tuesday, August 18th, 5:00 pm EDT
Judy Faulkner
CEO and Founder of Epic Systems
Wednesday, September 2nd, 5:00 pm EDT
Tim Brown
Executive Chair of IDEO
Monday, September 21st, 5:30 pm EDT
Speaker Archives
Speaker Archives
Many thought leaders have participated in the Ideas for Tomorrow speaker series. Previous speakers are listed below along with links to their presentation videos where available.
Dan Schulman
President and CEO, PayPal
David Rubenstein
Co-Founder & Co-Executive Chairman of The Carlyle Group
Larry J. Merlo
President and Chief Executive Officer, CVS Health
Franz Welser-Möst
Music Director
Kelvin Smith Family Endowed Chair
The Cleveland Orchestra
Steve Case & J.D. Vance
Steve Case: Chairman and CEO, Revolution LLC; Co-Founder, America Online; Chairman, The Case Foundation
J.D. Vance: Managing Partner, Rise of the Rest Seed Fund, Revolution, LLC; Author, Hillbilly Elegy – Revolution, LLC
Keven Plank
CEO of Under Armour
Doris Kearns Goodwin
Best-selling author and "America's Historian-in-Chief"
Mindy Grossman
President and Chief Executive Officer, Director of Weight Watchers International, Inc.
General Stan McChrystal
Former Commander of U.S. and International Forces in Afghanistan; Author of Best-Sellers Team of Teams and My Share of the Task; Co-Founder of the McChrystal Group
John Doerr
Chairman, Kleiner Perkins
Ginni Rometty
Chairman, President and CEO of IBM
Siddhartha Mukherjee, MD, DPhil
Oncologist and Author of The Emperor of All Maladies and The Gene: An Intimate History
Satya Nadella
Chief Executive Officer of Microsoft
Sheryl Sandberg
Chief Operating Officer at Facebook
Angela Duckworth
Founder and Scientific Director of the Character Lab
Frederick W. Smith
Founder and CEO of FedEx Corporation
Adam Silver
National Basketball Association Commissioner
Dan Gilbert
Majority Owner of the Cleveland Cavaliers
Fred McLeod
Play by Play Announcer for the Cleveland Cavaliers
David Gergen
CNN Senior Political Analyst; Harvard Kennedy School Professor and Director
David Agus
New York Times Bestselling Author; Physician and Professor of Medicine and Engineering, University of Southern California
Jim Free
Director of the National Aeronautics and Space Administration's John H. Glenn Research Center
Jim Colins
Author and Lecturer
David Gregory
Author and Former Moderator of Meet the Press
Admiral Michael Rogers
Commander, U.S. Cyber Command; Director, National Security Agency/Chief, Cenpal Security Service
Marissa Mayer
Former President & CEO, Yahoo
Candice Bergen
Actress and Author
Jack and Suzy Welch
Executive Chairman of the Jack Welch Management Institute and Author
Lord Norman Foster
Founder of Foster + Partners, Architect
Thomas Friedman
Author & Journalist, The New York Times
Gentry Lee
Chief Engineer for the Solar System Exploration Directorate at the Jet Propulsion Laboratory (JPL) in Pasadena, California
Eric Schmidt and Jonathan Rosenberg
Former CEO of Google, Current Google's Executive Chairman; Google Advisor
Michael Govan
CEO and Walps Annenberg Director
Sebastian Thrun
Co-Founder and CEO, Udacity
Dr. Donald Berwick
Former Administrator, Centers for Medicare and Medicaid Services; Founding CEO, Institute for Healthcare Improvement
Mark Tercek
President and CEO, The Nature Conservancy
Arianna Huffington
Chair, President and Editor-in-Chief, Huffington Post Media Group
Karim Sadjadpour
Author and Middle East Expert
Daniel Yergin
Author and Authority on Energy, International Politics and Economics
Jack Dorsey
Creator, Co-Founder, and Executive Chairman of Twitter, Inc.; Co-Founder and CEO of Square, Inc.
Warren Buffet
Business Leader, Philanthropist
Vladimir Pozner
Russian Journalist and Author
John T. Chambers
Chairman and Chief Executive Officer, Cisco
Kevin Johnson and Michelle Rhee
Mayor, City of Sacramento and CEO/Founder, StudentsFirst
Diane von Furstenberg
Fashion Designer
General Stanley A. McChrystal
Former commander of U.S. and International Security Assistance Forces (ISAF) Afghanistan; Former commander of the Premier Military Counter-Terrorism Force, Joint Special Operations Command (JSOC)
Dr. Ben S. Bernanke
Former Chairman of the Federal Reserve System
General James L. Jones, USMC (Ret.)
National Security Advisor
Dr. Atul Gawande
Practicing Surgeon, Accomplished Writer, Teacher and Speaker
Victor L.L. Chu
Chairman of the First Eastern Investment Group
Dean Kamen
Inventor and Physicist
Craig Mundie
Chief Research and Strategy Officer at Microsoft Corp.
Michael Dell
Chairman of the Board of Directors and Chief Executive Officer of Dell
H. Lee Scott, Jr.
Chairman of the Executive Committee of the Board of Directors of Wal-Mart Stores, Inc. (Walmart)
Tom Kelley
General Manager of IDEO
Michael E. Porter
Glen Bishop William Lawrence University Professor at Harvard Business School
His Excellency Yousef Al Otaiba
Ambassador of the United Arab Emirates to the United States of America and Mexico
Mike Milken
Philanthropist, Chairman of Milken Institute
Doris Kearns Goodwin
World-Renowned Historian
Stephen Kappes
Deputy Director, Central Intelligence Agency
Tom Brokaw
NBC News Special Correspondent
Glenn D. Lowry
Director of The Museum of Modern Art
Steven A. Burd
CEO of Safeway Inc.
Oprah Winfrey
Worldwide Media Leader, Philanthropist and Television Host
J. Craig Venter, PhD
Founder, Chairman and President of the J. Craig Venter Institute
John Glenn
Astronaut and Senator
William McDonough
World-Renowned Architect and Designer
Peter Lewis and Frank Gehry
Architects
Anne Mulcahy
Chairman and Chief Executive Officer of Xerox Corp.
Antonin Scalia
Associate Justice of the United States Supreme Court