Feature Speaker
Feature Speaker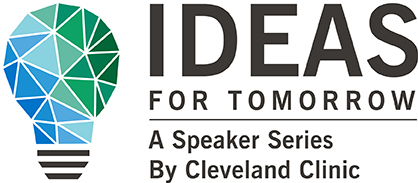 Larry Culp
Chairman and CEO, GE
CEO, GE Aerospace
Date: Tuesday, November 29, 2022
Location: InterContinental Hotel
Time: 5:30 p.m. - 6:30 p.m. EST
Ideas for Tomorrow: Registration
Register below for our event with Larry Culp, Chairman and Chief Executive Officer of GE and Chief Executive Officer of GE Aerospace.
Register Now
Register Now
Biography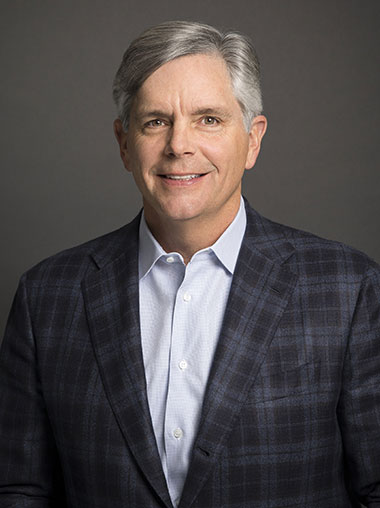 H. Lawrence (Larry) Culp, Jr., is the Chairman and Chief Executive Officer of GE and Chief Executive Officer of GE Aerospace. Larry is GE's twelfth CEO and eleventh Chairman. He joined the GE Board of Directors in April 2018 and was appointed CEO of GE in October 2018. In June 2022, he was appointed CEO of GE Aerospace. As CEO, Larry has led GE's transformation to become a more focused, simpler, and stronger high-tech industrial company.
Under his leadership, GE's total gross debt reduction will be more than $80 billion through 2021 and the company is on track to deliver high single-digit Industrial free cash flow margins in 2023. He has championed lean, bringing a focus on customer value, driving improvements in safety, quality, delivery, and cost, and running the company closer to the customer by creating nearly thirty P&Ls to increase operational visibility. Larry has also led the transformation of GE's portfolio, including the sales of GE Capital Aviation Services (GECAS), Lighting, BioPharma, and the completion of the spin of GE Transportation along with its subsequent merger with Wabtec.
In November 2021, GE announced its plan to form three industry-leading, global public companies focused on the high-growth sectors of aviation, healthcare and energy. Larry will serve as non-executive chairman of the GE healthcare company upon its expected spin-off in early 2023. He will continue to serve as chairman and CEO of GE and CEO of GE Aerospace until the spin-off of the combined GE Renewable Energy and Power businesses, at which point, he will lead the GE aviation-focused company going forward.
Prior to joining GE, Larry served as the President and CEO of Danaher Corporation from 2000 to 2014, and during his tenure the company increased both its revenues and its market capitalization five-fold. Investors and analysts consistently ranked him as one of the top CEOs in annual Institutional Investor surveys, and Harvard Business Review named Larry one of the Top 50 CEOs in the world.
Larry joined Danaher in 1990 at Veeder-Root, becoming President in 1993. He was appointed Group Executive and Corporate Officer in 1995, with responsibility for Danaher's Environmental and Electronic Test and Measurement platforms while also serving as President of Fluke and Fluke Networks. He was named Executive Vice President in 1999, Chief Operating Officer in 2001, and President and CEO in 2001.
Larry is a member and the immediate past chair of the Board of Visitors and Governors of his alma mater, Washington College, and also serves on the Wake Forest University Board of Trustees. Previously, Larry was a Senior Lecturer at Harvard Business School, where he focused on leadership, strategy and general management in the MBA and executive education programs.
A member of Phi Beta Kappa, Larry earned a B.A. in Economics from Washington College and an MBA from Harvard Business School.


#CCIdeas
Upcoming Speakers
Upcoming Speakers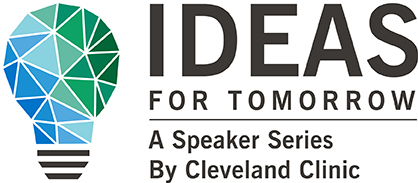 Tuesday, November 29, 2022
Larry Culp
Chairman and Chief Executive Officer, GE
CEO, GE Aerospace
5:30 p.m.- 6:30 p.m. EST
Speaker Archives
Speaker Archives
Many thought leaders have participated in the Ideas for Tomorrow speaker series. Previous speakers are listed below along with links to their presentation videos where available.
Kenneth C. Frazier
Executive Chairman of the Board, Merck & Co., Inc.
Alex Gorsky
Executive Chairman, Johnson & Johnson
Arvind Krishna
Chairman and Chief Executive Officer, IBM
Doug McMillon
President & CEO Walmart Inc
Mellody Hobson
Co-CEO and President, Ariel Investments
Indra Nooyi
Former Chairman & CEO, PepsiCo
Tim Brown
Chair, IDEO
Valerie B. Jarrett
Former Senior Advisor to President Barack Obama
Judy Faulkner
CEO and Founder, Epic
Mike DeWine
Ohio Governor
Brian Grazer
Academy Award-winning producer and Executive Chairman, Imagine Entertainment
David Feinberg, MD
Head of Google Health
Stephen A. Schwarzman
Chairman, CEO and Co-Founder, Blackstone
Kevin Love
NBA player for the Cleveland Cavaliers,
Founder of the Kevin Love Fund
Katie Couric
Journalist and Founder, Katie Couric Media
Dan Schulman
President and CEO, PayPal
David Rubenstein
Co-Founder & Co-Executive Chairman of The Carlyle Group
Larry J. Merlo
President and Chief Executive Officer, CVS Health
Franz Welser-Möst
Music Director
Kelvin Smith Family Endowed Chair
The Cleveland Orchestra
Steve Case & J.D. Vance
Steve Case: Chairman and CEO, Revolution LLC; Co-Founder, America Online; Chairman, The Case Foundation
J.D. Vance: Managing Partner, Rise of the Rest Seed Fund, Revolution, LLC; Author, Hillbilly Elegy – Revolution, LLC
Keven Plank
CEO of Under Armour
Doris Kearns Goodwin
Best-selling author and "America's Historian-in-Chief"
Mindy Grossman
President and Chief Executive Officer, Director of Weight Watchers International, Inc.
General Stan McChrystal
Former Commander of U.S. and International Forces in Afghanistan; Author of Best-Sellers Team of Teams and My Share of the Task; Co-Founder of the McChrystal Group
John Doerr
Chairman, Kleiner Perkins
Ginni Rometty
Chairman, President and CEO of IBM
Siddhartha Mukherjee, MD, DPhil
Oncologist and Author of The Emperor of All Maladies and The Gene: An Intimate History
Satya Nadella
Chief Executive Officer of Microsoft
Sheryl Sandberg
Chief Operating Officer at Facebook
Angela Duckworth
Founder and Scientific Director of the Character Lab
Frederick W. Smith
Founder and CEO of FedEx Corporation
Adam Silver
National Basketball Association Commissioner
Dan Gilbert
Majority Owner of the Cleveland Cavaliers
Fred McLeod
Play by Play Announcer for the Cleveland Cavaliers
David Gergen
CNN Senior Political Analyst; Harvard Kennedy School Professor and Director
David Agus
New York Times Bestselling Author; Physician and Professor of Medicine and Engineering, University of Southern California
Jim Free
Director of the National Aeronautics and Space Administration's John H. Glenn Research Center
Jim Colins
Author and Lecturer
David Gregory
Author and Former Moderator of Meet the Press
Admiral Michael Rogers
Commander, U.S. Cyber Command; Director, National Security Agency/Chief, Cenpal Security Service
Marissa Mayer
Former President & CEO, Yahoo
Candice Bergen
Actress and Author
Jack and Suzy Welch
Executive Chairman of the Jack Welch Management Institute and Author
Lord Norman Foster
Founder of Foster + Partners, Architect
Thomas Friedman
Author & Journalist, The New York Times
Gentry Lee
Chief Engineer for the Solar System Exploration Directorate at the Jet Propulsion Laboratory (JPL) in Pasadena, California
Eric Schmidt and Jonathan Rosenberg
Former CEO of Google, Current Google's Executive Chairman; Google Advisor
Michael Govan
CEO and Walps Annenberg Director
Sebastian Thrun
Co-Founder and CEO, Udacity
Dr. Donald Berwick
Former Administrator, Centers for Medicare and Medicaid Services; Founding CEO, Institute for Healthcare Improvement
Mark Tercek
President and CEO, The Nature Conservancy
Arianna Huffington
Chair, President and Editor-in-Chief, Huffington Post Media Group
Karim Sadjadpour
Author and Middle East Expert
Daniel Yergin
Author and Authority on Energy, International Politics and Economics
Jack Dorsey
Creator, Co-Founder, and Executive Chairman of Twitter, Inc.; Co-Founder and CEO of Square, Inc.
Warren Buffet
Business Leader, Philanthropist
Vladimir Pozner
Russian Journalist and Author
John T. Chambers
Chairman and Chief Executive Officer, Cisco
Kevin Johnson and Michelle Rhee
Mayor, City of Sacramento and CEO/Founder, StudentsFirst
Diane von Furstenberg
Fashion Designer
General Stanley A. McChrystal
Former commander of U.S. and International Security Assistance Forces (ISAF) Afghanistan; Former commander of the Premier Military Counter-Terrorism Force, Joint Special Operations Command (JSOC)
Dr. Ben S. Bernanke
Former Chairman of the Federal Reserve System
General James L. Jones, USMC (Ret.)
National Security Advisor
Dr. Atul Gawande
Practicing Surgeon, Accomplished Writer, Teacher and Speaker
Victor L.L. Chu
Chairman of the First Eastern Investment Group
Dean Kamen
Inventor and Physicist
Craig Mundie
Chief Research and Strategy Officer at Microsoft Corp.
Michael Dell
Chairman of the Board of Directors and Chief Executive Officer of Dell
H. Lee Scott, Jr.
Chairman of the Executive Committee of the Board of Directors of Wal-Mart Stores, Inc. (Walmart)
Tom Kelley
General Manager of IDEO
Michael E. Porter
Glen Bishop William Lawrence University Professor at Harvard Business School
His Excellency Yousef Al Otaiba
Ambassador of the United Arab Emirates to the United States of America and Mexico
Mike Milken
Philanthropist, Chairman of Milken Institute
Doris Kearns Goodwin
World-Renowned Historian
Stephen Kappes
Deputy Director, Central Intelligence Agency
Tom Brokaw
NBC News Special Correspondent
Glenn D. Lowry
Director of The Museum of Modern Art
Steven A. Burd
CEO of Safeway Inc.
Oprah Winfrey
Worldwide Media Leader, Philanthropist and Television Host
J. Craig Venter, PhD
Founder, Chairman and President of the J. Craig Venter Institute
John Glenn
Astronaut and Senator
William McDonough
World-Renowned Architect and Designer
Peter Lewis and Frank Gehry
Architects
Anne Mulcahy
Chairman and Chief Executive Officer of Xerox Corp.
Antonin Scalia
Associate Justice of the United States Supreme Court