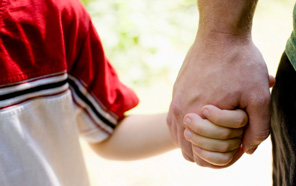 Cleveland Clinic Children's offers access to groups and programs for a variety of physical and emotional health issues, from adolescent health to weight management. We continue to add to these groups as patients, families and staff actively communicate needs with one another.
Cleveland Clinic Children's Healthy Living Programs
Healthy eating and physical activity habits are key to your child's well-being. You can take an active role in helping your child— and your whole family— develop healthy eating and physical activity habits that can last for a lifetime. Cleveland Clinic Children's has resources available to parents and kids to help keep them healthy, from FitYouth to BeWell Kids Clinic and more!
Start with Hello Week
Social isolation is the overwhelming feeling of being left out, lonely or treated like you are invisible. It is a growing epidemic in the United States and within our schools. Excessive feelings of isolation can be associated with violent and suicidal behavior. During the week of February 6 -10, schools and youth organizations from across the country are encouraged to participate in Start with Hello Week. Start with Hello teaches students, grades 2-12, the skills they need to reach out to and include those who may be dealing with chronic social isolation and create a culture of inclusion and connectedness within their school or youth organization.
Pediatric Epilepsy Support Group
This group meets to address the needs of families who are caring for children afflicted with difficult-to-control epilepsy.
Social Work
Our social workers can help improve your access to health resources by providing information about financial assistance, lodging, employment and disability benefits, support groups, online services, and community counseling services. We can also provide individual, group or family counseling.
Medical Billing and Insurance Forums
Because medical billing and insurance often can be confusing, our Patient Financial Services department is holding free educational forums to help families better understand the insurance and billing processes.