Overview
Overview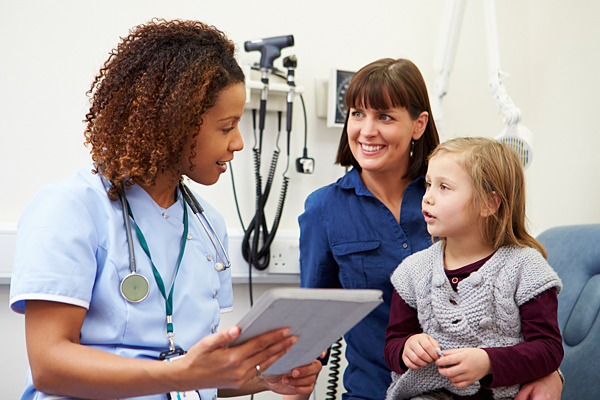 Cleveland Clinic's Department of Obstetrics and Gynecology is consistently ranked as one of the top programs by U.S. News & World Report.
Our adolescent gynecology staff is especially compassionate and skilled in examining girls and young women and in helping parents understand that gynecologic problems are not outgrown – they must be addressed and treated.
Because treating children and adolescents usually requires more than just treating their physical problems, Cleveland Clinic pediatric gynecologists are supported by a comprehensive team of professionals trained to deal with emotional as well as physical changes.
Through treatment and education, our team will help your child develop an honest and open relationship with her doctor that will facilitate the best possible care.
What We Treat
What We Treat
Gynecologic problems can surface at any age from birth through adulthood. More than 500 children and young women visit our Adolescent Gynecology Department each year for diagnosis and treatment of conditions including:
Abnormal bleeding
Birth defects
Congenital development anomalies
Eating disorders
Endometriosis
Hormonal problems
Infections
Menstrual disorders
Neoplasms
Ovarian cysts
Pelvic floor disorders
Pelvic pain
Polycystic ovarian syndrome
Services include endoscopic examination, laparoscopic surgery and Pap tests and colposcopy to evaluate abnormal Pap tests.
Programs
Programs
Single Port Laparoscopic Program for Suspected Pelvic Masses
Through the section of Gynecologic Oncology, selected adolescent patients have access to the only Single Port Laparoscopic Program in Ohio, if necessary. Using this innovative approach, surgeons are able to perform laparoscopic/robotic surgery through a single incision, which improves patient recovery.
Staff
Appointments