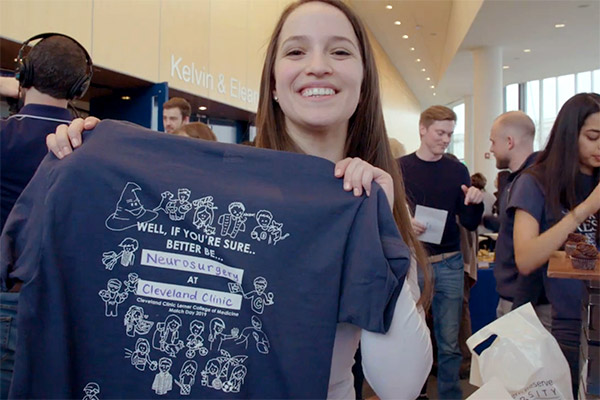 "Match Day," a sentinel event for medical students everywhere, is the day students learn where they'll be headed for residencies.
After students complete their interviews with the programs they are interested in attending, they submit a list of programs ranked in order of their interest to the National Residency Matching Program (NRMP). Graduate medical education residency programs, in turn, submit their lists ranking all the medical school graduates in the order they would like to fill their available program slots.
Through the power of computer technology, students and residency programs are paired in what is commonly known as "the Match." Each medical school has a time-honored tradition of reuniting their graduating students for a celebration at which students receive an envelope identifying the program to which they have been matched. The NRMP has strict rules for the release of this information — it cannot be released before noon on "Match Day," which is usually held the third week of March.
The destinations for CCLCM graduates often include such prestigious organizations such as:
Brigham & Women's Hospital
Cleveland Clinic
Hospital of the University of Pennsylvania
New York-Presbyterian Hospital
Northwestern McGaw
University of California
San Francisco Medical Center
Yale-New Haven Hospital
Johns Hopkins
and Massachusetts General Hospital
With increasing numbers of applicants in the Match pool and minimal change in the number of residency slots, matching to these top organizations is a tremendous accomplishment!
Search the Map