What Makes Our Program Unique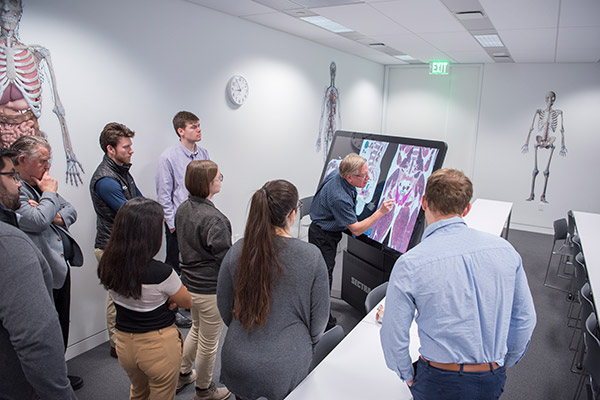 What Makes Our Program Unique
A small class of 32 students a year allows close mentoring from a faculty culled from more than 3,500 Cleveland Clinic staff physicians and scientists.
Students refine their skills as team learners and critical thinkers in an interactive learning environment.
The five-year curriculum includes a 12-month master's level research thesis requirement.
Students have access to graduate courses during substantial time allotted for independent study and have the opportunity to pursue a master's level degree (MS, MPH, MA) in addition to their medical degree.
Students graduate with an "MD with Special Qualification in Biomedical Research" from CWRU.
Each student has both a physician advisor and a research advisor who work with the student to help ensure successful progress through the program.
They learn in a clinical setting with real patients under the supervision of their own longitude preceptor during years 1 and 2.
View curriculum overview book
Student Resources
Student Resources
View pdfs of year to year curriculum, calendars and our dynamic student match map.