About Our Admission Process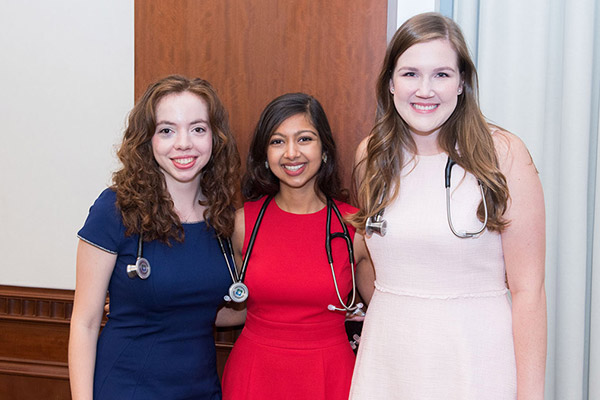 CCLCM is a unique program that is setting new standards for the training of physician investigators. Our goal is to identify the best students from the widest variety of backgrounds to directly impact the future of medical care and understanding of medical science.
We are seeking students who desire to be expert in clinical practice while furthering the frontiers of medicine through scientific inquiry. We expect our graduates to be highly competitive for academic residencies and to pursue careers as physician investigators.
What do we look for when selecting students?
Intellectual achievement.
Interpersonal skills.
Research interest,experience, and enthusiasm.
Diversity.
Demonstrated willingness to sacrifice for others.
Shadowing experience.
Team spirit.
We can't overstate the importance of diversity in bringing varying perspectives to the development of thoughtful physician investigators.
What does the ideal candidate look like?
They are self-starters, motivated learners and effective team members.
They are skilled at written expression and working cooperatively within a diverse group.
They take pleasure in self-reflection and pursuing personal growth.
They enjoy finding new approaches and solutions to problems, even when some pieces of the puzzle are missing and the path to a solution is unclear.
In other words, they love a challenge.
Where can I find helpful resources for navigating the medical school admissions process?
U.S. News & World Report's Medical School Admissions Doctor Blog offers both expert and student voices to guide prospective students in their pursuit of an education in the medical field.