Faculty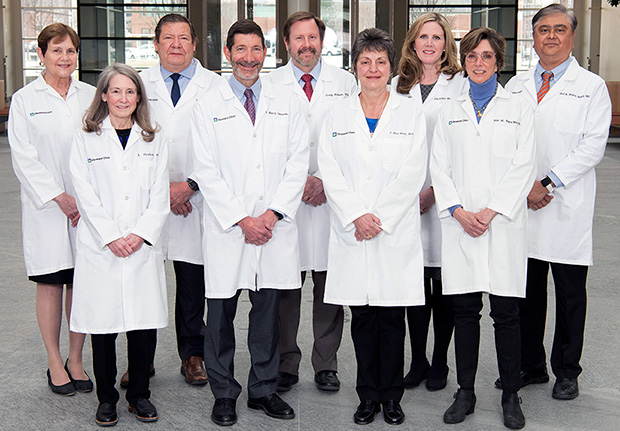 Many of the 3,600-plus Cleveland Clinic staff physicians and scientists serve as faculty members, dedicating their time to teaching and developing future physician investigators. Our medical students consistently report that they are not only graciously welcomed by faculty, but also treated like colleagues.
As a student, you have both a physician advisor and a research advisor who work with you to help ensure successful progress through the program.
Pictured left to right: Christine Moravec, PhD; Linda Graham, MD; Gene H. Barnett, MD, MBA; J. Harry (Bud) Isaacson, MD; Craig Nielsen, MD; S. Beth Bierer, PhD; Christine Warren, MD, MS ('09); Monica Yepes-Rios, MD; Neil Mehta, MBBS, MS.