With heart disease and stroke among the most widespread and costly health problems facing our nation in the early 2000's, emphasis was placed on Cleveland Clinic's ability to attack cardiovascular disease through new biological, electrical, and mechanical breakthroughs. Creating new, powerful opportunities to diagnose, treat, and manage the disease, the enterprise's historical cardiovascular excellence made its main campus a hot spot for innovation and a location of interest to the state of Ohio.
Our Global Cardiovascular Innovation Center (GCIC)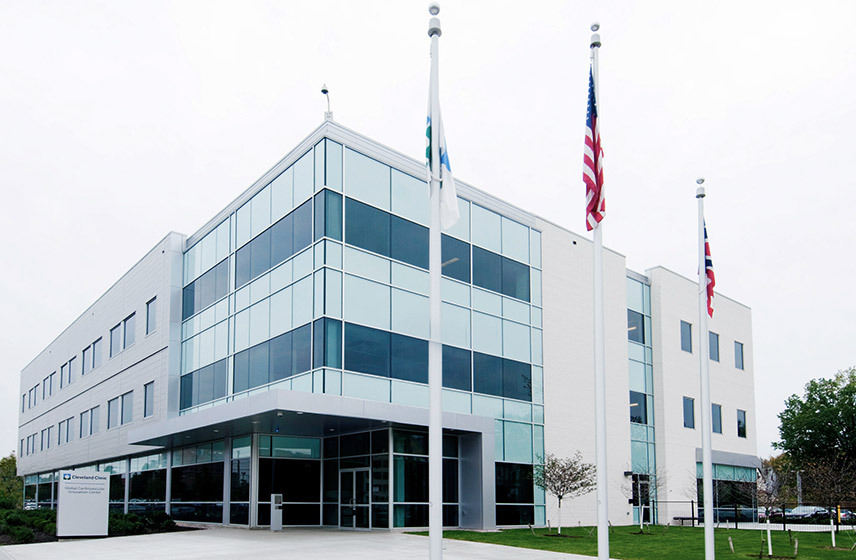 To quell a widening gap between academic center research breakthroughs and deployment of medical products to patients, the state of Ohio's Third Frontier Program awarded Cleveland Clinic a $60 million grant to found the cardiovascular product development consortium that would become the Global Cardiovascular Innovation Center (GCIC). Founded in 2007, GCIC was the first Wright Mega-Center of Innovation under this program.
In support of its mission to be an international leader in developing, incubating and commercializing cardiovascular technology, GCIC, in collaboration with Cleveland Clinic and the Fairfax Renaissance Development Corporation, built an incubator facility to house start-up companies developing innovative solutions for the diagnosis and treatment of cardiovascular disease. Upon completion, GCIC became one of the first cardiovascular healthcare focused incubators in the U.S.
The focus on a common application area has provided important opportunities to collaborate, share best practices and resources, and enhance the probability of success. While many tenants have focused on the heart and vascular space, GCIC has since opened its doors to companies of various biomedical disciplines.
Our Successes
Since the beginning of operations in early 2007 through December 2019, GCIC, with the help of its incubator facility, achieved significant success in promoting and supporting technology-based economic development throughout the state.
Commercial Support & Success
Commercial Support & Success
Formally evaluated over 230 technologies and provided funding totaling $24.6M for development of 60 innovative cardiovascular products.
Supporting 47 different companies and 8 research institution-based projects throughout the state.
17 new businesses attracted to and continuing operations in Ohio, plus 11 additional attracted companies operated in Ohio on a temporary basis, bringing new key design, manufacturing, and business resources to the state.
Product Development & Testing
Product Development & Testing
Providing product management and business development support by industry-experienced staff.
Operating preclinical investigation facilities to evaluate and demonstrate product developments.
Resulting in 29 new products in the market or currently being evaluated in clinical trials where they are serving the diagnostic and therapeutic needs of patients worldwide.