Welcome to the 2020 Presidential Debate
From Case Western Reserve & Cleveland Clinic
From Case Western Reserve & Cleveland Clinic
Dear friends,
We are honored to welcome you to this presidential debate at our shared Health Education Campus (HEC). The design of the HEC emerged from our shared vision to transform health education, to bring students together and prepare them to solve complex health problems.
We can think of no better place for the first presidential debate of 2020. The pandemic has highlighted the critical importance of healthcare and scientific discovery in unprecedented ways. Debates are integral to a functioning democracy and we're proud to serve as the hosts for such a consequential moment for the nation.
We would like to thank all attendees for entrusting us with your health and safety, and for your cooperation with our safety protocols. We would also like to thank Governor Mike DeWine and Cleveland Mayor Frank Jackson for their leadership throughout the pandemic, and the Commission on Presidential Debates for this tremendous opportunity.
Sincerely,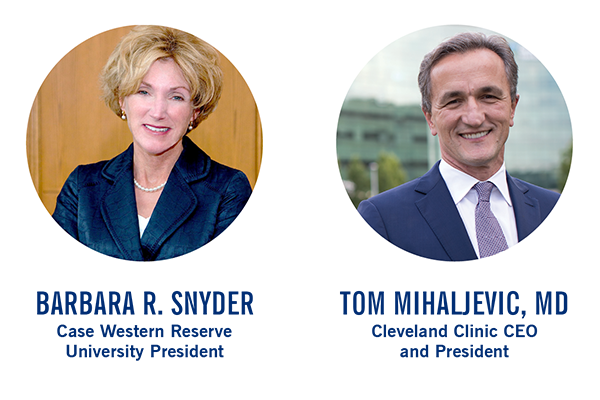 From Ohio Governor Mike DeWine
From Ohio Governor Mike DeWine
Dear friends,
As Governor of Ohio it is my pleasure to welcome you to the Buckeye state.
With its 18 electoral college votes, Ohio has historically played an important role in national politics. In fact, our state has chosen the winner in every presidential election since 1964.
Ohio has also been referred to as the "Mother of Presidents." Seven U.S. presidents were born in Ohio: Ulysses Grant, Rutherford Hayes, James Garfield, Benjamin Harrison, William McKinley, William Howard Taft and Warren G. Harding. And an eighth, William Henry Harrison, lived most of his adult life in Ohio.
Ohioans are an engaged electorate and always willing to hear diverse opinions and ideas. First Lady Fran DeWine and I thank the Commission on Presidential Debates for this incredible honor to showcase Ohio to the world, and also Case Western Reserve University and Cleveland Clinic for hosting this debate.
Very respectfully yours,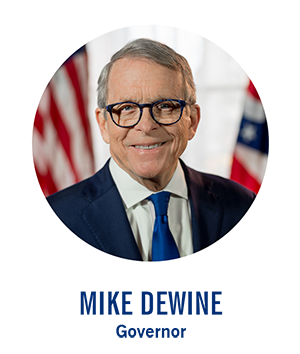 From Cleveland Mayor Frank G. Jackson
From Cleveland Mayor Frank G. Jackson
Dear Debate Participants and Members of the Media,
Welcome to the City of Cleveland, host of the first presidential debate of the 2020 election cycle. Cleveland has a proven track record of hosting successful large-scale events, including the 2016 Republican National Convention, the 2014 International Gay Games, and the 2015, 2016 and 2017 NBA Finals.
Cleveland is home to venues like the Rock & Roll Hall of Fame and Museum, the Cleveland Museum of Art, JACK Cleveland Casino, and unique dining experiences and nightlife on East Fourth Street, the Warehouse District, West 25th Street, Little Italy, Larchmere and the Flats among others.
Thank you for your participation in this important event.
Sincerely,