The Event
Presidential candidates will take the stage September 29 for a 90-minute debate — the first of the 2020 election.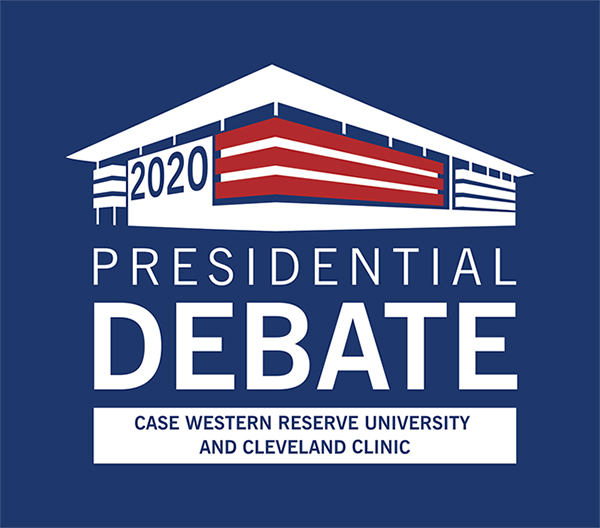 The Health Education Campus of Case Western Reserve University and Cleveland Clinic will host the first presidential debate Tuesday, September 29, in its Sheila and Eric Samson Pavilion.
The site was selected by the Commission on Presidential Debates after the original host, the University of Notre Dame, withdrew because of the complexities COVID-19 created for its fall semester. Case Western Reserve also is deep in COVID-19 preparations, but the partnership with Cleveland Clinic – and the distance of the Health Education Campus from the university's main campus – makes co-hosting more feasible.
In addition, the Commission on Presidential Debates retained Cleveland Clinic earlier this year to serve as its Health Security Advisor for all of the fall's debates.
This year's event will mark Case Western Reserve's second engagement with the Commission on Presidential Debates; in 2004 the university hosted the Vice Presidential debate between Dick Cheney and John Edwards in the Veale Convocation Recreation and Athletic Center. About 43.6 million people watched the October 5 discussion; viewing projections for this year's event exceed 100 million.
The 90-minute debate begins at 9 p.m. EDT without commercial breaks and will be broadcast by the White House pool networks.