Why Choose Us
Why Choose Us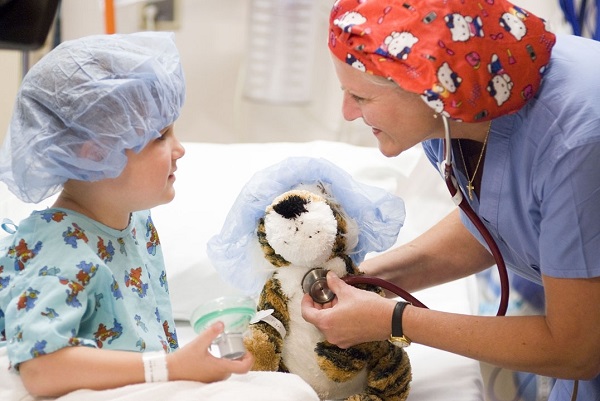 Cleveland Clinic Children's Child Life Department recognizes that hospitalization and illness can be a stressful and scary time for both pediatric patients and their families. Our Child Life Specialists work alongside the medical staff to help children and their families understand and manage healthcare experiences.
Child Life Specialists are highly trained, skilled professionals who:
Have a bachelor's or master's degree, with an educational emphasis on human growth and development, education, psychology or a related field of study.
Completed a supervised 600-hour clinical internship, passed an examination and adhere to a minimum standard for continued professional development.
Adhere to a code of ethics and standards established by the Child Life Council, a national organization which administers the process for obtaining the Certified Child Life Specialist (CCLS) credential.
What We Treat
What We Treat
Child Life Specialists use a variety of techniques to help young patients understand and cope with their medical experiences. Our services are provided at no charge to pediatric patients and their families. During your child's stay, you and your child have access to a wide range of activities.
Pediatric patients and parents may seek our Child Life Specialists to provide guidance for some of the following medical experiences:
Behavioral modification programs to encourage success with a new medical regimen.
Chronic illness.
Emotional support provided during your child's medical procedure(s).
Preparing your child for surgery, specific tests or procedures.
Providing education for a new diagnosis tailored to your child's developmental age/level.
Providing support to siblings and other family members.
Traumatic accident.
Programs
Programs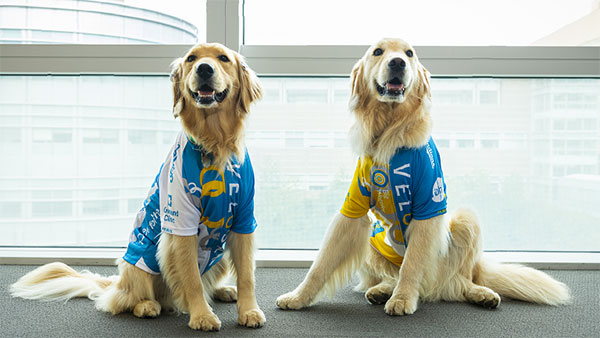 Child Life interventions are determined on an individual basis and may include:
Pediatric Medical Preparation and Pre-Surgery Teaching: We provide age appropriate medical and pre-surgery teaching to help alleviate a child's fears, anxiety or misconceptions.
Support During Procedures: We help reduce pain and anxiety during medical procedures by using techniques such as distraction, guided imagery and relaxation exercises.
Therapeutic Play Activities: Specialists provide therapeutic play activities to help normalize the hospital environment. Therapeutic play activities can occur at bedside or in the playroom.
Medical Play: Medical play is provided to help children become more comfortable with medical equipment and the hospital.
Diversional Activities: Toys, art and craft activities, board games, books, movies and video games are available for use in the playroom or at the child's bedside.
Support for Brothers and Sisters: Specialists are available to help siblings understand what is happening and how to work through their feelings and concerns regarding their brother or sister.
Facility Dog Program: Cleveland Clinic Children's "Dogs for Joy" program was established through collaboration with The Joy in Childhood Foundation and Petsmart Charities. Our full-time facility dogs, Kid and Trotter see patients with their Child Life Specialist handlers in our pediatric outpatient center and inpatient hospital. Learn more about Kid and Trotter.
Benefits
Benefits
Pediatric tools for coping
Child Life Specialists help infants, children, and teens cope with stress and anxiety associated with a healthcare experience. We ease fears and concerns by providing opportunities for developmentally appropriate play and interaction, therapeutic play, and psychological preparation in the following clinical areas.
Emergency Department (Hillcrest & Fairview hospitals only).
Inpatient Units.
Neonatal Intensive Care Units (NICUs).
Outpatient Clinics (select clinics - main campus only).
Radiology.
Surgery.
The Playroom
The Playroom is a designated "safe" area for pediatric patients and families where they can play, learn, socialize, and forget about the worries of hospital life.
The Playroom is a "medical free" zone meaning no medical procedures or discussions are allowed to take place without the child's permission.
The Playroom has toys, books, art and craft materials, movies and video games for patients and families use. If pediatric patients are unable to visit the playroom, these items are available for use at bedside.
Our Team
Our Team
Child Life Management
Huma Moulvi, MBA, CCLS – Main Campus Child Life Manager
Tiffany Gray, MS, CCLS – Regional Child Life Manager
Cleveland Clinic Main Campus
Child Life Specialists at Cleveland Clinic Main Campus provide support to all inpatient pediatric units as well as the Department of Pediatric Gastroenterology, radiology, same day surgery and others. Contact the Main Campus child life team via email childlifemaincampus@ccf.org or call 216-445-6454.
Fairview Hospital
Fairview Hospital Child Life Specialists provide support to all inpatient pediatric units as well as same day surgery, radiology and the emergency department. Contact the Fairview Hospital child life team via email fairviewchildlife@ccf.org or call 216-476-7216.
Hillcrest Hospital
Hillcrest Hospital Child Life Specialists provide support to all inpatient pediatric units as well as same day surgery, radiology, emergency department and children of our adult patients. Contact the Hillcrest Hospital child life team via email hillcrestchildlife@ccf.org or call 440-312-7737.
Ambulatory Surgery Centers
Contact the Ambulatory Surgery Center team via email CLTour@ccf.org or call 216-445-6454.
Resources
Resources
Spotlight on Child Life
Helpful Links
Child Life Student Information