Overview
Overview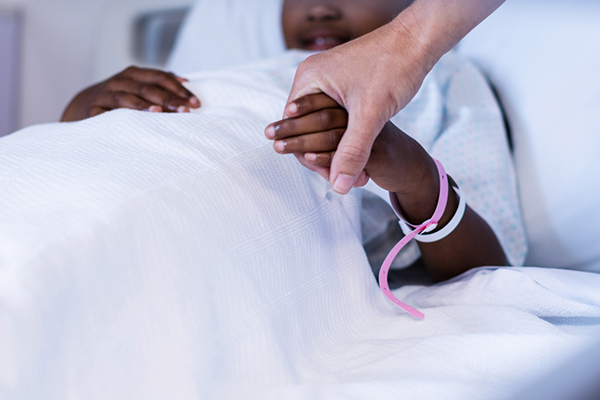 Our Mission for Pediatric Palliative Care at the Cleveland Clinic Children's is to provide compassionate family-centered care to children of all ages facing complex, chronic, or potentially life-threatening conditions while supporting and educating caregivers. The team will advocate to promote quality of life, enhance comfort, alleviate suffering, and foster coordination of care.
Our Pediatric Palliative Care team works with children and families at multiple Cleveland Clinic campuses. We provide resources and support information for families during and after hospitalizations.
What We Treat
What We Treat
Pediatric palliative care is both a philosophy and method to deliver compassionate and consistent care for infants (even prenatally), children, adolescents, and young adults with life-threatening and chronic complex conditions and their families. The care focuses on:
Enhancing quality of life.
Minimizing suffering.
Providing opportunities for personal and spiritual growth.
Palliative care and curative care are most beneficial and effective for families when offered together. Management of pain, nausea, and distressing symptoms are of importance starting at diagnosis and continuing throughout the child's illness. Palliative care also provides an opportunity for communication among caregivers, assisting families and children in making educated choices about medical decisions.
Benefits
Benefits
Pediatric pain management or other services
Pediatricians and pediatric subspecialty can help your child find relief from symptoms such as pain, difficulty breathing, or nausea.
Pediatric medical decision-making assistance
Medical information can be confusing, conflicting, and scary especially when multiple health problems must be addressed. Our team can help you understand the information so you can make the most informed decisions for your child and your family. The Pediatric Palliative Care team acts as a support to families and their primary doctors, facilitation education and communication to assure the best care.
Access to emotional support team
Child life specialists, social workers, and child psychologists are available to help with concerns such as how to cope with the new hospitalization and feelings, explain things to your child, and communicate with other children in the family.
Multidisciplinary approach to pediatric palliative care
We support the primary medical team in meeting the needs of both child and family. Associates in the departments of Social Work, Behavioral Health, Child Life, Art and Music Therapy, and Spiritual Care provide additional support for families and patients.
Our Team
Our Team
Not pictured:
Sarai Fenik, CNP
Ashley Ison, CNP
Kathleen Williams, Case Management Social Worker
Appointments
Appointments
To schedule an appointment, please call 216.444.7016.
Hours of operation: 8 a.m. to 4:30 p.m. weekdays.
Resources
Resources
Hospice of the Western Reserve Pediatric Palliative Care Team
Palliative care is provided by a transdisciplinary team that works closely with a child's own physician and a team of expert pediatric physicians from leading health organizations, in order to create an individual plan of care. Care is provided wherever the child lives—at home, in a residential facility or hospital or at a hospice care center.
Hospice of the Western Reserve can help families navigate the healthcare system, make decisions and access benefits. The pediatric team works to support families by helping them manage care, prepare for life transitions and cope with sadness and other difficult emotions.
National Hospice and Palliative Care Organization (NHPCO) / Children's Project on Palliative/Hospice Services (ChiPPS)
NHPCO/ChiPPS, has been committed to making the best-known practices in pediatric palliative and hospice care more widely available to care providers and increasing the availability of state-of-the-art services to families.
The NHPCO website provides resources for healthcare providers and families regarding information for education, access, and awareness to pediatric palliative care.
Perinatal resources
Bereavement Services
Bereavement Services
Cleveland Clinic Children's Compassionate Hearts program was created in 2012 by the Pediatric Palliative Medicine and Child Life teams as a bereavement program to help grieving families with the loss of their child. During a 12-month period following a child's untimely death, the family will be provided with informational and inspirational resources to help them cope with their loss.