Overview
Overview
Has your child received an attention-deficit/hyperactivity disorder (ADHD) diagnosis? Are you worried about having them start medication? Or do you think the medication they're currently taking isn't as effective as it should be? You're not alone. Many parents have these concerns.
Cleveland Clinic Children's ADHD Medication Monitoring Program is designed to make it easier for you to determine the best ADHD medication for your child as our in-house ADHD specialists work to find the optimal dose.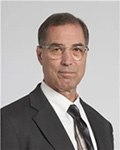 Michael Manos, PhD
Clinical Director, ADHD Center for Evaluation and Treatment
Program Benefits
Get answers sooner
Finding the best ADHD medication and dosage for your child typically takes months, but our program only needs five weeks to safely and effectively identify the best treatment option for them.
Close monitoring
We use a comprehensive system to closely monitor your child at home and at school to learn how they're doing on their new medication.
There when you need us
You'll have access to an ADHD specialist at any time to answer your questions and address any concerns.
Easily filled prescriptions
Our internal pharmacy will package your child's customized medication and deliver it directly to your doorstep.
FAQs
FAQs
How do we get started?
You first need an ADHD medication consult. Call 216.444.KIDS(5437) to schedule an appointment with a Cleveland Clinic Children's pediatrician.
Where do pediatricians perform ADHD medication consults?
What if my child's pediatrician is not with Cleveland Clinic Children's?
That's okay! Your child can still enroll in the program by meeting with a Cleveland Clinic Children's pediatrician for an ADHD medication consult. Call 216.444.KIDS(5437) to schedule an appointment with one of our pediatricians.
How long will the process take to reach an optimal dosage for my child?
Our program is a 5-week medication trial.
How many visits/appointments will there be?
To begin, you and your child will meet with a Medication Monitoring Program physician in-person. Over 5-weeks you will have three visits with an ADHD clinician (these visits can be done virtually or in-person).
How long are the appointments?
Appointments normally take 30-45 minutes, but can last up to an hour and are scheduled on Thursdays and Fridays.
Is my child's teacher involved?
Yes. We will discuss how to enroll your child's teacher in the process during your first visit with the ADHD clinician.
How is this program different than traditional ADHD methods?
Prescribe and wait is a traditional method that's normally used for ADHD. The Medication Monitoring Program monitors your child on a consistent basis and adjusts their medication/dosage, as needed. We utilize a standardized approach to monitoring a child's response to medication.
41% of patients achieve optimal dose with traditional methods, but 96% of patients achieve an optimal dose with our program.
Parent Resources
Clinical Resources
Appointments
Appointments
Call 216.444.KIDS(5437) to make an ADHD medication consult with one of our pediatricians.
Any questions? Call 216.448.6310.