Overview
Overview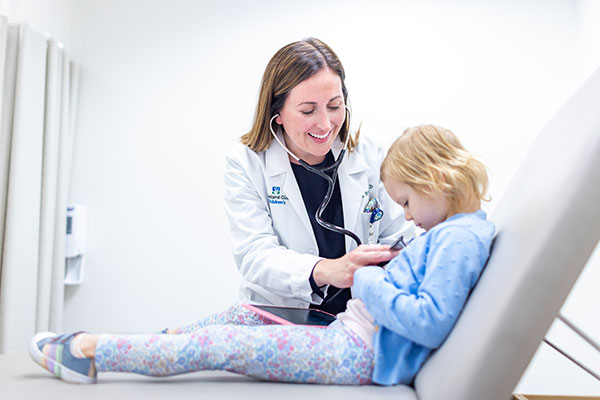 Cleveland Clinic Children's Center for Pediatric Allergy is committed to our patients and families receiving the most current treatment options and programs.
We provide pediatric patients easy access to either scheduled or emergency medical services. Pediatric allergy patients also have the choice of being seen at the main campus or at one of our community hospitals or family health center locations.
The Center for Pediatric Allergy provides a variety of outpatient and inpatient services for children through the age of 21, suffering from common and unusual allergic and immunologic disorders.
We are actively involved in allergy research to ensure child and adolescent patients receive leading edge treatment and care.
What We Treat
What We Treat
Our inpatient and outpatient testing, diagnosis and treatment plans are available for the following allergy related problems:
Inherited immune deficiencies
Medication allergies
Recurrent infections
We offer a complete outpatient allergy diagnostic testing services including:
Immunologic evaluation
Ingestion challenge testing
Pulmonary function testing
Tympanometry
We also offer specific allergic or immunologic treatment including desensitization and intravenous gamma globulin.
Programs
Programs
Allergy Clinic
Our allergy clinic provides a number of diagnostic test and evaluations to help children with a variety of allergy problems. We also see young patients with recurrent infections and other problems related to immune deficiency.
Staff
Appointments & Locations