Find an Emergency Department Near You
Find an Emergency Department Near You
When To Go To the Emergency Department
When To Go To the Emergency Department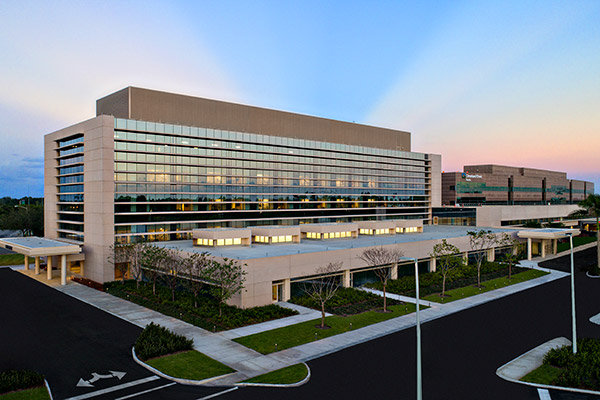 When immediate medical care is critical, rely on the experience of the emergency team at Cleveland Clinic Florida. Serving Weston and Broward County, FL, our newly expanded emergency department allows us to provide care to patients 24 hours a day, seven days a week and is staffed by board-certified emergency medicine physicians.
For the past several years, the volume of ER patient visits has exceeded 40,000 annually, and we treat emergencies ranging from broken bones to heart attacks to strokes. Our recently completed expansion allows us to accommodate up to 70,000 patient visits each year and with new state-of- the-art imaging equipment in the ER, we are able to diagnose and treat patients efficiently and effectively. In addition to serving a higher volume of patients, the expansion means that more stroke and cardiac patients can benefit from our unique model of care. Our experienced team of emergency physicians and nurses are dedicated to providing high quality patient-centered care for our community.
Cleveland Clinic Florida's newly renovated emergency department features 42 treatment rooms to accommodate patients and three triage stations that are used by the team to quickly assess patients in order to provide the appropriate level of care. To further expedite patient care, we have 10 fast-track bays to provide efficient service, which involves placing medical staff members at the front door of the Emergency Department in order to take non-critical patients to a room where they can be registered and immediately seen by healthcare professionals. In addition, two resuscitation bays with state-of-the-art medical gas booms are now provided to resuscitate patients with the most severe medical conditions. Non-critical patients are kept vertical which means they sit upright while receiving treatment. As a result, rooms with high-tech medical equipment are more readily available for critical cases. All patients will now have access to natural light through elevated windows along the department's central space and windows in each of the 24 observation bays which facilitate comfort and a healing environment.
How To Get There
Cleveland Clinic Florida
2950 Cleveland Clinic Boulevard
Weston, Florida 33331