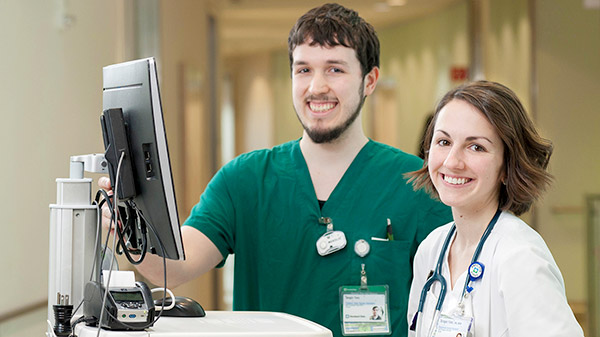 Cleveland Clinic Florida is home to more than 700 dedicated nurses providing care in both inpatient and ambulatory settings. Our nurses have access to a variety of educational opportunities, including:
Comprehensive nursing onboarding and orientation process
American Heart Association courses
Critical Care and Progressive Care programs
Perioperative training courses
Oncology courses
Arrhythmia interpretation courses
Disaster management
Informatics and computer skills training
Nursing grand rounds
Opportunities to earn CEU's for most offerings
In addition, our Professional Nurse Career Ladder and substantial tuition reimbursement programs offer nurses the opportunity to grow both professionally and personally.
Quality, Recognition & Accreditation
Nursing at Cleveland Clinic Florida, Weston
Cleveland Clinic Florida, Weston is proud to have achieved Pathway to Excellence® designation from the American Nurses Credentialing Center in 2013 and again in 2017. This designation is awarded to nursing organizations that have demonstrated a well-established culture of shared decision making, patient safety, and excellence in nursing care.
Nurses at Cleveland Clinic Florida, Weston serve their patients and the community through the guiding principle of Patients First and to the highest quality compassionate care through the use of the Zielony Nursing Institute's Professional Practice Model. The model's components of quality and patient safety, professional development and education, healing environment, and research and evidence based practice serve as the foundational tenets for nursing care rendered throughout the organization.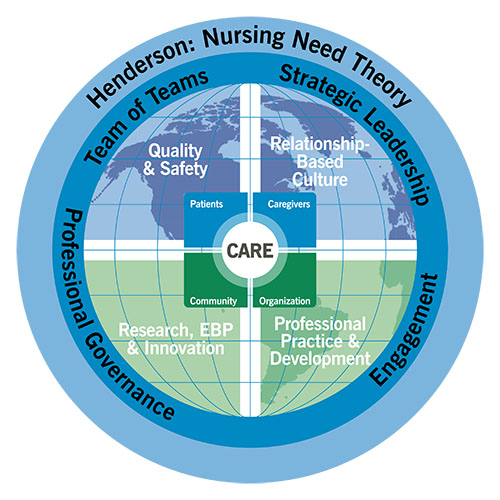 Who We Are
The hospital at Cleveland Clinic Florida's main campus is located in Weston, Florida with ambulatory clinic locations in Parkland, Coral Springs, Wellington, West Palm Beach and Palm Beach Gardens. It is a not-for-profit, multi-specialty, academic medical center that integrates ambulatory clinics and hospital care with research and education. The hospital and clinics which are part of the Cleveland Clinic Enterprise, provides care in more than 55 specialties and has over 800,000 patient visits annually.
Cleveland Clinic Florida's main campus in sunny tropical South Florida, serves as an ideal gateway for Latin America and the Caribbean. Its nurses take pride in servicing not only their hospital and clinic based patients, but also their local and international communities. The diversity of the nurses at Cleveland Clinic Florida are a reflection of the communities they serve and positions them to provide comprehensive, culturally sensitive care to meet all their patient's diverse and individualized needs.
Career Opportunities
Looking for an opportunity in the medical, professional or administrative field? We can provide a career path that will help you grow.
Please visit our Careers site for a current list of open positions at Cleveland Clinic Florida locations or stay tuned for upcoming hiring events. Thank you for your interest in Cleveland Clinic.