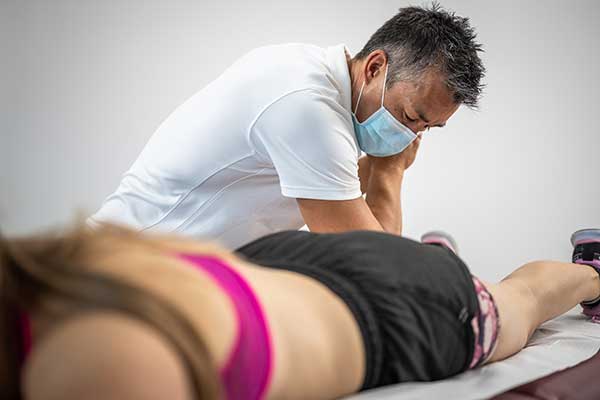 Cleveland Clinic Martin Health & Fitness Centers have licensed massage therapists to help with your post-workout recovery and overall wellness. Massage is generally considered part of integrative medicine and is increasingly offered alongside standard treatments for a wide range of medical conditions and situations.
Massage Benefits Can Include
Reducing stress and increasing relaxation.
Reducing pain and muscle soreness and tension.
Improving circulation, energy and alertness.
Lowering heart rate and blood pressure.
Improving immune function.
Request more information on our massage therapy services.
Our Masseuses
Our licensed massage therapists can help you choose the massage type and style that is right for you:
Shauntel, LMT.
Kristinya, LMT.
Massage Menu and Pricing
We offer a number of massage types and styles to suit your needs, at affordable prices:
Members
$48 for 30 minutes.
$70 for 60 minutes.
$90 for 90 minutes.
Non-members
$53 for 30 minutes.
$75 for 60 minutes.
$95 for 90 minutes.
Types of Massages
Shoulder and neck pain.
Low back Pain.
Frequent headaches or migraines.
Restricted range of motion.
Chronic achiness or stiffness.
Swedish.
Therapeutic.
Trigger point therapy.
Myofascial release.
Plantar fasciitis.
Scar tissue massage.
Massage Styles
Swedish massage
This is a gentle form of massage that uses long strokes, kneading, deep circular movements, vibration and tapping. It helps you feel relaxed and energized.
Deep massage
This massage technique uses slower, more-forceful strokes to target the deeper layers of muscle and connective tissue. It's commonly used to help with muscle damage from injuries.
Sports massage
This is similar to Swedish massage, but it's geared toward people involved in sport activities to help prevent or treat injuries.
Trigger point massage
This massage focuses on areas of tight muscle fibers that can form in your muscles after injuries or overuse.