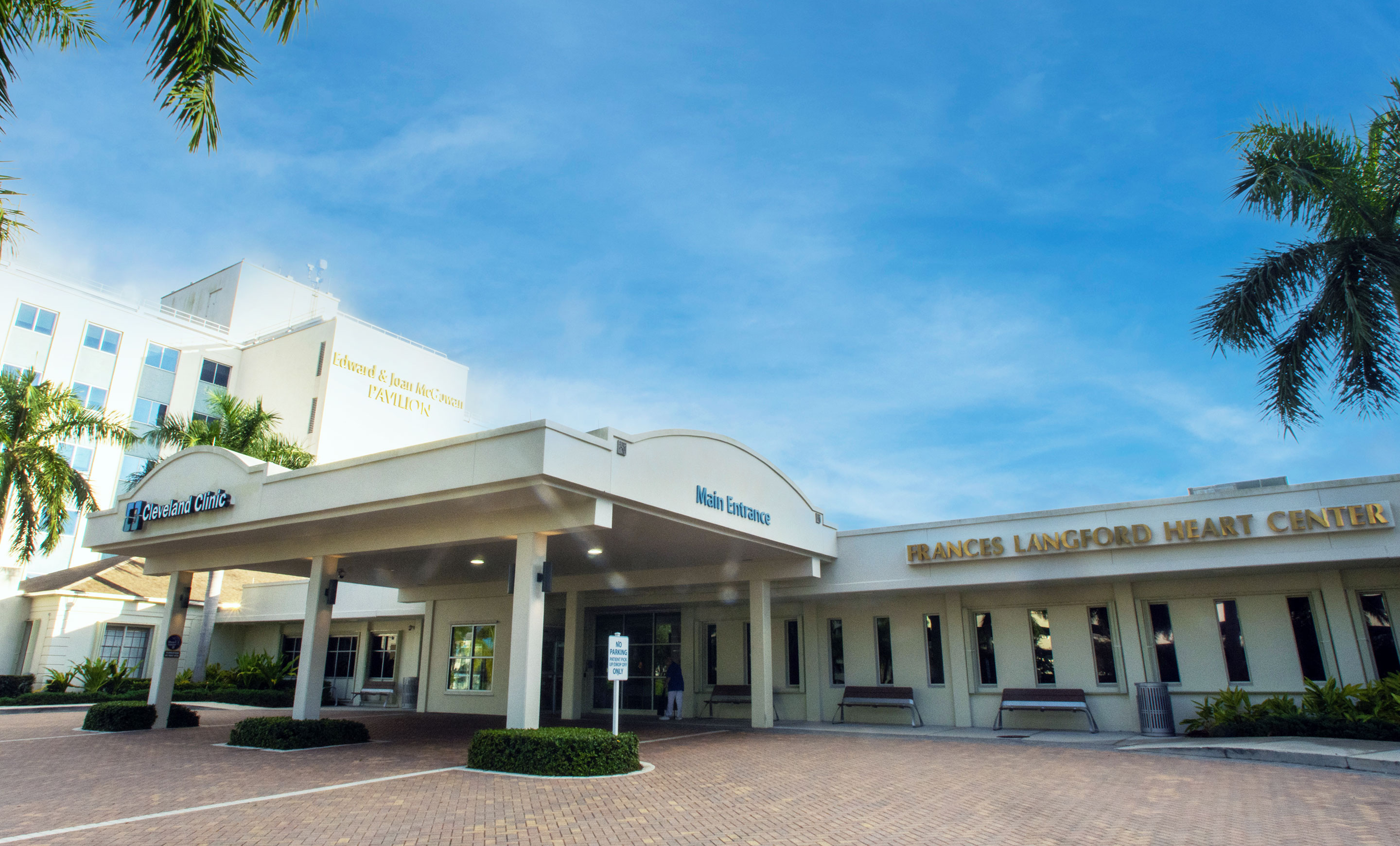 Founded in 1939 as Martin County Hospital, a portion of the original structure is included in the current facility which features 244 beds. Cleveland Clinic Martin North Hospital treats patients with major illnesses or injuries and life-threatening symptoms; the emergency department is staffed 24 hours a day with emergency medicine physicians, physician assistants and emergency nurses.
The campus is home to the Frances Langford Heart Center, the Back and Spine Center, the Robert and Carol Weissman Cancer Center, the Minimally Invasive Surgery Center and the Martin Health System Center for Bariatric and Metabolic Surgery.
The hospital also features a newly-renovated emergency room, which will accommodate our growing community and provide an enhanced patient experience. Phase one of the renovation offers a bright new space featuring larger, all-private exam rooms developed with patient comfort and safety in mind. It also was designed to create an efficient working area for caregivers. Phase two is expected to be completed in Fall, 2020 and will double the size of the transformed emergency department.
In addition to these featured centers and services, Cleveland Clinic Martin North Hospital also offers the following specialties:
Clinical Research
Diagnostic imaging, CT
GI/Endoscopy
General and specialized inpatient surgery
Inpatient oncology
Labor and delivery
Laboratory services
Neonatal intensive care unit
Outpatient surgery