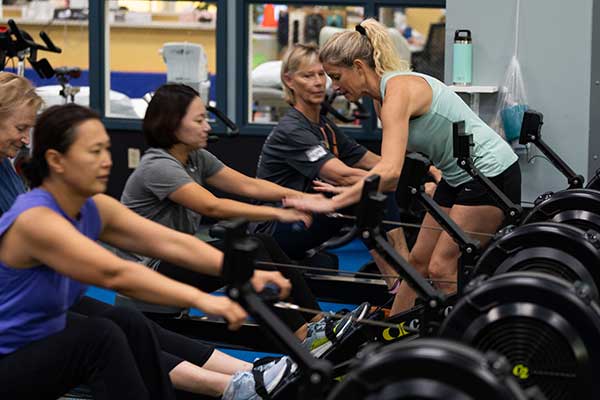 Fitness Programs Included With Membership
Certified professionals will meet with you one-on-one to assess your fitness level, understand your goals and customize a plan to help you achieve them. Members will receive the following benefits and assessments:
Cardiopulmonary fitness test.
Muscular strength and flexibility test.
Blood pressure check.
Height, weight and body fat check composition.
Personalized exercise program.
Tips on the correct way to operate equipment.
Unlimited group exercise classes
Group exercise classes are open to all members, offered at a variety of times and suitable for all fitness levels. There is no charge for classes listed on the group exercise schedule. Approximately 65 classes are offered weekly in our studios. Classes are subject to change based on interest and class size.
Youth programs
Children ages 8 and up can participate in most Cleveland Clinic Martin Health fitness classes, with parental/guardian supervision.
Childhood nutrition and exercise program
This is a 10-week exercise and nutrition program offered to children ages 9–13 years of age whose body weight is greater than the 80th percentile, and their parent or guardian. The program is usually offered once a year and includes a 3-month membership, a fitness assessment and individual sessions with a fitness professional. For more information call 772.781.2722.