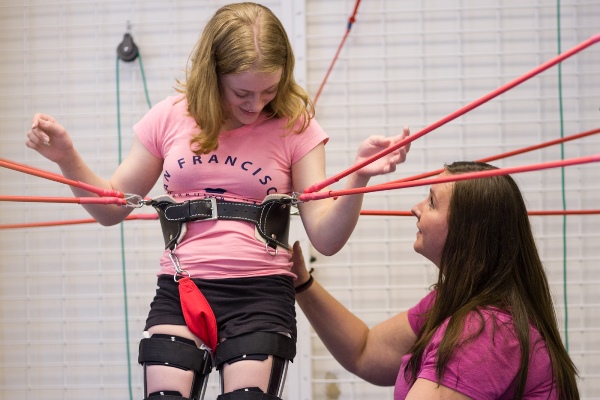 The Structured High Intensity Neuromotor Episode (SHINE) is a high intensity therapeutic program which offers an alternative method of therapy. The SHINE program aims to provide more frequent, longer duration treatment sessions in order to meet the following goals:
Maximize functional gains.
Attain new skills.
Focus on specific task training.
Allow for repetition to build strength and motor planning.
This intensive therapy model is most beneficial for children who have recently experienced a change in functional status, those who which to target specific therapy goals, those who have plateaued in their current therapies, and those who want to bring their skills to the next level.
The program is six weeks in duration, 3 days per week, 3 hours per days. Each day consists of one hour of individual physical therapy, one hour of individual occupational therapy and one hour of co-treatment. Therapy services are performed in both the traditional therapy gym as well as in the pool. This program is ideal for children 3-15 years of age with varying diagnoses. Children must be able to tolerate the intensive therapy model and caregivers must be invested in the strong home programming component and present for sessions.
For more information on our program, please call 440.448.6540
Location