Overview
Overview
Cleveland Clinic Mercy Hospital became a full member of the Cleveland Clinic health system on Feb. 1, 2021, and is sponsored by the Sisters of Charity of St. Augustine. Founded in 1908, the Catholic faith-based medical center operates a 476-bed hospital in Canton and outpatient locations in Alliance, Carroll County, Jackson Township, Lake Township, Louisville, Massillon, North Canton, Plain Township and Tuscarawas County.
Mercy Hospital has 620 members on its Medical Staff and employs 2,800 caregivers. Mercy received an "A" in the most recently published safety grades by the Leapfrog Group.
Mission, Vision and Values
Mission, Vision and Values
Learn more about Cleveland Clinic's mission to provide better care of the sick, investigation into their problems, and further education of those who serve.
Community Outreach
Community Outreach
In 1908, The Sisters of Charity of St. Augustine joined with area physicians to convert President McKinley's former home into Stark County's first and only faith-based hospital. Over a century later, Mercy Hospital continues to be responsive to the needs of the community.
Mercy Hospital follows the Catholic Health Association (CHA) model for measuring and reporting community benefit. The CHA model includes charity care at cost, unpaid cost of Medicaid (the difference between the cost of Medicaid patients' care and the payment by Medicaid) and community activities and contributions.
The Ohio Hospital Association Community Benefit Report follows the same guidelines. This total does not include "bad debt," although most of Mercy Hospital's and many other hospitals' bad debt results from the unfortunate situation faced by uninsured or underinsured patients who cannot afford to pay their hospital bills, but do not qualify for Medicare, Medicaid or charity care.
Pastoral Care
During hospitalization, patients and their families often grapple with significant life issues. Mercy Hospital's Pastoral Care offers help as people explore those issues in a safe, confidential environment.
Chaplains are trained and board certified for hospital ministry and provide a caring, listening presence for patients, their family members and staff regardless of faith tradition. Pastoral Care staff also provides information and assistance regarding Advanced Directives for Health (Living Will and Power of Attorney for Health). In addition, a variety of devotional opportunities and sacramental ministry is available.
For more information, call 330.489.1143.
Environmental Stewardship
Catholic Health Association considers environmental concerns to be mission related and encourages hospitals to take action. Mercy Hospital earned the Energy Star designation – the national mark of excellence in performance – from the U.S. Environmental Protection Agency (EPA) and the U.S. Department of Energy's joint program.
In addition to energy management, Mercy Hospital's Green Team initiatives also include hospital-wide recycling programs, a pharmaceutical disposal program, robust paperless programs, and building and buying "green."
Community Education Programs and Screenings
Each year, Mercy Hospital sponsors free health fairs, community education events, physician talks and free screenings to promote the health and wellness of members in our community.
Clinics for Uninsured, Underserved
To provide care to patients with financial need, Mercy Hospital operates internal medicine and obstetrics and gynecology clinics, as well as a medical home in northeast Canton. Based on a sliding-scale fee structure, the clinics and the medical home provide the uninsured and underserved of Stark and nearby counties with quality, comprehensive care.
Affordable Dental Services
According to a report from the Ohio Department of Health, dental care remains the state's number one unmet healthcare need for children and low-income adults. Established in 2007, Mercy Hospital's Dental Services is accredited by the American Dental Association and offers affordable preventive, cosmetic and restorative dental services for adults and children.
Community Partnership Through Mercy Hospital's Mission Outreach
Since 1994 Mercy Hospital's Mission Outreach has been sharing resources and working together with other local agencies and organizations to make an impact in the lives of residents in Northeast and Southeast Canton.
Our community partnership programs include:
Community Health Fairs
Baby showers
Dental health education
Well Women
Healthy 4 Life summer program for students
Farmer's Markets
Pathfinders Program
Mercy Hospital partners with Canton City Schools to offer adult learners in their GED program a six-week, shadowing program at the hospital. Based on their individual areas of interest, Pathfinder students shadow Mercy Hospital employees in different departments and then meet for lunch and to hear a guest speaker. Mercy employees from administration, human resources and volunteer services share information about health care careers and the hospital's mission; how to apply and interview for a job; volunteer opportunities; and other career-building topics.
Angel Network
Mercy Hospital adopted a local chapter of the African American Women Nurturing and Giving Each Other Life (ANGEL) Network. Supported in part by a grant from Susan G. Komen for the Cure Northeast Ohio affiliate, Mercy ANGEL Network supports African American women's efforts to take charge of their breast health through early detection programs, access to screenings and education about breast health practices.
Immigrant Health Outreach and Language Assistance
In an effort to assist immigrants in Stark, Tuscarawas, Wayne and Carroll Counties, Mercy Hospital works to provide culturally sensitive health care, particularly for Latino immigrants with little or no English ability.
In addition to providing bilingual interpreters for the Spanish-speaking community, Mercy Hospital also coordinates transportation, prenatal and postpartum care for immigrant women and their newborns. The program provides medically trained interpreters and the use of a language access line (with capability for a wide range of languages).
Directed by a board-certified program coordinator, these services are available 24/7. Interpretive services for those who are deaf are also available. To learn more, call 330.489.1111, ext. 2577.
Mercy International Mission Outreach
Created to support hospital physicians and employees who donate their time and talent helping others around the world, Mercy Hospital's International Mission Outreach coordinates donations of supplies, medications and recycled instruments and equipment to send with the medical mission teams. Our hospital efforts have helped people in the Dominican Republic, Ukraine, Armenia, Honduras, Rwanda, Korea, Bulgaria, Colombia, Tanzania, Cuba, El Salvador and Syria.
Executive Staff
Executive Staff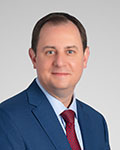 Timothy Crone, MD, MBA
President
Timothy Crone, MD, MBA, is President of Mercy Hospital, a 476-bed Catholic hospital serving Stark, Carroll, Wayne, Holmes and Tuscarawas counties and parts of southeastern Ohio.
Dr. Crone previously served as Chief Medical Officer at Cleveland Clinic Hillcrest Hospital, a 500-bed acute care hospital on Cleveland's east side. He has worked clinically as an academic hospitalist at Cleveland Clinic since 2010.
His previous leadership roles at Cleveland Clinic's main campus included Vice Chairman of the Department of Hospital Medicine, Medical Director in Medical Operations, and Medical Director of Enterprise Business Intelligence and Analytics.
Dr. Crone began his career as a private practice physician in Lansing, Mich. He later joined Allegiance Health System, now Allegiance Henry Ford, where he held several leadership roles before joining the Cleveland Clinic. Dr. Crone has published and spoken nationally in the areas of hospital operations, business intelligence and advanced analytics in healthcare.
He received his undergraduate degree in biochemistry from Michigan State University and attended medical school at Michigan State's College of Human Medicine, graduating in 2002. He completed a residency in internal medicine at E.W. Sparrow Hospital at Michigan State. He also completed a fellowship in Healthcare Strategy at Cleveland Clinic and a master's in business administration with a concentration in healthcare at Ohio University.
Dr. Crone is an Assistant Professor of Medicine at Cleveland Clinic Lerner College of Medicine of Case Western Reserve University, and is a fellow in the American College of Physicians and a senior fellow in the Society of Hospital Medicine.
---

Cody D. Turner, MD
Chief Medical Officer
Cody D. Turner, MD, serves as Chief Medical Officer at Mercy Hospital. In this role, Dr. Turner works with the Mercy executive team and medical staff to help direct, coordinate and evaluate the operation of the hospital to ensure quality patient care, fiscal responsibility, operational efficiency and the provision of comprehensive health services.
Dr. Turner previously served as Chief Medical Officer at Union Hospital where he developed the morbidity and mortality conference, helped significantly reduce CLABSI/CAUTI rates through refresher training in ultrasound-guided central line placement and established dedicated line rounds with physician and nursing leadership. Dr. Turner developed dedicated monthly ethics rounds at Union Hospital, secured funding for and oversaw installation of eICU hardware and championed IT integration including Epic implementation.
Previously Dr. Turner served as Associate ICU director for Hillcrest Hospital. He received the "Nightingale Award" from the nurses at Hillcrest Hospital for physician collaboration. 
Dr. Turner, a Stark County native, earned his medical degree from Northeast Ohio Medical University at Rootstown, served a residency in internal medicine in the Summa Health System and completed a fellowship in critical care at Strong Memorial Hospital at the University of Rochester in New York. He is Clinical Assistant Professor of Medicine at the Cleveland Clinic Lerner College of Medicine of Case Western Reserve University.
---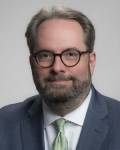 David K. Stewart
Senior Vice President & CFO
David K. Stewart has served as Senior Vice President and Chief Financial Officer (CFO) at Mercy Hospital since March 1, 2013.
After graduating in 1990 with a Bachelor of Science degree in Business Administration from Miami University in Ohio, Stewart served as a financial analyst at Mercy Hospital. In 1997, Stewart became a senior financial analyst for Columbia–HCA, Ohio Division in Cleveland. Stewart has also since served as vice president of finance and CFO for St. Vincent Charity Medical Center in Cleveland and St. John Medical Center in Westlake, Ohio, and most recently, senior vice president and CFO for Providence Hospitals in Columbia, South Carolina.
Stewart holds a bachelor's degree in finance from Miami University (OH) and master's degrees in business administration and accountancy from the University of Phoenix. Stewart is a member of Healthcare Financial Management Association and the American College of Healthcare Executives. Since arriving in Canton, he serves on the board of Directors of Stark County Hunger Task Force, ArtsinStark, Ohio Health Choice and SCHS Insurance Company. He also serves on the finance committee of the Ohio Hospital Association. He is an active volunteer in the community including coaching youth basketball and baseball.
---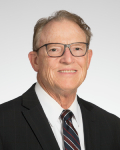 Thomas F. Turner
Vice President of Development and Government Relations
President – Mercy Medical Center Development Foundation
Thomas F. Turner is the Vice President of Business Development & Government Relations at Mercy Hospital. He also is President of the Mercy Development Foundation. Turner holds a bachelor's degree in marketing from The Ohio State University and a Master of Business Administration from Pepperdine University.
Turner has worked in healthcare administration, development and public affairs for over 25 years. He most recently served as the Vice President for Business Development and Government Relations at Akron Children's Hospital in Akron, OH. Prior to joining Akron Children's, Turner was Vice President of Development and Marketing at Doctors Hospital. From 1981-1994, he was President/Executive Director of the Arthritis Foundation chapters in Central Arizona, Northern California and Southern California.
Turner also teaches MBA Marketing Management and Advertising courses at Walsh University in North Canton, OH, where he has been an adjunct professor in the School of Business since 1998.
---

Susan Spencer DNP, MSN, BA, RN, NE-BC
Chief Nursing Officer
Susan Spencer previously served as associate chief nursing officer (ACNO) for Cleveland Clinic Akron General. As ACNO, she led nursing and patient care services, including bed management and the organization's operations center. She was a key member of Akron General's successful integration to Cleveland Clinic.
She began her nursing career in 1985 and served as a staff nurse for eight years at several Ohio healthcare organizations. In 1993, Spencer became director of clinical services and patient care at Ohio Heart Care in Canton, Ohio. She spent a year with University Hospitals of Cleveland in an advanced clinical cardiology nursing role, followed by six years at Affinity Medical Center as director of education services. Spencer joined Akron General in 2008 as director of nursing and patient care services. For three years, she held the role of director of service excellence and chief experience officer. She served as the executive director of nursing from 2014 to 2019, until she was named ACNO.
Spencer holds a Doctor of Nursing Practice from Waynesburg University, a Master of Science in Nursing from the University of Phoenix, and a Bachelor of Arts in Business Management from Malone University. She is a board-certified nurse executive and a member of the Emergency Nurses Association as well as the American Organization for Nursing Leadership.
Professional Care Physicians
Professional Care Physicians
Our Primary Care Physicians, Specialists & Surgeons
Mercy Professional Care Physicians, a network of medical professionals managed by Mercy Hospital, offer you quality, compassionate care that's accessible and affordable.
Whether you're looking for a primary care physician or an experienced heart doctor, Mercy Professional Care Physicians can help. Our qualified, board-certified doctors have offices in the Canton and Massillon area, as well as Carrollton, Alliance and Uniontown.
Form 990
Form 990
Form 990 is an annual information return required by the Internal Revenue Service for those organizations exempt from federal income tax because of their status as charitable, religious or educational organizations under Internal Revenue Code Section 501(c)(3).
An organization's Form 990 is required by law to be publicly available upon request. Given our commitment to good governance and transparency, we are providing the most recently filed Form 990s for our hospital below: