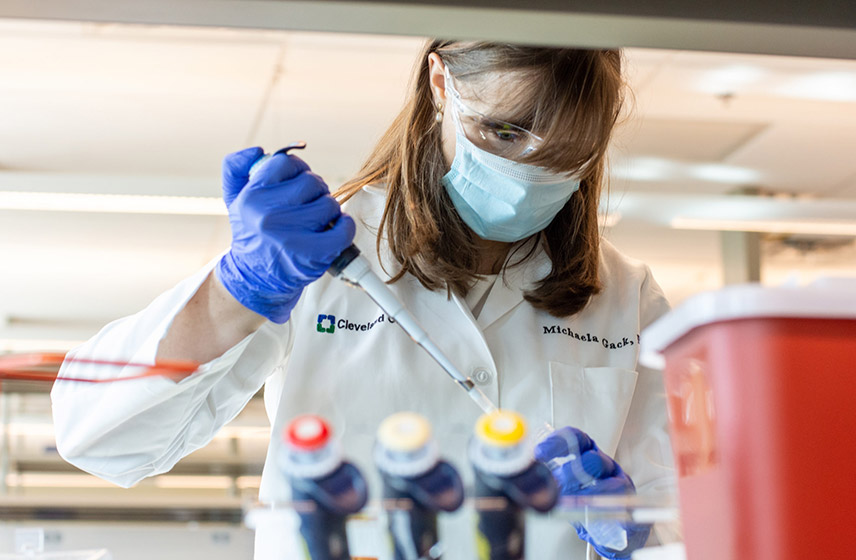 Cleveland Clinic Innovations
Cleveland Clinic Is the Place Where Brilliant Discoveries Go Further
---
Our innovation powerhouse brings the best ideas from the brightest minds in medicine to patients around the world. We connect inventors and their ideas with strategic industry partners to create products that transform the future of healthcare.
Beyond Technology Transfer: Why Cleveland Clinic Innovations?
Talented inventors:
The inventions we develop spring from some of the leading minds in medicine. Cleveland Clinic is home to 72,000+ researchers, scientists, clinicians and caregivers ready to turn ideas into next-generation products for patients.
Team approach:
We engage inventors and guide them through each phase of the technology transfer process. From disclosing an invention through assessment, development and commercialization, our collaborative approach ensures transparency and efficiency.
Domain expertise:
We have extensive industry experience in medical devices, pharmaceuticals, diagnostics and digital health. This expertise makes us uniquely qualified to develop products that are optimized for success in today's market.
Proven track record:
Since our inception in 2000, we've been Cleveland Clinic's commercialization engine. We've helped inventors receive 2,400+ patents, executed more than 800 licenses, and launched over 100 start-ups.
Connect With Us
We are more than a tech transfer office. We are a medical innovations powerhouse. Cleveland Clinic Innovations is changing healthcare for patients around the world. Contact us to partner or learn more about what we do and why we do it.
---