For life-changing care and everyday care in Florida…
Our doors are open when and where you need us.
Committed to your Community
Committed to your Community
From annual wellness visits to life-changing procedures, you can count on world-renowned care in your community.
Need care now?
Need care now?
When you need urgent care, Cleveland Clinic Florida's Express Care Clinics and Walk-in Clinics are designed to give you and your family quick access to medical care for common health problems.
Find a Location Near You
#1 in the Miami-Fort Lauderdale Metro Area and a Top Hospital in Florida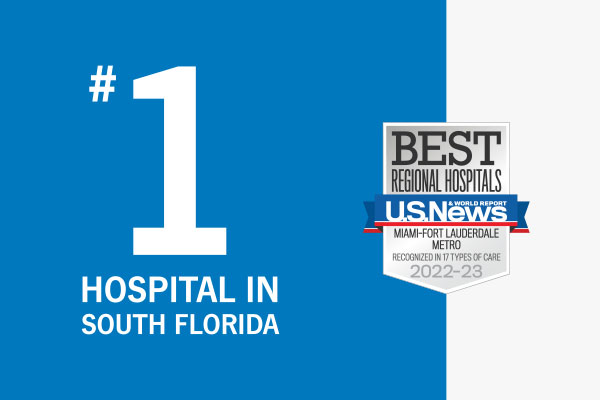 Why Choose Cleveland Clinic Florida
From checkups to life-saving procedures, Florida's best care is at Cleveland Clinic Florida. Ranked #1 in the Miami-Fort Lauderdale metro area and as a top hospital in Florida by U.S. News and World Report, our team of experts is dedicated to clinical excellence and care for life-threatening chronic conditions to acute situations in need of invasive treatment. There is no better choice for health care than Cleveland Clinic Florida.
Learn More About Our Rankings