Overview
Overview
At Cleveland Clinic Florida, the region's leading dermatologists provide expert care for skin and connective tissue cancers. Our board-certified dermatologists offer a full spectrum of services tailored to your unique needs, from detection and diagnosis through treatment and recovery.
Skin Cancer Specialists: Why Choose Cleveland Clinic Florida?
Highlights of our skin cancer care program in South Florida include:
Extensive training: Our team includes fellowship-trained dermatologic surgeons with expertise in Mohs micrographic surgery and dermatologic oncology. You have access to highly skilled skin cancer specialists offering the latest treatments.
Team-based approach: Our dermatologists work closely with plastic and reconstructive surgeons, pathologists, oncologists and other specialists. This collaboration means you can receive timely treatment from multiple experts, all under one roof.
Early detection: We use the latest techniques to screen, test and diagnose skin cancers. We also provide spot checks, complete skin examinations and ongoing monitoring for precancers and abnormal growths. Our experts focus on detecting cancer early, when it may be easier to treat.
Innovative treatments: We specialize in evidence-based approaches to skin cancer, including Mohs micrographic surgery and photodynamic therapy (PDT). Our goal is to provide the most effective treatments with the fewest side effects so that you can focus on healing.
Skin Conditions We Treat
Skin Conditions We Treat
Our skin cancer specialists care for common and complex skin and connective tissue cancers, including:
Sebaceous carcinoma.
Soft tissue sarcomas, including dermatofibrosarcoma protuberans (DFSP).
Our Skin Cancer Services and Treatments
Our Skin Cancer Services and Treatments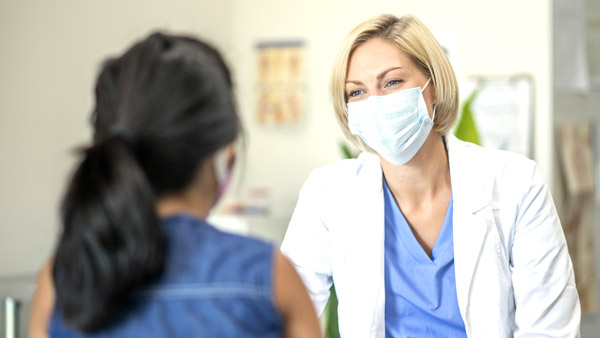 At Cleveland Clinic Florida, our team has expertise in key specialty areas. We offer Mohs surgery, photodynamic therapy and actinic keratosis treatment.
Mohs micrographic surgery and reconstruction
Mohs micrographic surgery is a highly effective treatment for basal cell carcinoma, squamous cell carcinoma, lentigo maligna and other rare carcinomas. This outpatient procedure has a 99% cure rate for skin cancers that haven't been treated before. And it cures 94% of cancers that have received previous treatment.
In Mohs surgery, a dermatologic surgeon carefully removes delicate layers of skin, one by one, from a cancerous growth. Your surgeon examines each layer under a microscope to check for skin cancer cells. We continue removing layers until no skin cancer cells remain.
Mohs offers a variety of benefits, including:
Immediate results — your surgeon examines the tissue as they perform the procedure.
Minimal damage to healthy tissue around the growth, so there's less risk of a scar.
No major surgery, which means you don't need general anesthesia or hospitalization.
Total removal of cancerous skin calls in one procedure.
At Cleveland Clinic Florida, our fellowship-trained Mohs surgeon works with a plastic surgeon to provide wound closure right after your procedure. This service offers the convenience of getting all your care in a single visit. Immediate wound closure can also minimize the cosmetic effects of skin cancer removal.
Photodynamic therapy
In some cases, we can use photodynamic therapy (PDT) to treat precancers, such as actinic keratosis, or superficial cancers. PDT is an innovative technique that uses a special light and a photosensitizing medication to remove growths. PDT has minimal downtime and less discomfort than invasive procedures.
Actinic keratosis treatment
Actinic keratosis is a scaly patch of skin that's usually the result of sun damage. It's a precancer. If left untreated, it can develop into cancer. Our skin cancer specialists provide a range of treatments for actinic keratosis, including:
Chemical peels.
Cryosurgery (extreme cold destroys abnormal tissue).
PDT.
Removal (excision) surgery.
Care Credit
Care Credit
Insurance rarely covers the cost of copays and/or elective cosmetic surgery and procedures. For an explanation of payment options, including CareCredit financing to pay for out-of-pocket expenses not covered by medical insurance, please call 954.659.5220 and ask to speak with one of our caregivers.
Our Doctors
Appointments & Locations