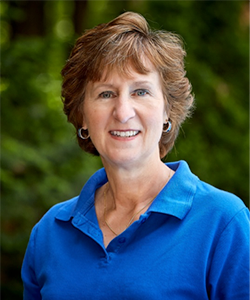 Life's Work:
President, Malabar Super Spice Co.
Services Used:
Executive Health
Dermatology
Favourite quote:
"Consider making the impossible – possible."
Why is good health important to you?
Good health is the foundation for good living. Good health allows me to focus my energy on making a positive contribution to my business, my family and my community.
Why Cleveland Clinic Canada?
Taking time out from my busy schedule is not easy. My typical day is full of appointments and meetings – being organized and on time is critical to the success of my day. It was wonderful to see that Cleveland Clinic Canada is run the same way, starting on time and with a friendly hello. The appointments through the day were steady, efficient and supportive. I loved it! Spending the day at Cleveland Clinic Canada provided me with the time to focus on 'me,' a luxury that I realized is critical not only to my own health, but also to the health of my family and my business.
What is the one thing that you feel people need to know about Cleveland Clinic Canada?
The variety of specialists and thorough health review (including mental health, hearing, and nutrition) were even better than I expected. I have participated in other medical programs but Cleveland Clinic Canada was the best.
Favourite place to travel:
I love travelling around Europe. I have also visited many cities across Canada from coast to coast and loved them all.
How do you stay active?
I do a 15 minute early morning workout, every day.
What is your best tip to manage stress?
Breathe deeply and slowly – think forward (you can't change the past).
Hobbies:
I enjoy hiking, doing yoga, Pilates and having dinner with friends.
Favourite food:
Chocolate