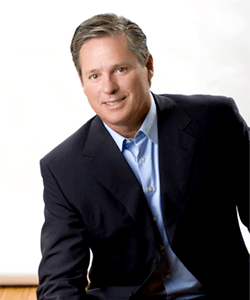 Life's Work:
President, AMJ Campbell
Services Used:
Executive Health
Sports Medicine
Sports rehabilitation
Orthopaedic surgery
Dermatology
What is your health philosophy?
It is so important to take control of your health and be proactive. If you want to be a high performing executive, you need to look after all aspects of your health. I believe the key to longevity is to find a good balance- eat well, exercise, spend time with friends and family, and of course enjoy a glass of red wine every once in a while.
Why Cleveland Clinic Canada?
World Class Care. Years ago, I had searched for the best place to undergo surgery for a shoulder issue. I came across Cleveland Clinic in Cleveland, Ohio and was impressed by their reputation for world class care and the level of expertise. When the clinic opened in Toronto, I immediately shifted my Executive Health assessments to their clinic.
Their breadth of services – preventive health, injury rehabilitation, dermatology, cardiology, etc. and their personalized approach to patient care is outstanding. Each patient gets a quality face time with their providers to ensure there is no topic left unexplored. At the end of the day, each patient leaves with a personalized report card that highlights the conditions they can improve on. This motivates them to make healthy and sustainable lifestyle changes.
What is the one thing that you feel people need to know about Cleveland Clinic Canada?
The providers at Cleveland Clinic Canada educate you on how to take the best care of you and your body. They understand that good health puts quality in your years and do their very best to help you take the necessary steps to make healthy changes in your life.