Overview
Overview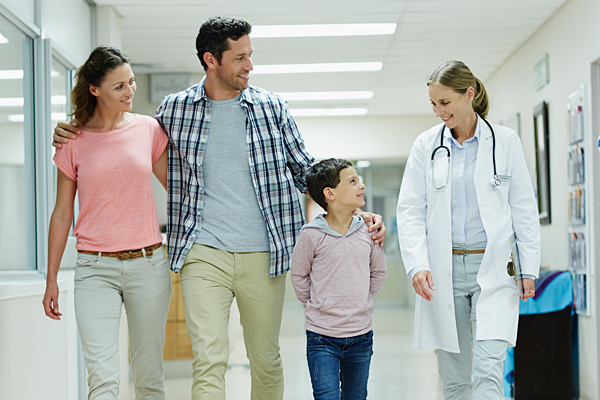 Now, more than ever, genetic services are a crucial part of the practice of medicine and family planning. Our goal is to provide personalized counseling and education for children, adolescents and their families throughout Cleveland Clinic. Our services are available at our main campus and throughout the community, offering convenience as well as expertise for genetic questions or concerns.
What We Treat
What We Treat
We provide personalized genetic assessment, counseling and education for children, adolescents and their families with birth defects, developmental delay, learning problems, poor growth, and various known or suspected genetic disorders.
Our comprehensive method for genetic counseling may involve:
Diagnosis of a genetic condition through review of family and medical history, examination by a clinical geneticist, and genetic testing, if appropriate.
Education about a patient's specific diagnosis.
Suggestions for future medical care to optimize health.
Discussion of the health risks to relatives.
Recommendations regarding genetic testing for at-risk relatives.
Benefits
Benefits
An in-depth family health history review and genetic risk assessment can clarify risks, identify options for prevention, guide medical management, provide education and contribute to a personalized healthcare plan.
Many patients and their parents tell us how positive their experiences are and how empowering genetic information is to them and their families.
Our Team
Our Team
Genetic Counselors
Diane Clements, MS, CGC
Paul Crawford, MS, CGC
Meghan DeBenedictis, MS, CGC, MEd
Brittany Griffin, PhD, CGC
Alexandria Haseley, MS, CGC
Joseph Liu, MS, CGC
Sarah Mazzola, MS, CGC
Lauren Palange, MS, CGC
Christina Rigelsky, MS, CGC
Mary-Beth Roberts, MS, CGC
Allison Schreiber, MS, CGC
Amy Shealy, MS, CGC
Appointments
Appointments
To schedule an appointment, please call 216.636.1768 or 800.998.4785. You can also send us an email. Same day appointments are available.
Hours of operation: 8 am to 5 pm weekdays.