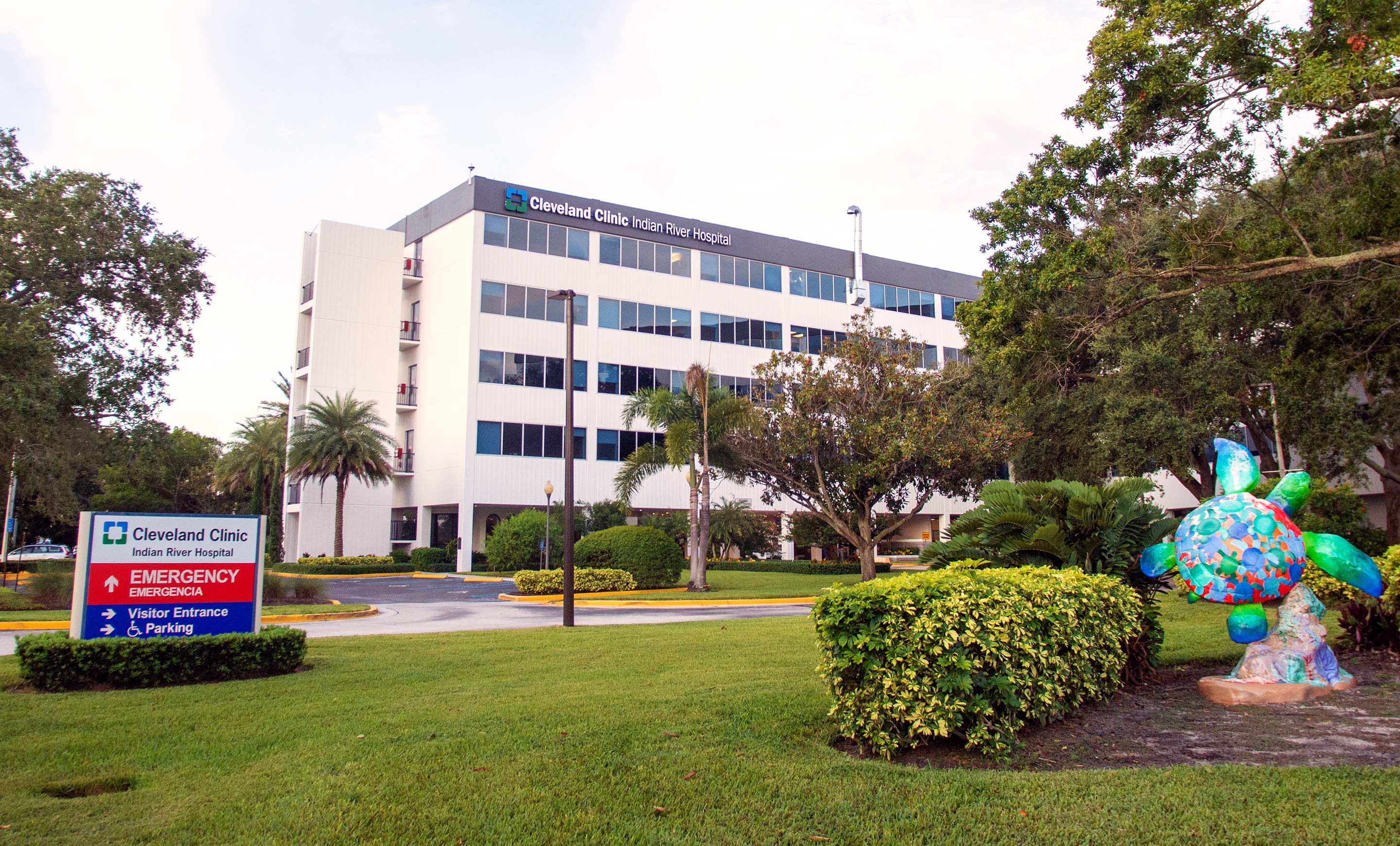 Cleveland Clinic Indian River Hospital offers preventive, primary, acute hospital care and a broad array of specialty services. Our physicians represent nearly 50 medical specialties and subspecialties working in integrated teams to provide collaborative, patient-centered care. We work with community-based physicians to care for area residents and collaborate with our Cleveland Clinic colleagues across southeast Florida and Ohio to ensure access to the most advanced levels of medicine and innovative care.
Learn more about our areas of clinical expertise.
Make an appointment online or call 877.463.2010.
Location, Contact Information and Hours of Operation:
Cleveland Clinic Indian River Hospital
1000 36th Street
Vero Beach, FL 32960
Contact Information
Main Number: 772.567.4311
Appointment Center: 877.463.2010
Contact Us
Hours of Operation
Cleveland Clinic Indian River Hospital is a full-service medical facility that is open 24 hours a day, 7 days a week. Individual departments within the hospital may have different operating hours, as listed below:
Emergency Services
24/7
Imaging
Monday through Friday
8 a.m. to 6 p.m.
Saturday - 8 a.m. to 4 p.m.
Closed on Sunday