Expanding World Class Healthcare
In South Florida
Growing Cleveland Clinic Florida
Growing Cleveland Clinic Florida: Bigger. Broader. Better.
Cleveland Clinic Florida is expanding world-class health care now and in the future thanks to generous donations to our philanthropic campaign and $302 million in capital investment support from Cleveland Clinic. This year Cleveland Clinic Florida will add new locations in Coral Springs and Wellington, as well as expand the facilities at our main campus in Weston.
Driven by a hospital occupancy rate that typically exceeds 90 percent, this expansion would not be possible without the support of our physicians, caregivers, patients and donors. Together, they comprise the Cleveland Clinic Florida community -- and helped us earn the top hospital ranking in South Florida from U.S. News & World Report for 2018-19.
Overall, expansion of Cleveland Clinic Florida is the latest step in extending the reach of Cleveland Clinic's unique model of medicine, one that combines patient-centered care with research and innovation to achieve clinical excellence every day.
Cleveland Clinic Florida Coral Springs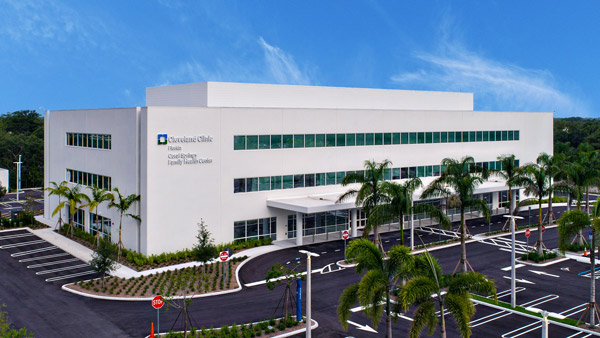 Coral Springs
Cleveland Clinic Florida's expansion to Coral Springs means better healthcare and easier access to world class services for residents in Coral Springs, north Broward and southern Palm Beach County. Our new Coral Springs Family Health Center provides specialized care and medical innovation, allowing patients to benefit from high-quality, world-class services closer to home.
The new Coral Springs location boasts a 73,000 square foot facility that offers a wide range of specialty care and ambulatory surgical services in a state-of-the-art, modern environment. In addition, primary care services are also available at our Parkland medical office located two miles away.
The Coral Springs Family Health Center includes:
40 exam rooms
24 prep and recover bays
6 operating rooms
2 endoscopy suites
A standalone building easily accessible from the Sawgrass Expressway
Surgical and imaging services
Four operating rooms
Two procedure rooms
CT/MRI and X-ray imaging
Main Campus in Weston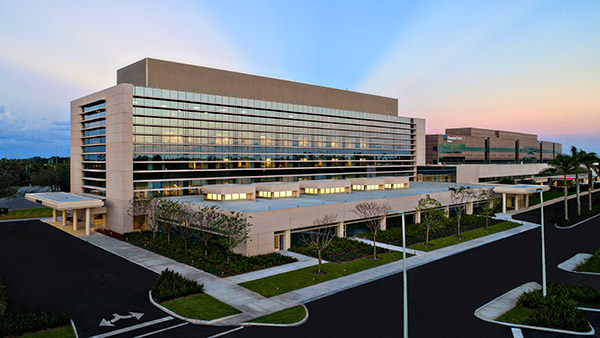 Main Campus in Weston
New 180,000 square foot multi-level hospital tower, opening in Fall 2018, designed to accommodate surgical cases from medical specialty areas and Broward County's largest transplant program
Adding 75 more hospital beds, three additional operating suites, critical care areas and 25% more emergency room capacity to better serve our patients
New Women's Center and larger cafeteria; expansion of imaging and laboratory facilities, renovation of common areas and additional parking are planned as well
Cleveland Clinic Florida Wellington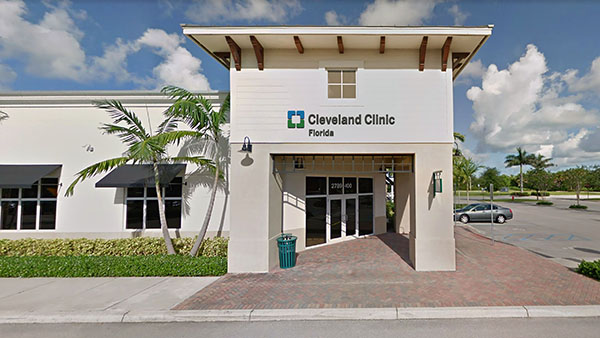 Wellington
New 7,400 square foot medical office in the Village of Wellington in Palm Beach County that is now open
Located in the Village Green Center at the corner of Stribling Way and S.R. 7
Services offered include primary care, gastroenterology, cardiology and other specialty services
Features 22 exam rooms, as well as physician offices