Expanding World Class Healthcare
In South Florida
Growing Cleveland Clinic Florida
Growing Cleveland Clinic Florida
Bigger. Broader. Better.
Cleveland Clinic Florida is expanding world-class health care now and in the future thanks to generous donations to our philanthropic campaign and $302 million in capital investment support from Cleveland Clinic.
Driven by a hospital occupancy rate that typically exceeds 90 percent, this expansion would not be possible without the support of our physicians, caregivers, patients and donors. Together, they comprise the Cleveland Clinic Florida community -- and helped us earn the top hospital ranking in South Florida from U.S. News & World Report for 2017-18.
Overall, expansion of Cleveland Clinic Florida is the latest step in extending the reach of Cleveland Clinic's unique model of medicine, one that combines patient-centered care with research and innovation to achieve clinical excellence every day.
Facts and Figures About the Expansion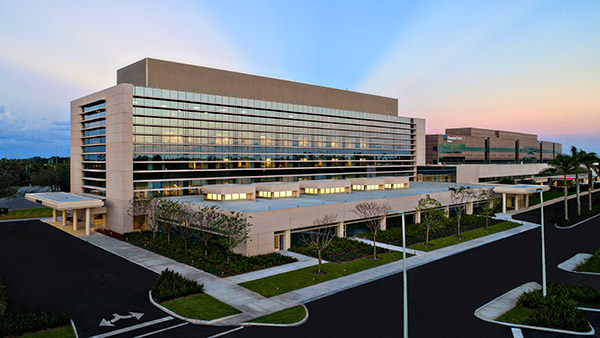 Facts and Figures About the Expansion
New 180,000 square foot multi-level hospital tower designed to accommodate surgical cases from medical specialty areas and Broward County's largest transplant program
Weston Campus adds 75 more hospital beds, three additional operating suites, critical care areas and 25% more emergency room capacity to better serve our patients
Main Campus adds a new Women's Center and larger cafeteria; expansion of imaging and laboratory facilities, renovation of common areas and additional parking are planned as well
Coral Springs planning a new family health and ambulatory surgery center
News About the Expansion